The talk of this year's Baselworld – Graff Diamonds Hallucination.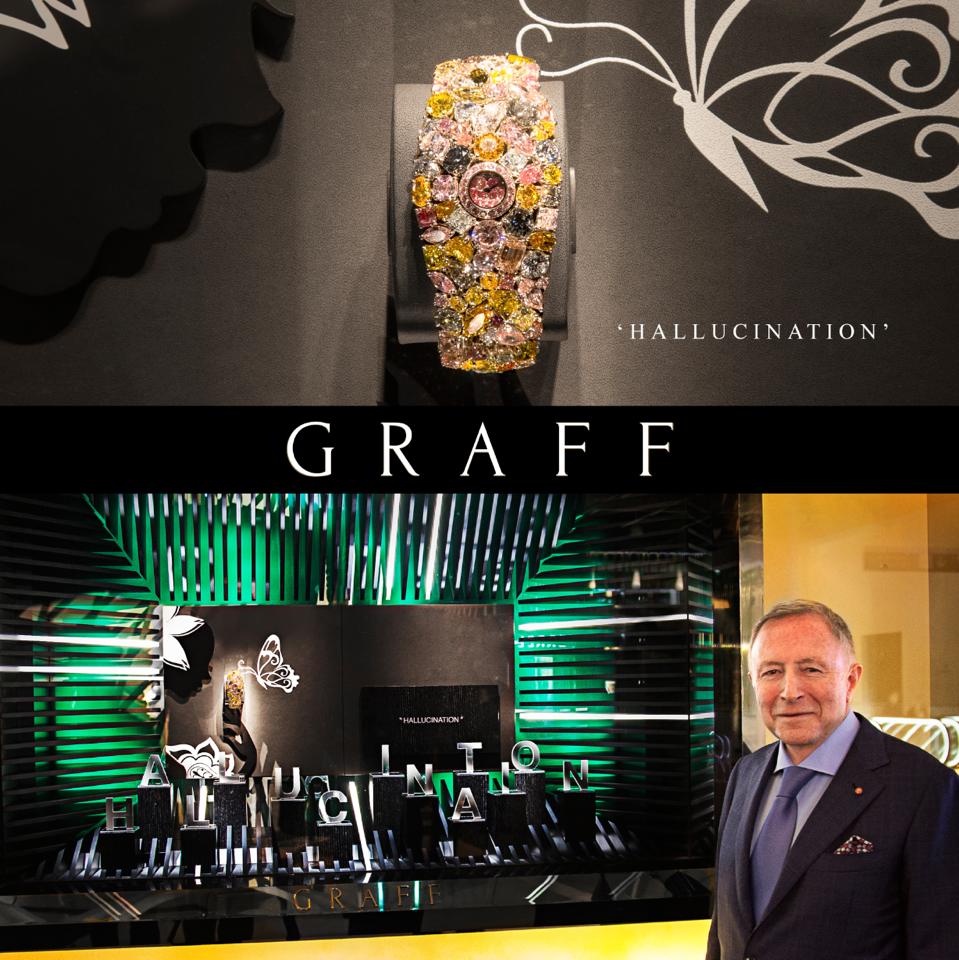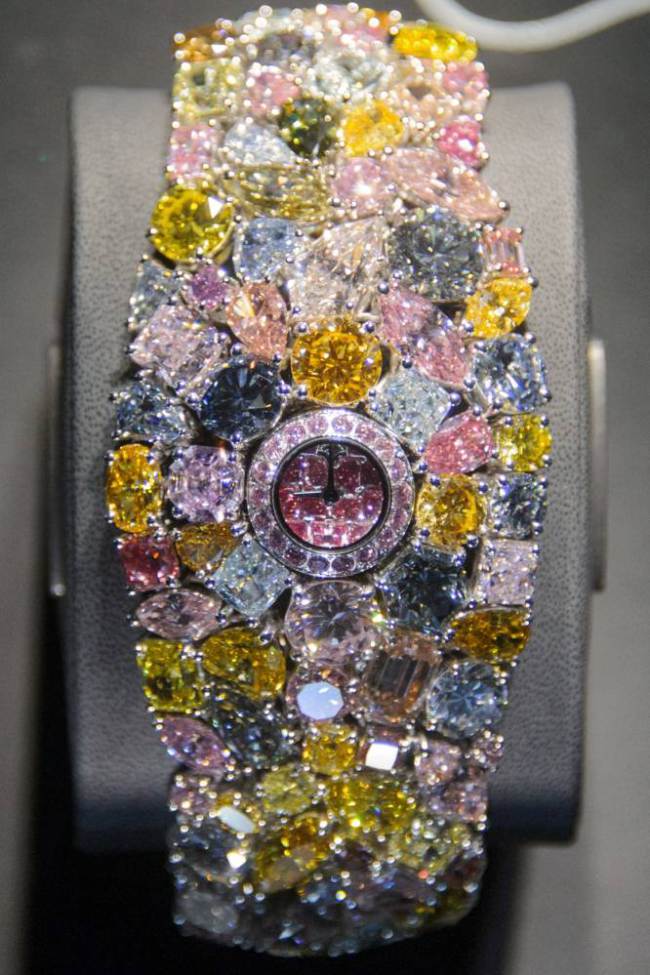 British jeweller Graff Diamonds hits unprecedented heights at Baselworld 2014 by unveiling the most valuable timepiece ever created. Set with 110 carats of rare coloured diamonds, the Hallucination watch is based on a concept developed by Laurence Graff, chairman of Graff Diamonds. Hallucinating is not only the price, but also the number of hours of work by the team of gemologists and master craftsmen.
'The Graff Hallucination is a sculptural masterpiece; a celebration of the miracle of coloured diamonds. For many years I have thought about creating a truly remarkable watch that illustrates our all consuming passion for diamonds. The Hallucination has made my diamond dream a reality," stated Laurence Graff, chairman of Graff Diamonds during the unveiling of the Graff Hallucination watch on the opening day of this year's Baselworld fair, the industry's biggest annual trade show held in Basel, Switzerland.
The jeweller presented also the Yellow Splendour – a selection of the world's most fabulous yellow and white diamond jewellery creations, The Graff Icon Collection, the highly innovative MasterGraff Ultra Flat 43mm, The Graff Butterfly Collection, and The Diamond GyroGraff with a patented diamond mosaic setting, and a double axis tourbillon.