Gosha Rubchinskiy teams up with adidas Soccer to create a bespoke range of garments inspired by the Russian youth culture of today.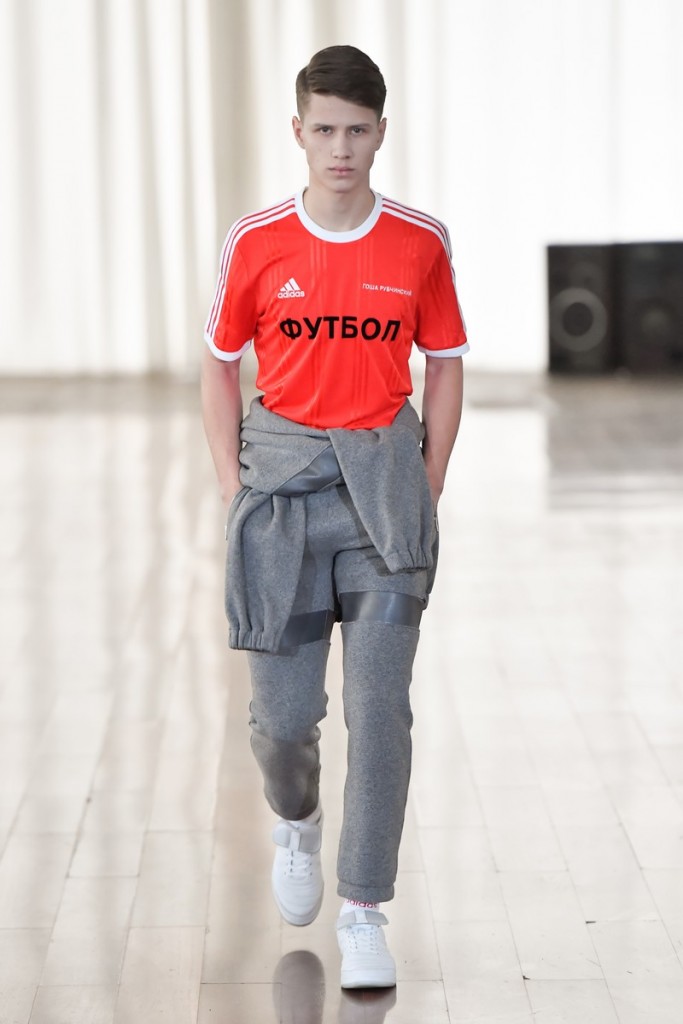 The next two years signal some of the biggest years in sport for Gosha Rubchinskiy's home country, Russia, as Russians prepare for their first ever FIFA World Cup in 2018.
adidas Soccer meets high-end fashion for the first time with the launch of its latest collaboration: adidas Soccer x Gosha Rubchinskiy.
"By teaming up with adidas Soccer it's enabled me to celebrate the youth of Russia in the eyes of the world by creating garments which combine my vision of fashion with the best sportswear brand on the market," explained Gosha.
The most important pieces include the adidas Soccer x Gosha Rubchinskiy winter coat; a padded coat available in red or black with grey reflective stripes, a woven piste jersey; a striped jersey available in grey, black and white; and a short-sleeve, striped football jersey. Other items include adidas Soccer x Gosha Rubchinskiy hoodies in black, white, red and grey and various accessories including hats and bags. Each piece features the collection's signature mark, the word "FOOTBALL" written in Cyrillic to pay homage to fans of the game.
The adidas Soccer x Gosha Rubchinskiy footwear includes the ACE 16+ SUPER, featuring a Primeknit upper from adidas Soccer and is available in red, white and black colorways. Each features an all-new grey toecap and the words adidas | Gosha on the sole.
The collection was presented to the public at an exclusive event at the Old Stock Exchange in Kaliningrad, Russia – a carefully selected location synonymous with the youth culture of Russia today. Now reconverted into the epicenter of the youth of Kaliningrad, a city with some of the oldest soccer stadiums in Russia and a host stadium for the 2018 World Cup, Gosha saw this as the perfect location to pay homage to adidas – a brand with football at its very heart.