Brazil Tops A.T. Kearney Global Retail Development Index for the Second Year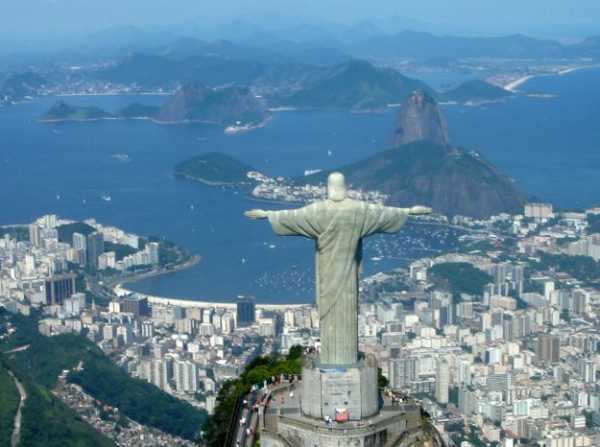 A growing middle class economy, high consumption rates, a large, urban population, and reduced political and financial risk has catapulted Brazil to first place of the 2012 A.T. Kearney Global Retail Development Index. Brazil tops A.T. Kearney Global Retail Development Index for the second year. In addition, Brazil's relatively young population and high per capita spending in the apparel and luxury sectors make this country a top destination for specialty retailers.
While the world's largest developing markets — particularly the BRIC nations of Brazil, Russia, India, and China — still tempt the largest global retailers, and show no signs of slowing down as a source of growth, many smaller, untapped markets are providing new growth opportunities. New countries in the 2012 Index include several "small gems" such as Georgia (#6), Oman (#8), Mongolia (#9) and Azerbaijan (#17) that are showing progress as attractive destinations for global retailers, particularly specialty and luxury players.
Published since 2002, the GRDI ranks the top 30 developing countries for retail investment worldwide. The Index analyzes 25 macroeconomic and retail-specific variables to help retailers devise successful global strategies and to identify emerging market investment opportunities.
Botswana ranked 20th in this year's GRDI. Botswana's entry into the GRDI ranking is a pre-cursor to steadily developing countries in the Sub-Sahara Africa region that could emerge as favorable retail markets in coming years.Although the Arab Spring uprisings had a negative impact on the rankings of several MENA countries including Lebanon (-10 versus 2011), Morocco (-7 versus 2011) and Tunisia (-12 versus 2011), several countries from the region are still high on the ranking — U.A.E. (#7), Oman (#8), Kuwait (#12) and Saudi Arabia (#14).
"One of the key lessons learned over the 11 years of analyzing international retail expansion is the importance of finding and developing local talent to make global expansion a success. New markets are only as effective as their workforces, and harnessing the local talent pool is critical for reaching customers," said the authores of the 2012 GRDI Report.
2012 Global Retail Development Index Ranking:
1. Brazil
2. Chile
3. China
4. Uruguay
5. India
6. Georgia
7. United Arab Emirates
8. Oman
9. Mongolia
10. Peru
11. Malaysia
12. Kuwait
13. Turkey
14. Saudi Arabia
15. Sri Lanka
16. Indonesia
17. Azerbaijan
18. Jordan
19. Kazakhstan
20. Botswana
21. Macedonia
22. Lebanon
23. Colombia
24. Panama
25. Albania
26. Russia
27. Morocco
28. Mexico
29. Philippines
30. Tunisia