A luxury sports car experience on water: British carmaker Aston Martin has launched a 37-foot powerboat.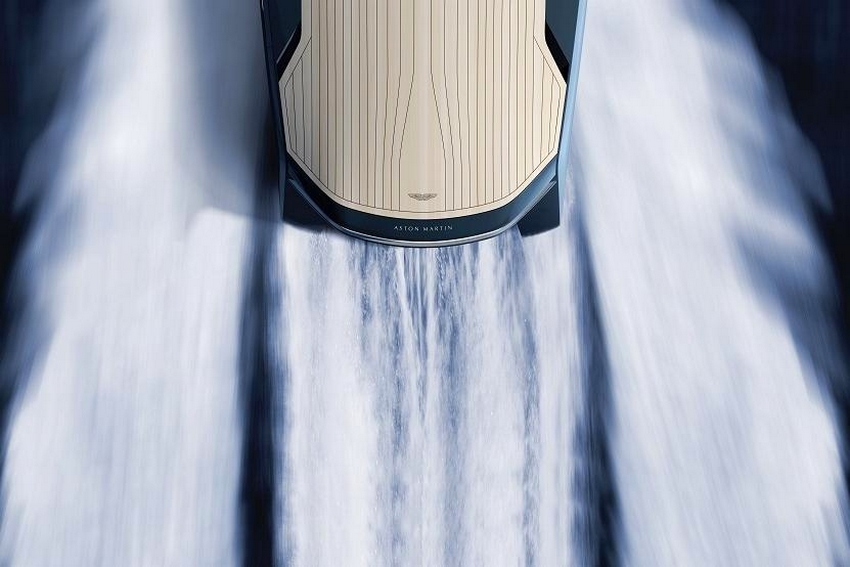 British sports car brand Aston Martin hits the open water with Dutch company Quintessence Yachts and naval architects Mulder Design. Dubbed AM37, Aston Martin's high-speed boat will be a 37-foot yacht providing a luxury sports car-like handling in two versions. The standard AM37 yacht will be a "gran turismo-style boat" with a top speed of 50 knots, while the AM37 S will be a sport powerboat capable of reaching a top speed of 60 knots. The AM37 S represents the ultimate sports driving experience on the water to enjoy in every occasion, from a runabout to a superior commuter.
Previewed only in digital renderings  at the company's factory and design centre in Gaydon, UK, first AM37 boats will be made in Southampton, in the south of England.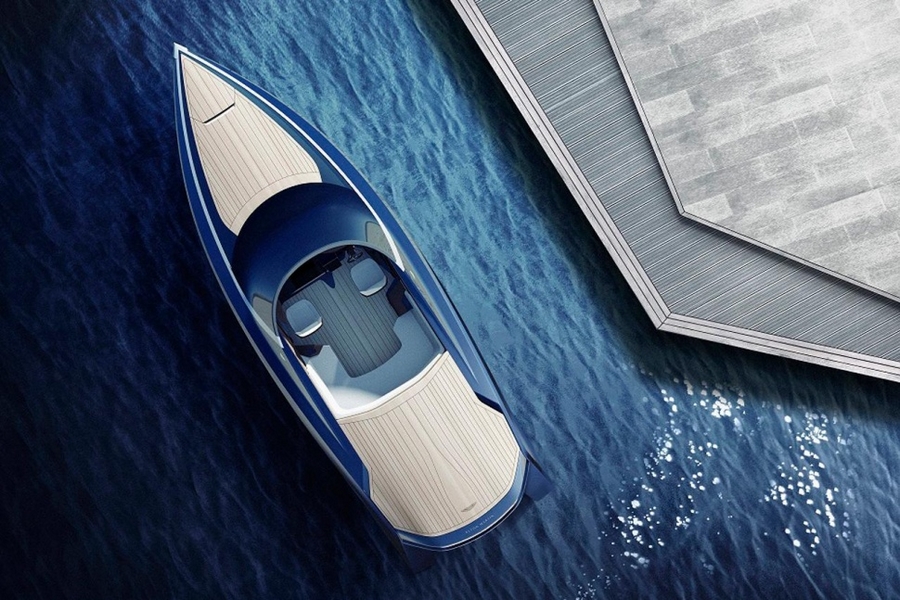 "We need to open our world to water," Aston Martin design director Marek Reichman told BBC. "It takes inspiration from [car] models the world hasn't seen yet. That's one of the reasons why this boat will have such longevity."
The hull features high-tech composite with epoxy resin and the structural parts are made of carbon fibre. The production process deploys state-of-the-art vacuum infusion technology and post curing. The tooling has been 5 axis CNC machined by a highly specialised supplier in the Southampton area (UK).
"We are sure that the Aston Martin ethos of 'Power, Beauty and Soul' can be successfully translated into the yachting environment in a very special way," said Quintessence Yachts CEO Mariella Mengozzi.
"The Aston Martin Design department has been working seamlessly with the Quintessence R&D unit and naval architect Mulder Design in Amsterdam to achieve a true example of design purity."
Aston Martin AM37 powerboat will debut on water at the Monaco Yacht Show in September.