By Philippe Mihailovich & Caroline Taylor.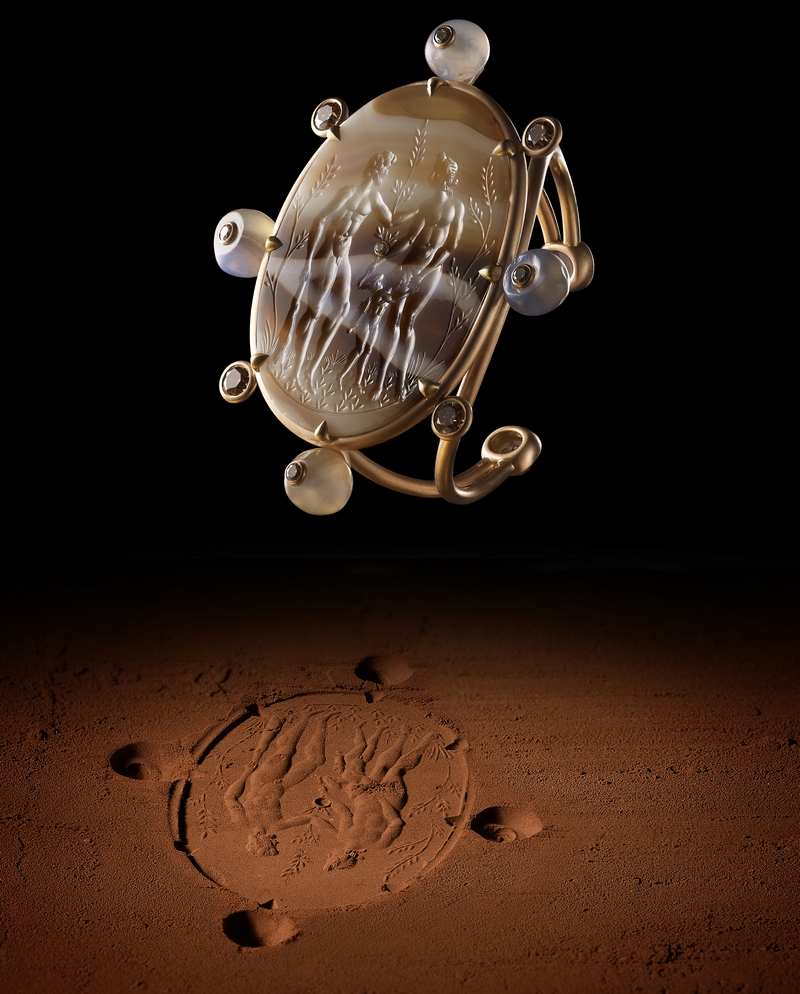 Discreetly tucked away between the famous high jewellery boutiques of Paris' famous Place Vendôme and the Tuileries gardens on rue Castiglione lies a discreet little fine jewellery boutique that offers pieces that will never be found elsewhere.
Considering Marc Auclert's appreciation for antiquities, descending from a Parisian family with deep roots in the field, few would have expected that one day, this talented young man would be daring to purchase rare museum-quality antiques and convert them into strange whimsical pieces of fine jewellery.
Of course, when one understands that he had spent 15 years at Chanel helping the house to stretch from perfume and high fashion into the complex field of high jewellery in premises on the Place Vendôme right between ancient haute joaillerie masters Chaumet and the less ancient Van Cleef & Arpels. We all remember how the established houses mocked this move and predicted its failure. In fact, the result was quite the opposite and every fine jewellery maison had to rise to the challenge of a new high creativity and reduce their logo pieces almost overnight.
Chanel not only brought out gorgeous unusual and bold creations but was also seen to have invented the concept of every piece having a strong story, as has always been the case in fine art.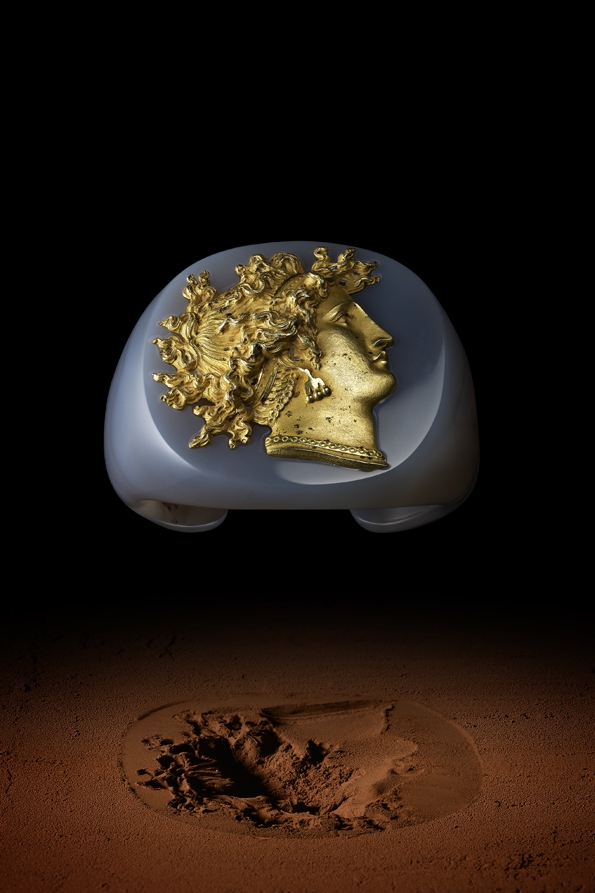 As if this was not daring enough, Auclert joined Sotheby's to help in the creation of a Sotheby's Diamonds division to allow that maison to sell wonderful pieces directly to their well-heeled clients. It comes as no surprise then to find Marc Auclert soon being hired by diamond specialist, de Beers (under LVMH) to head up their highly successful Japanese division and charged with opening Taiwan and even China as well as other neighbouring territories and after three years, at the ripe age of 45, came to realise that corporate life was not for him, and opened up his 'own little company'.
With this rich background, one can see how his concept includes what he has learned as a grandson, gemmologist, employee as well as the contacts that he has made in antiquities and jewellery. In his work, one can see the high jewellery skills from the workshops he met when at Chanel. "You cannot be successful if your supplier is not successful", they told him at Chanel,"so don't try to squash them down, treat them well, elevate them because they will be your source of success". In the video interview, one can see how much Auclert enjoys the freedom to create and one can feel the passion for each of his pieces.
We can also understand why Auclert would not even think of making the same kind of jewellery that the more mainstream luxury houses produce. We can understand why he attracts the educated wealthy and we can understand why 'old money' appreciates him and his creations. The creations will never be accessible to everyone everywhere. Marc Auclert stands as a good example of the rise in demand for independent high jewellery creators by those 'in the know', who are connoisseur enough to appreciate his work. Watch the exclusive Interview with Marc Auclert of Maison Auclert High Jewellery, Paris.