Four Seasons Hotel London at Ten Trinity Square – now open.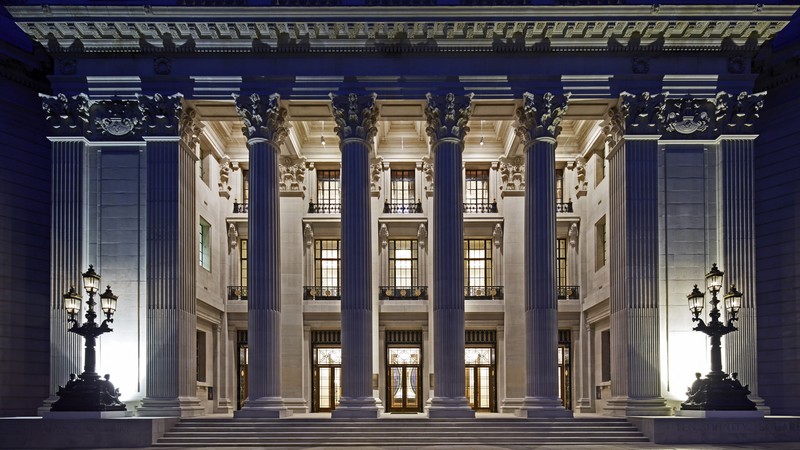 In a building that over the years has housed an important civic institution, hosted the United Nations and even starred in a James Bond film, one of London's landmarks is now home to the new Four Seasons Hotel London at Ten Trinity Square. Four Seasons Hotel London at Ten Trinity Square joins sister properties Four Seasons Hotel London at Park Lane and the country estate experience at Four Seasons Hotel Hampshire.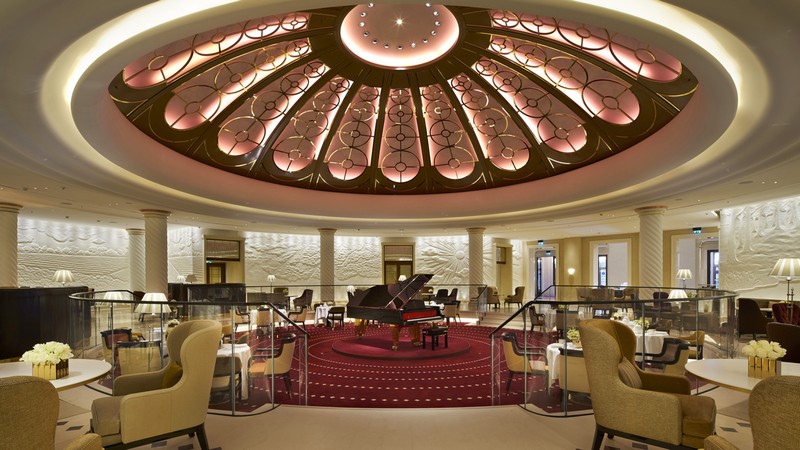 A New Destination for Dining and Drinking in the Heart of London
Four Seasons Hotel London at Ten Trinity Square promises to be the City's newest gathering place for exquisite dining and creative cocktails.
Food and Beverage Director Antoine Corneille describes the scene: "It begins in the Rotunda, where Head Bartender Michal Maziarz and his team of mixologists play host. For unparalleled haute cuisine featuring British ingredients, Four Seasons welcomes one of France's most
decorated chefs, Anne-Sophie Pic."
La Dame de Pic showcases the culinary vision of Anne-Sophie Pic, currently the only female French chef to hold three Michelin Stars. For her London debut, Chef Pic brings her signature approach across the Channel, choosing to source ingredients from the very best local farms and markets. In her carefully crafted seasonal menus, culinary enthusiasts can expect to see items such as Hereford beef or Dorset crab prepared in the French style.
The Rotunda is a spectacular venue with an impressive bar – both in appearance and in what emerges from it – at its centre. It's the perfect place to stop in for a break from shopping at the Royal Exchange or visiting the Tate Modern, and the ideal meeting place for after-work
drinks enjoyed with friends, colleagues and the Hotel's international guests.
This spring, Four Seasons Hotel London at Ten Trinity Square will open a second culinary hotspot. The Asian restaurant will feature the foods and flavours of China and Japan, with a sushi bar to round out lively celebration of two of the world's most celebrated cuisines.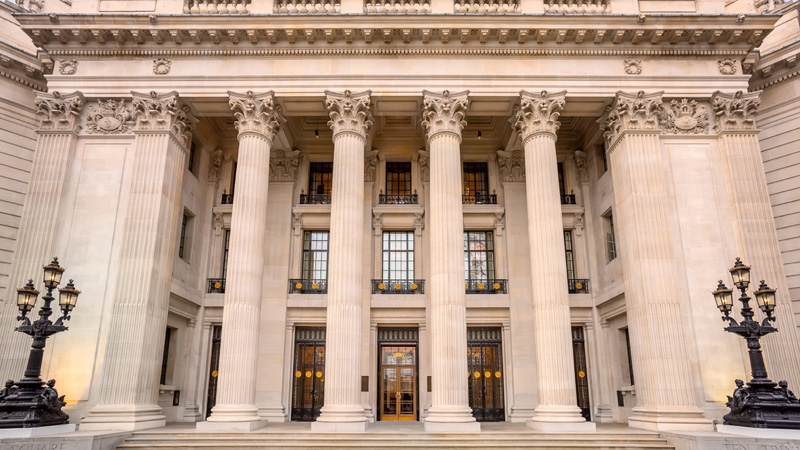 The Spa at Four Seasons
At Four Seasons Hotel London at Ten Trinity Square, the Spa was an integral part of development from the earliest stages. Spa Director Anjana Nicolas, most recently of the magnificent Spa at Four Seasons Resort Marrakech, leads a team of therapists trained in the most advanced technologies, as well as traditional practices.
Opening this April, the expansive space includes eight treatment rooms, with one double suite designed for couples or friends embarking on a spa journey together. Therapies will range from indulgent massages and customised facials to head-to-toe experiences, with an authentic hammam for traditional cleansing and relaxation treatments. Featured product lines include results- oriented Dr Burgener of Switzerland, Amala organic skincare from Germany, marocMaroc from Morocco, and England's own ESPA.
For a complete health experience the Spa complex includes a vitality pool, steam and sauna, and guests also have access to a 14 metre (46 foot) indoor pool, and a state-of-the-art, 24/7 fitness centre.