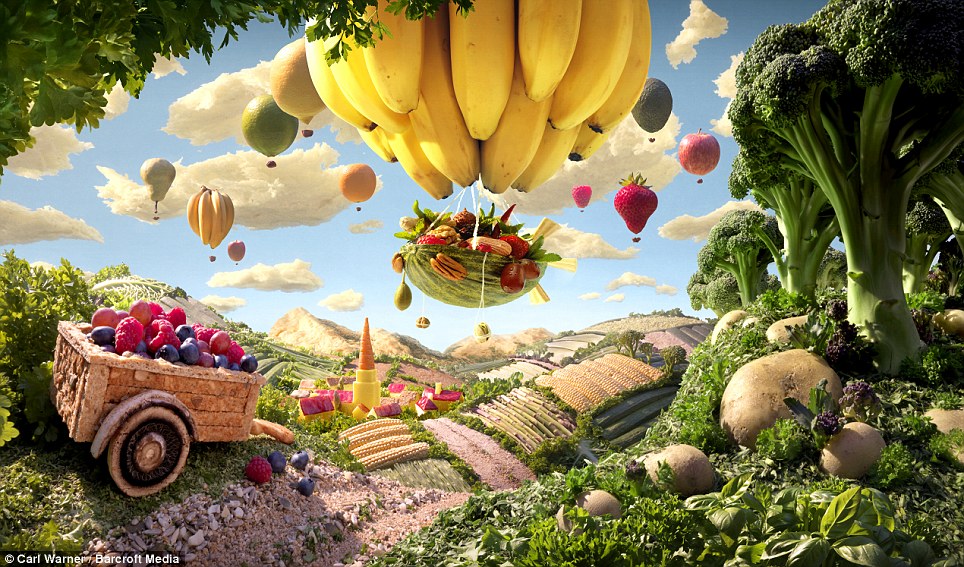 The growth of food waste consciousness, mini-meals, gluten-free products and mainstream veganism top the health trends expected to make headlines in 2013, according to a second annual forecast by a leading national research group studying health-related attitudes and behavior in America. The Values Institute at DGWB, a social science research entity based in Santa Ana, Calif., used observational studies to identify the top health and wellness trends for 2013.
1. Food Waste Consciousness. Waste not, want not, especially in the kitchen. A recent Eco Pulse survey found that 39 percent of Americans feel guilty about trashing food, more so than any other "green" sin. Some waste is unavoidable, though, and communities and corporations alike are converting compostable scraps into disposable cash.
2. Wellness in the Workplace. Employers are realizing that working health into the corporate agenda. Companies are improving employees' health (and minimizing healthcare expenditures) by adding wellness programs. Plan on seeing more discounted gym memberships, group Weight Watchers accountability plans, and active design workspaces this year. The US National Business Group on Health found that 48 percent of companies surveyed plan to use incentives to get workers involved in wellness in 2013.
3. Mini-meals and Snacking. As the snacking trend continues, new research shows that those who eat between meals tend to have healthier diets. FastCasual.com reports that snacks make up one out of every five eating occasions in the U.S. Especially prevalent is the advent of multiple "mini-meals" in place of the standard three squares a day.
4. Meatless Mainstreaming: Veganism is OK. Last year's rise of the flexitarians is foreshadowing a trend toward meatless eating and outright veganism, vegetarianism's older brother. No longer reserved for the hip in Hollywood, going vegan is being embraced as a viable health alternative. Even professional athletes like Venus Williams and Arian Foster, whose bodies are their livelihood, have made the switch. Merit-badge consumers seeking exotic natural ingredients like jackfruit and quinoa have helped turn the tide, especially as increasingly popular Asian and Indian flavor profiles eschew animal products.
5. Going Against the Grain. The past year saw an influx of gluten-free products as everyone and their brother is shunning their Wheaties. Gluten has joined carbohydrates and corn syrup as the newest ingredient Americans love to leave out.