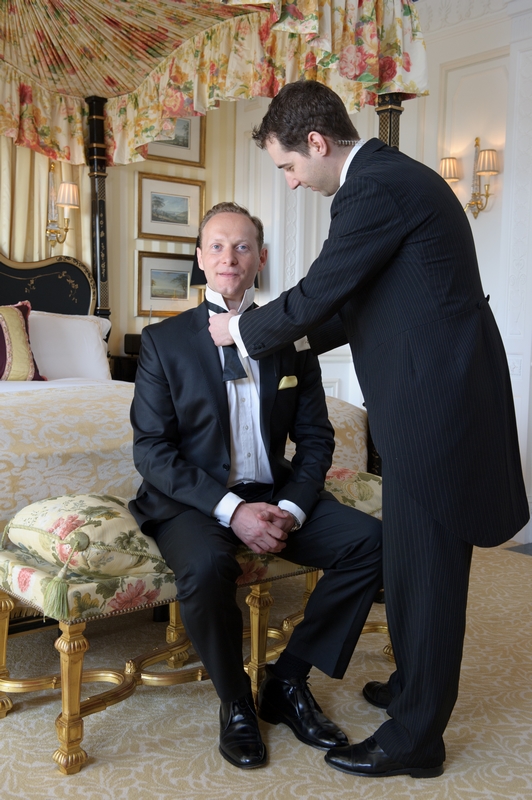 Sean Davoren, the Savoy's Head Butler, and Professor David Foskett, MBE, CMA, Head of the School of Hospitality and Tourism at the University of West London, are the co-authors of the first official textbook on butlering and lifestyle management to be published next spring.
"The global demand for butlers and lifestyle managers has grown rapidly in recent years," says Neil Anthony Richmond, organizer of the project, co-author of the textbook, and founder of Morpho Luxury Asset Management, the global family office lifestyle advisory.
Produced in conjunction with The Savoy hotel, the book will be distributed to luxury hospitality training institutions worldwide including the University of West London, the Savoy Butler Academy, and universities and colleges in Hong Kong and Malaysia.
"Although there are various ways of completing the butler training, currently there is no single, official textbook for students and experienced butlers," says Patricia Paskins, Head of International Butler Training programmes at the University of West London. "Our book will provide detailed, practical information from authoritative and internationally recognized sources," says Professor David Foskett.
Proceeds from the project will go to support The Prince's Trust, the charity which gives practical and financial support to develop key workplace skills for young people, and Hospitality Action, which was founded in 1837 and helps those in the hospitality industry who find themselves facing a crisis.