Vivienne Westwood SS14: Chime for change.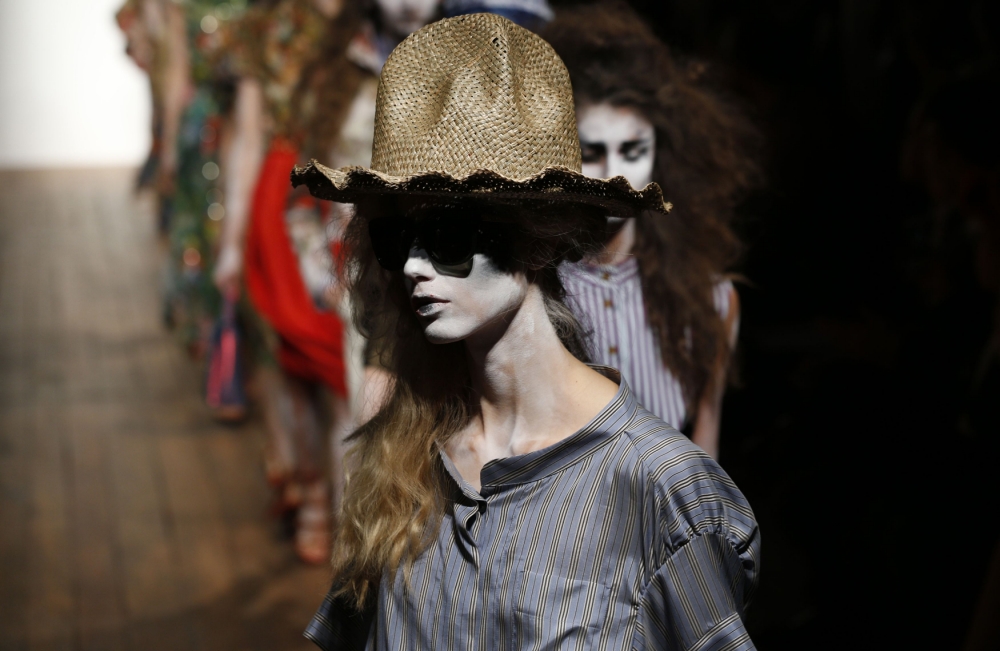 'She danced, and was obliged to go on dancing through the dark night. The shoes bore her away over thorns and stumps till she was all torn and bleeding; she danced away over the heath to a lonely little house. Here, she knew, lived the executioner; and she tapped with her finger at the window and said: "Come out, come out! I cannot come in, for I must dance."' (The Red Shoes, Hans Christian Anderson)
Vivienne Westwood always makes statements. And her SS14 collection was the vehicle of communication for her latest message on climate change. On the seat of each guest there was a petition addressed to Ban-Ki Moon, which the designer asked everyone to sign and which aimed to help climate refugees.
"The dance of death must end. Trapped in its hostile environment an animal will die. It will try to leave. It will leave but there is nowhere to go. The models are people who have a home like you and me. We must stop Climate Change to avoid our total catastrophe," explained Vivienne Westwood.
It was powerful stuff, and the clothes – slogan tees, garden posy dresses and her trademark deconstructed tailoring – reinforced the message: they were classic pieces to keep, not things to throw away when the new season came. It's a lesson we should sit up and take notice of. Watch luisaviaroma's view on Vivienne Westwood Red Label SS14.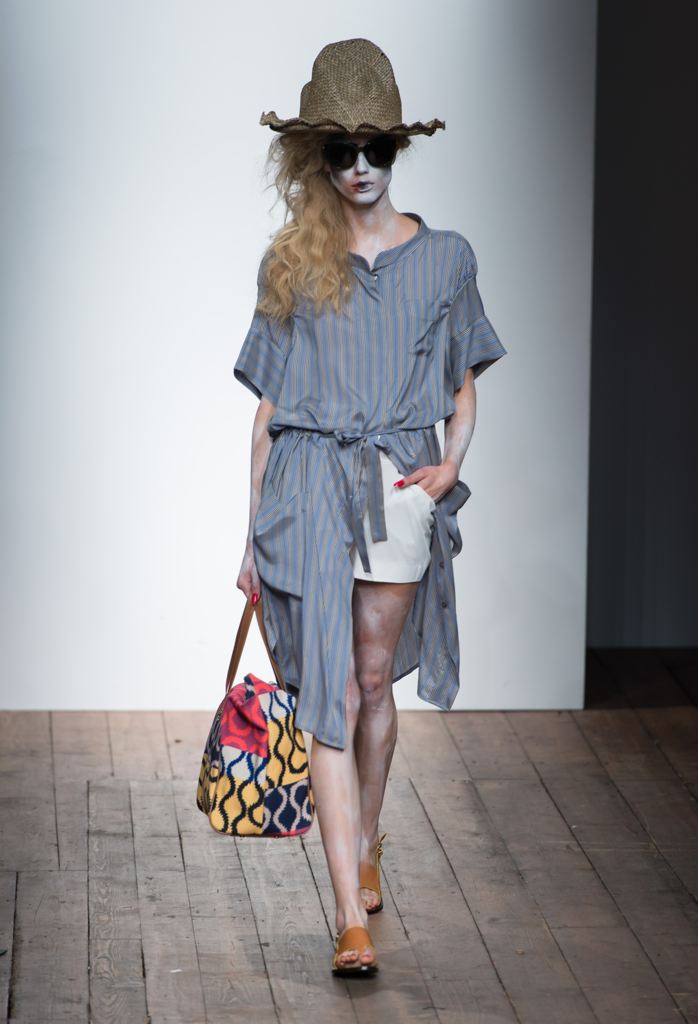 In 2012, Vivienne Westwood designed a special cover and case for the beautifully photographed book 'Her Majesty the Queen, Royal Edition'. The cover comes in two designs and is limited to only 500 copies. Vivienne Westwood's boutiques around the world celebrated the launch of the exclusive 'Her Majesty' Taschen book with clamshell cover designed by Vivienne Westwood. On the night of the each launch, a limited edition Union Jack t-shirt designed specifically for the event was also available for purchase.
This limited edition book is a hand-crafted couture collector's item. Featuring a design referencing the Queen's reign, Great Britain, and Vivienne's own Gold Label collection, the cover is embellished with a drawing of the Star of the Noble Order of the Garter that is hand-stitched with silver metallic thread.'