JOHNNIE WALKER BLUE LABEL Limited Edition Collection Designed by Alfred Dunhill Launches with the Premiere of "Celebrating a Journey Shared"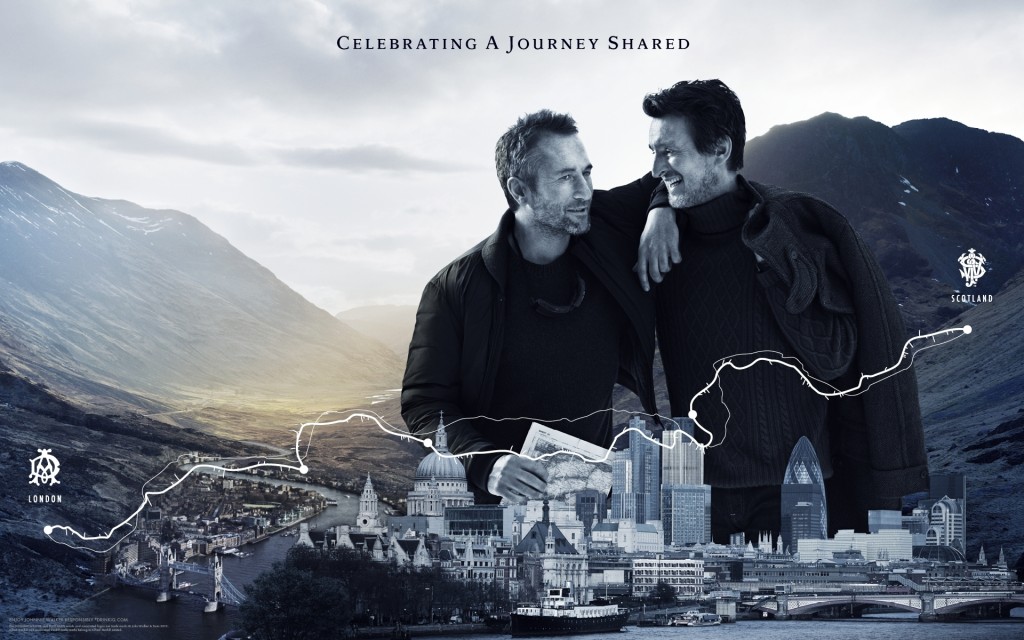 "Celebrating a Journey Shared" film portrays the journey of two exceptional men – John Walker and Alfred Dunhill – from the bustling city of London to the highlands of Scotland. The two iconic British luxury houses also unveiled BLUE LABEL limited edition collection designed by Alfred Dunhill and a digital concept space that showcases the great craft traditions of dedication, rich heritage and commitment to quality behind this exclusive range of collectors' items.
"Celebrating a Journey Shared" takes two exceptional men, adventurer Jason Lewis and craftsman Chris Tipper, on a memorable journey from London to Scotland.
Jason Lewis circumnavigated the globe, after 13 years of dedication and sheer willpower, with the help of Chris Tipper, who hand-built the paddle boat named 'Moksha' which they travelled in. From Alfred Dunhill's home in London, to JOHNNIE WALKER's Drummuir Castle in Scotland, the film showcases the remarkable collaboration between two pioneers in a shared journey to achieve the extraordinary, visually blending the heritage and modernity of these purveyors of British luxury.
"Created by two purveyors of British luxury, this limited edition Collection is built on both brands' shared values and pioneering heritage of quality craftsmanship," said James Thompson, Managing Director, GLOBAL RESERVE, DIAGEO. "This film, with cues of luxury and masculine sophistication is our visual expression of this partnership and this Collection."
The JOHNNIE WALKER BLUE LABEL Limited Edition Collection designed by Alfred Dunhill features a limited edition design bottle and a Collector's Trunk. The packaging of the exclusive bottle is stunningly put together with its interior evoking the contours of a map while its exterior speaking directly to dunhill's positioning as the British men's luxury brand using their brand signifier, 'Chassis', in their leather goods.