The ultimate, $44,750 gaming chair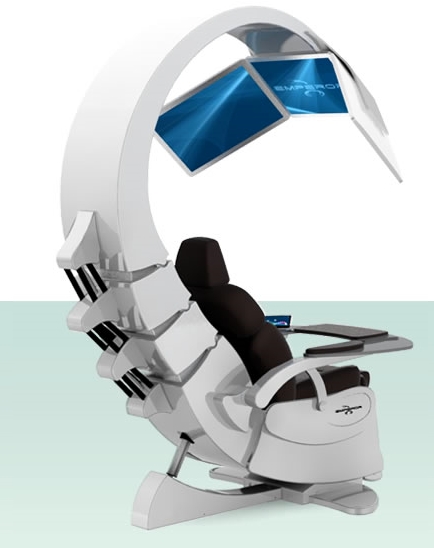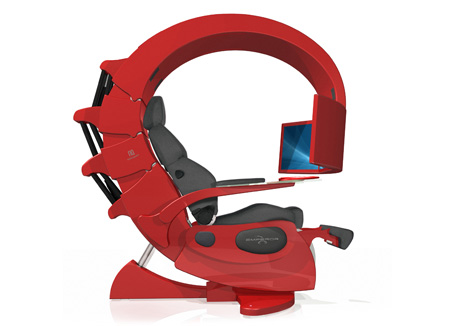 Canadian company Modern Work Environment Lab is the author of the Emperor 200 – the ultimate custom-made gaming scorpion-like chair with a price of a car – $44,750. Hand built to client's requirements, the Emperor 200 is the ultimate computer workstation with several exclusive features such as touch screen control center, three-monitor display that bends over the user, air filtering system, electric powered leather seat, 3 x 24 LED screens and a breathtaking sound.
Some of the Emperor 200's features resemble those that you'll find in a car. We are speaking about motorized seat adjustments and a THX surround sound system. The setup has built-in health features like a light therapy system that provides full dose of rejuvenating Vitamin D, and an air filtration system.
For a fraction of its counterpart's cost, the company provides a cheaper alternative of the computer workstation at $6,200.