Our actions today can change our tomorrow.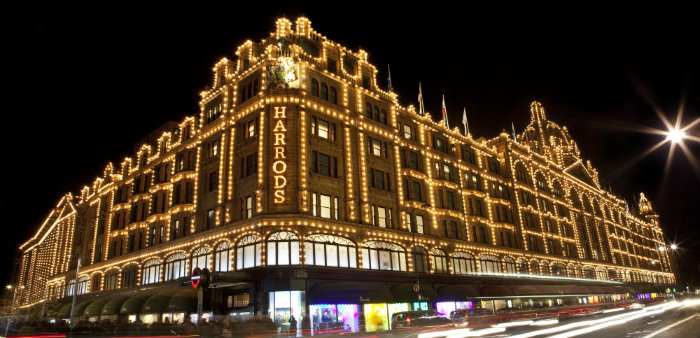 Major London landmarks are set to plunge into darkness on Saturday 19th March 2016 at 8:30pm in aid of 2016 Earth Hour, an event created by the WWF (World Wildlife Fund) that takes place each year in order to raise awareness of climate change.
Imagine the iconic Harrods storefront in complete darkness, without its trademark sparkling lights offsetting Brompton Road with that ever-recognisable glow. The famous Knightsbridge luxury hub will be turning off its exterior lights for one hour.
"Usually illuminated by 5,000 10-watt Xenon lamps – some of the best energy-saving types available – the Harrods storefront blackout is sure to be a captivating sight and we are extremely proud to be taking part in such an exciting and influential event," said Harrods in a statement.
The WWF's Earth Hour has become a global phenomenon with 2015 seeing 10.4 million people in the UK and a record 172 countries across the world celebrating.
As the world steps into a new era of climate action, WWF's Earth Hour is urging its supporters to shine a light on climate action through the most powerful communication tool of our time – social media.
This Earth Hour, Saturday, 19 March 2016 8:30 p.m. local time, as the world's most iconic landmarks prepare to switch off their lights, supporters will be invited to take a stand for climate action on their own personal landmarks – their Facebook and Twitter accounts.
Social media users can promote their commitment to the planet by donating their Facebook feeds to spread climate awareness and action in a few clicks on www.earthhour.org/climateaction. Users can also add a custom-made Earth Hour filter to their profile pictures on Facebook and Twitter to show they believe this is our time to change climate change.
"Social media knows no physical boundaries and neither does climate change," said Siddarth Das, Executive Director, Earth Hour Global. "A simple action on social media is the kind of powerful statement that can excite friends and communities to be a part of the climate action we need to take on this global challenge."
With the innovative 'Donate Your Social Power' Facebook app, created by Earth Hour in collaboration with creative agency iris Worldwide, supporters around the world can share climate information that matters most to them.
By donating their timelines, users can invite friends and followers to discover how people and communities are helping protect #PlacesWeLove in Australia such as the World Heritage Forests in Tasmania and the Great Barrier Reef or how they can be a part of India's ambition to #GoSolar. They can also collectively shine a
light on the most pressing climate issues facing countries, people and wildlife in Latin America and be a part of Africa's efforts to change climate change by helping protect forests and promoting access to climate education and renewable energy.