Three new customized Ducati Scrambler bikes.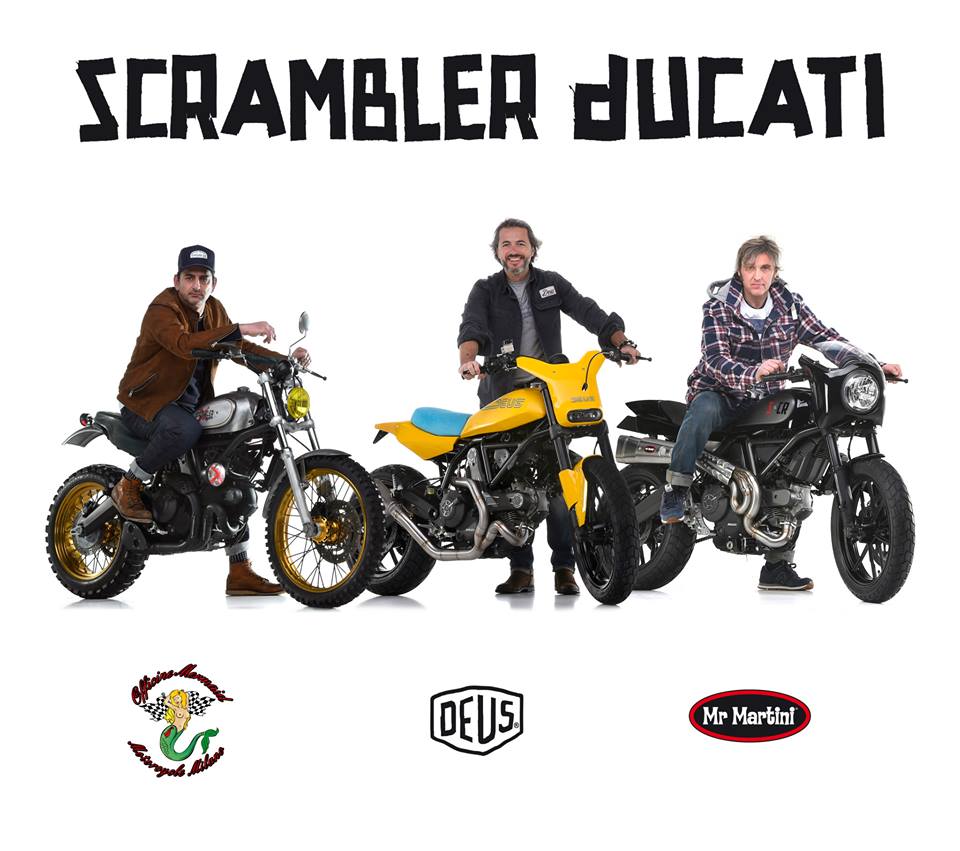 When different worlds meet something extraordinary comes of it. This is what happened when Ducati Scrambler joined the three most important italian Customizers: Officine Mermaid, Deus Ex Machina Italy and Mr Martini. They were given a clear brief: each one of them was free to interpret one of the three versions of the Ducati Scrambler according to their own personal style, the Urban Enduro, the Full Throttle and the Classic.
Last weekend The Land of Joy landed in Verona. The three customized Scramblers have been shown to the Motor Bike Expo in the Custom Rumble Event. The new Scrambler accessory collection allows everyone to create his own Ducati Scrambler! Exhausts, seats, side panels, wheels. What's your perfect Scrambler Combination?