Domaine Chandon broke ground for its winery near Yinchuan, China.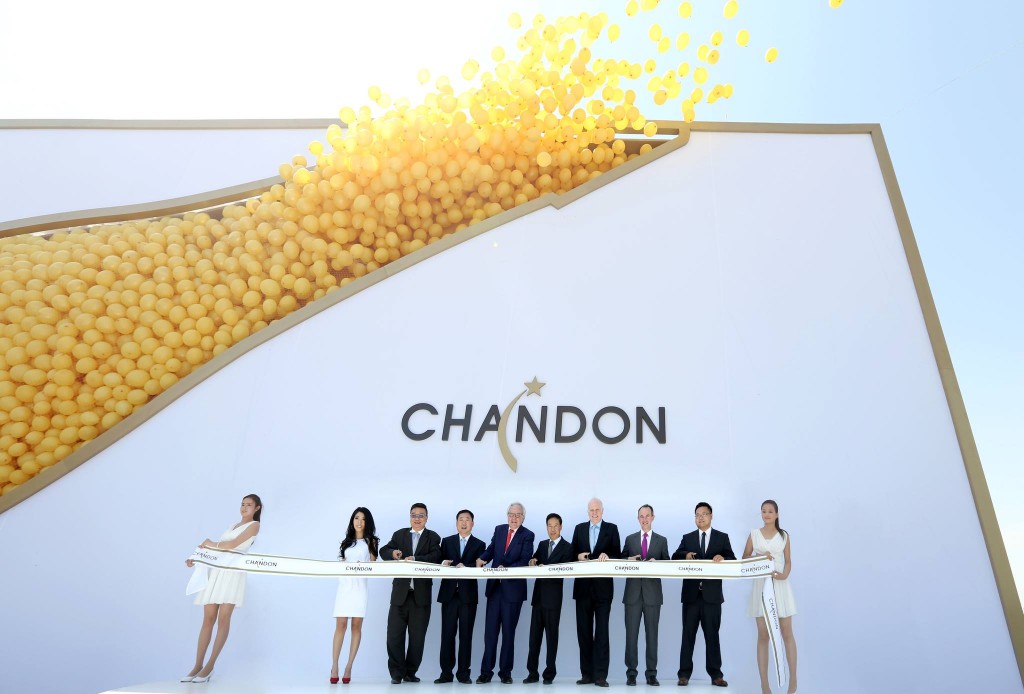 To win over wine consumers in China, the second-largest market for Moet Hennessy, the premium wine maker is blending its savoir-faire with Chinese expertise and announced the new Domaine Chandon China, located in Yinchuan. The new 66- hectare (163 acres) estate was inaugurated at the end of June near the Helan Mountains – China's third-largest wine growing regios. The region was designated as a protected area by Chinese authorities and reflects the exceptional quality of the terroir.
Employing the technical mastery of winemaking from France, the first extra special sparkling wine to be realesed in 2014 is made according to "metode traditionelle."

"Given the most advanced expertise of viticulture and vineyard management as well as our ability to source high quality grapes in the region, we are confident Chandon (Ningxia) Winery will become recognized as China's benchmark producer of premium sparkling wines," said Shen Yang, Estate Director of Domaine Chandon (NingXia) MH.
"We're excited to announce the next phase in the development of the Chandon winery in Ningxia; taking us a step closer to being able to release our first wine. I would also like to record our appreciation for the great assistance that we have received from our viticultural JV partner, Nongken, in moving this project forward," said Mark F. Bedingham, the Regional Managing Director of Moet Hennessy Asia Pacific.