Nextant Aerospace hits delivery milestone for 400XT Aircraft
Nextant Aerospace on Schedule to Deliver 32 400XTs by End of 2012
Nextant Aerospace delivered its 10th production unit of the 400XT, the world's only FAA-certified remanufactured business jet. The "N" registered aircraft was delivered to a private client that will operate the plane in a traditional corporate flight department environment. Nextant reached this production milestone just seven months after gaining FAA certification, and is on schedule to deliver 32 aircraft by the end of 2012.
Each 400XT requires nearly 6,000 person-hours to produce because of an extensive remanufacturing process, which effectively makes it a new plane in all material aspects by taking all life-limited components to zero-time status, either through replacement or complete overhaul.
"We've been gratified by the market's recognition of the benefits achieved through our complete aircraft remanufacturing process," said Jay Heublein, vice president, sales and marketing for Nextant Aerospace. "Today's business jet customers increasingly demand superior value-both in terms of acquisition cost, operating economics, performance and comfort. The 400XT is the only light jet that truly offers all of these features in one complete package."
This delivery milestone comes on the heels of Nextant's recent announcement that it has acquired a larger remanufacturing facility for the 400XT. The new facility, at Cleveland's Cuyahoga County Airport, will accommodate an annual production rate of 48 aircraft to meet higher than projected demand for the 400XT, both in the United States and globally. Nextant's current book of orders is approaching 70 aircraft to be delivered over the next five years.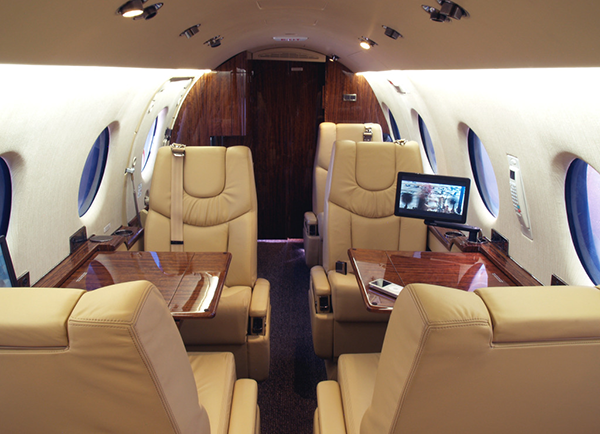 Thirty percent of sales to date have come from overseas markets, and the aircraft has completed many of the requirements for final certification by the European Aviation Safety Agency (EASA), which is expected to further increase sales in Europe. The plane's exceptional range enables flights originating in Western Europe to reach major destinations throughout the rest of Europe, Russia and the Middle East. Flights originating in the U.S. can fly nonstop to most destinations in North America, Central America and the Caribbean.
The 400XT development process employs a remanufactured airframe from the Beechjet 400A/XP aircraft, enhanced with new, state-of-the-art technology including the Williams FJ44-3AP turbofan engine, the Rockwell Collins Pro Line 21™ integrated avionics suite, advanced electronics, including high-speed wireless Internet service, and completely rebuilt interiors.
The resulting aircraft has a 2,005 nautical mile (3,713 km) range and cruising speed of 460 nautical miles per hour (740 km per hour). It supports a remarkable 30 percent reduction in operating costs over the Beechjet 400XP, fuel efficiency improvements of 20-30 percent, depending on the length of the flight segment, significantly reduced carbon emissions and noise compliance that exceeds Stage IV requirements.