Inspired by ancient legends, the De Beers Talisman collection harnesses the timeless mystique of treasured diamonds in their purest form. Perfect pieces for passing on good luck and fortune, the precious creations would make a treasured keepsake in any jewellery box.
De Beers Talisman collection touches the essence of our senses, transporting us back to our roots, to the time when a jewel was a talisman, a protector. Every Talisman Gold Medal is entirely unique as each rough diamond forming the design. Each with radiant, natural  colour and textures. Rings, pendants ,and bands transform intro objects holding magical properties that bring good luck to the possessor, or that protect the possessor from harm.
Beautiful rough and polished diamonds orbit an exceptional rough diamond centre in De Beers Talisman Medal, mirroring the personality traits that create your unique inner brilliance. Capture milestones that matter most with the beautiful rough diamonds in De Beers Talisman You & Me Bands.
"Totally untouched by man, diamonds in their roughest, purest form provide an organic feeling of being a gift of nature, accentuating the rare and very special sensation of connecting with an antique treasure. De Beers pioneered the introduction of rough diamonds into modern jewellery with the launch of the Talisman collection," explained the world's leading diamond company.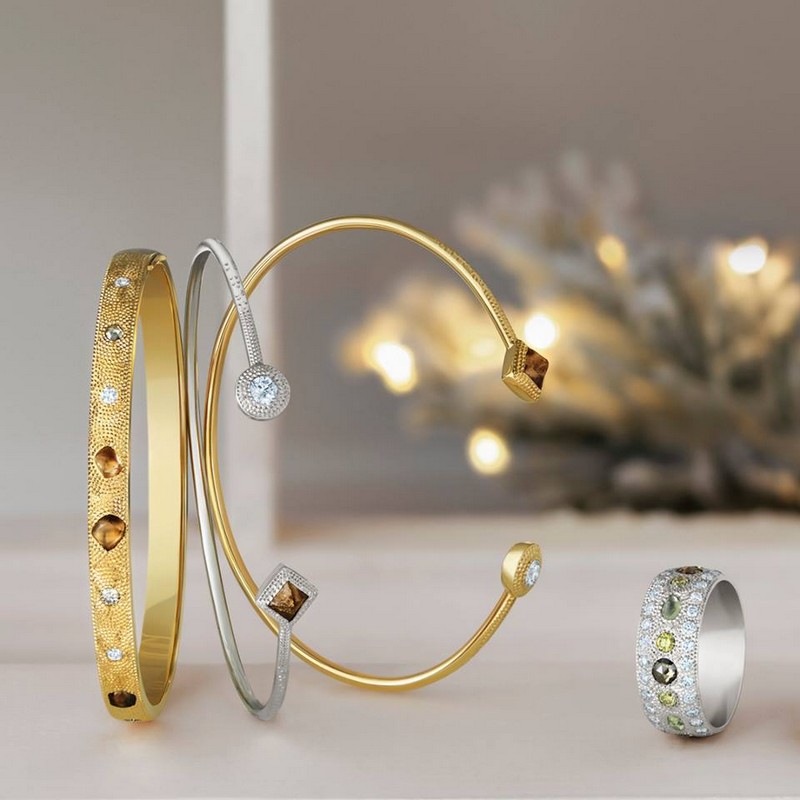 De Beers' signature Talisman Collection combines beautiful rough and polished diamonds to offer a dual connection to nature and craftsmanship. The Talisman White Gold Band is a lustrous example of De Beers' passion for diamonds in all their forms.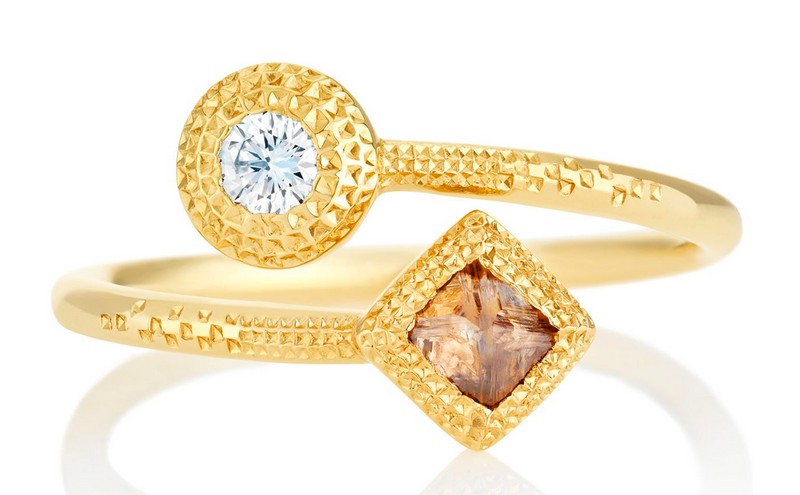 De Beers Yellow Gold Talisman Ring (18kt yellow gold)
Highlighting both the raw and refined, this wrap-around ring sees a honey octahedral rough diamond and a round brilliant diamond take centre stage, while its polished gold band features subtle hammered detailing for a magnificent finish. Talisman Essence Ring pairs a pristine polished diamond with a lustrous rough diamond. Together they represent the unique journey of a diamond.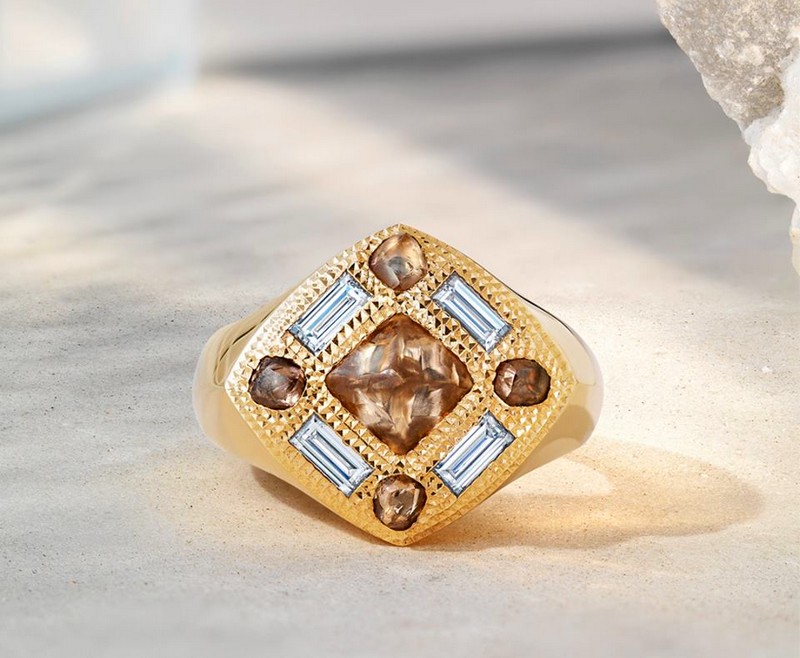 The historic significance of a signet ring is enhanced beautifully with nature's most ancient treasures: rough diamonds. Polished Baguette-cut diamonds and rich yellow gold complete the Talisman Signet Ring's enticing aesthetic.