Clinique turn to brown algae in the fight against anti-ageing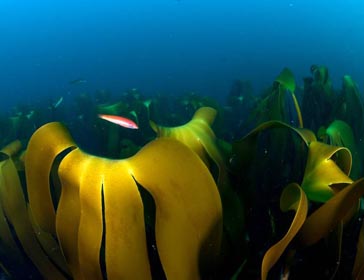 The brown algae also known as "Laminaria Digitata", traditionally used as a fertilizer and spread on the land, has been found to provide energy to tired cells.  It has a multitude of benefits, including increasing essential energy to cells, encouraging natural collagen and elastin synthesis, strengthening skin tissue and bolstering moisture retention.
Clinique have launched a Repairwear Uplifting Firming Cream that contains Mitostime – a new multi-tasking ingredient that assist the skin in slowing down the ageing process.
Stem cell extract from the tomato or apple have in recent years appeared as key ingredients in anti-ageing products. The results of stem cells in cosmetics have even been compared to cosmetic surgery operations and Botox injections.
The brown algae is preventing the slowdown of the repair and rejuvenation process. It also aids in the skin's natural collagen production, aiding the skin to appear plump and youthful.
Clinique's Repairwear Uplifting Firming Cream featuring Mitostime is available from March 2012.
more:  cosmetics design europe
[adsenseyu1]