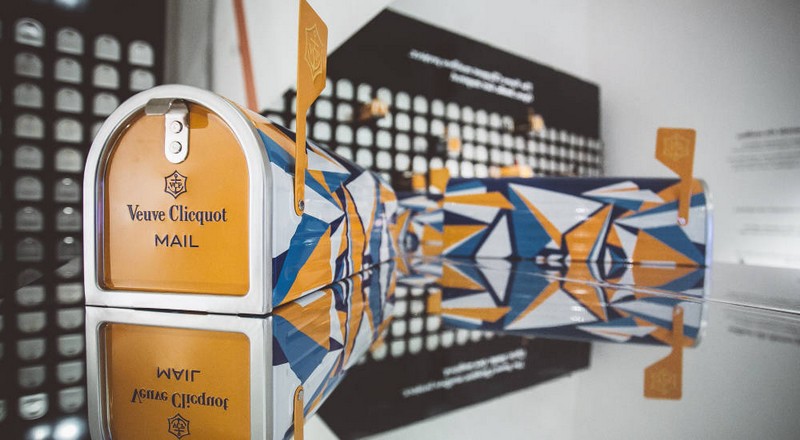 Last October, Veuve Clicquot champagne house introduced the Re-Creation Awards – and international on-line competition inviting the public to design the 2015 Clicquot Mailbox. The "USA-style" Mailbox packaging inspired by Madame Clicquot's history of correspondence with her clientele, allows one to send a bottle of a Yellow Label Brut through postal mail.
The twenty international finalists from around the world were delivered to Veuve Clicquot's Hôtel du Marc, in the Champagne region of France, for a prestigious two day experience. At a glamorous ceremony, an international jury of influential names in design revealed Canadian, Eileen Ugarkovic as the International Winner of the Veuve Clicquot Re-Creation Awards. Ugarkovic's Clicquot Mailbox is decorated with paper airplanes in Veuve Cliquot colors, symbols of freedom and hope.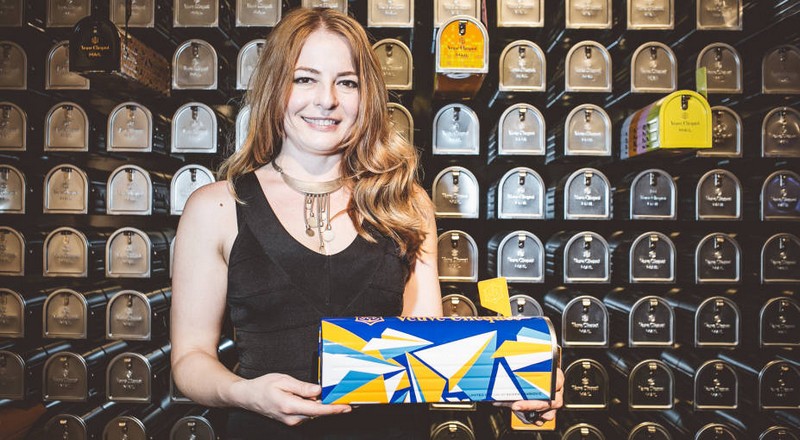 "Her design won over the jury with its simplicity and resonance with the theme of travel," announced LVMH's champagne house.
Eileen Ugarkovic received 10,000€ in prize money and had her Clicquot Mailbox showcased at Milan Design Week. Her creation is distributed worldwide as a limited edition offer.
"In creating my concept, I was inspired by Clicquot's anchor, the symbol of hope. When one thinks of hope, birds immediately come to mind – birds also represent freedom & ideas. Since freedom & ideas are conceived on paper I envisioned paper birds, or paper planes, flying into Madame Clicquot's mailbox. Blue was chosen in addition to the brand colour to symbolize Clicquot's historical contribution to the city of Reims. Combined these colours are regal & royal just like the Clicquot brand itself," explained Eileen Ugarkovic.