The Cannes Yachting Festival will launch its 1st "Concours d'Elegance";
85 World Premiere will be presented at the 2015 Yachting Festival on the Croisette.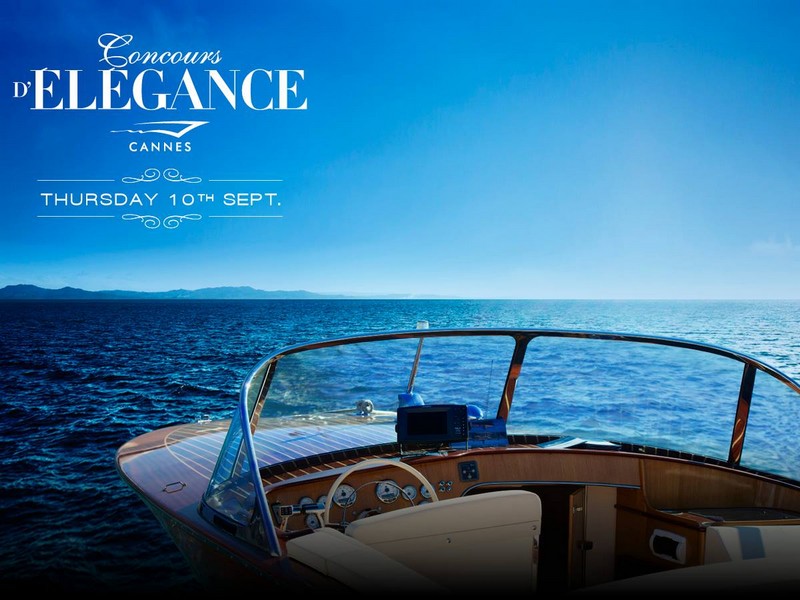 Nearly more than 140 boats have been announced as World Premiere, European and French at this year's Cannes Yachting Festival. The Italian shipyards topped considerably with 60 new models, followed by their American counterparts (17 yacts) and French (15 yachts).
For 2015 edition, The Cannes Yachting Festival announced its first "Concours d'Elegance". Reserved for motor boats and day boats with an elegant crew of 4 people, with at least 1 woman. The event will be held at 5pm on Thursday, 10 September 2015. There are three different categories among the boats: Before 1975, From 1976 to 2000, Since 2000.
The parade will take place in the middle of the Vieux Port near 'la Grande Traversante". The boats will parade around a floating pontoon where the jury will be installed. The jury will award 15 points "for the quality of restoration, conservation status, design boat," 15 points "for the crew elegance and quality of the parade," 10 points "for the rarity of the model," and 10 points for the history of the boat.
Another premiere for 2015 is a relay race of stand-up paddle of 15h and of about 100 km. called Festival SUP Night Cannes. The course will be all along the Croisette until the Grand Hyatt Cannes Hôtel Martinez. Professionals and amateurs will participate to the race in solo or with a crew along the Croisette.
The departure will take place on the Festival beach, near the VIP shuttles'pontoon, Friday 11th September at 7pm. The arrival will start Saturday at 10am in the middle of the Vieux Port and of exhibited yachts.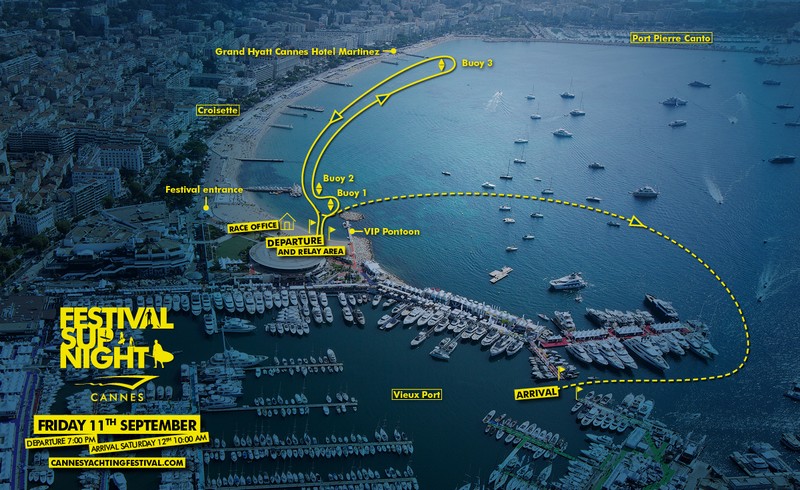 All the inflatable boats and RIBs will be gathered in one space known as RIB village.
Every year, a large selection of motor yachts is presented at the Festival. The top 5 of the largest motor yachts are "Baglietto – Baglietto 46m – 46,30m", "Baglietto – Baglietto 43m Fast – 43,65m", "Sanlorenzo – 460 Exp – 42,20m", "Benetti – Crystal 140 – 41,94m" , and "Majesty Yachts – Majesty 135 – 41,15m"
The top 5 largest sailing yachts presented at the Festival include "Southern Wind Shipyards – Seawave – 31,78m", "Oyster Marine LTD – Oyster – 25m", "Michael Schmidt Yachtbau – Brenta 80DC – 23,99m", "Advanced Italien Yachts – Advanced A80- 23,98m", and "CNB Yachts – CNB 76 – 23,17m."