Pamper your skin at night. Cosmetics adapted to circadian rhythms are now available under the generic name of chronocosmetics.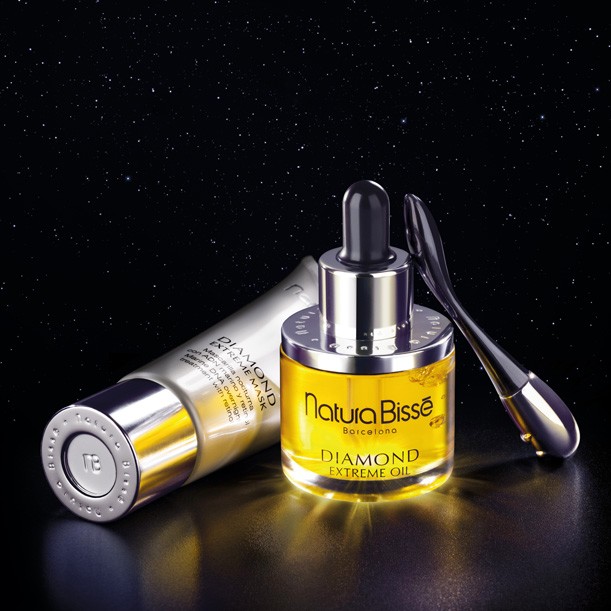 The philosophy of Spanish skincare house Natura Bissé is to surprise. With exceptional repairing capabilities, the new Diamond Extreme Night Dual Treatment by Natura Bissé is a two-phase overnight treatment comprised of the Diamond Extreme Oil and Diamond Extreme Mask with highly restorative, revitalizing, nourishing and antioxidant properties. The formula helps to intensely firm and nourish the skin, using powerful ingredients that work to restore skin's vigour progressively. Its results surpass every expectation and ensure visible rejuvenation after the first application.
The oil and the mask work together to reach the deepest layers of the skin. Thanks to a fusion of biocompatible oils (chia, amaranth, calendula), the powerful punicic acid (obtained from pomegranate seed oil) and other effective ingredients, Diamond Extreme Oil provides nourishment and an intensive firmness from within. Diamond Extreme Mask intensifies the benefits while infusing a high concentration of anti-aging active ingredients into the skin. With hyaluronic acid, retinol and marine DNA, this mask for face and neck achieves immediate results.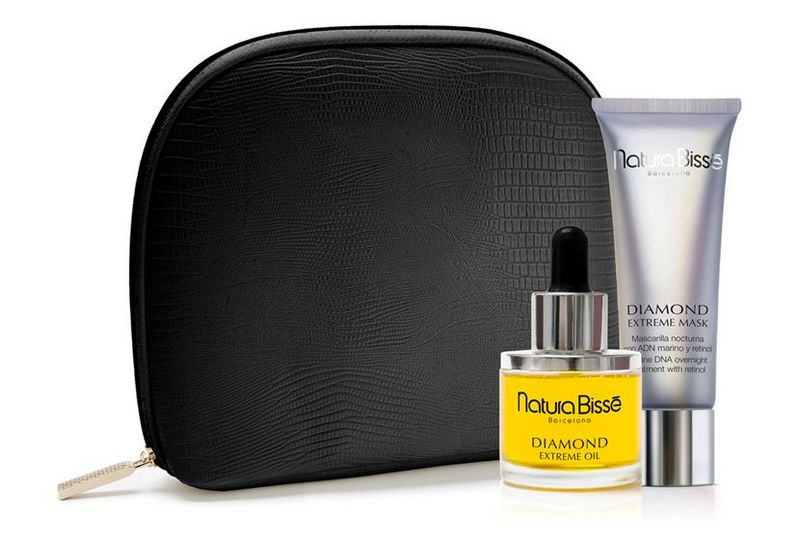 The goal of this unprecedented treatment is is to offer the effectiveness of medical aesthetic techniques and the wellbeing of an urban spa experience.
The treatments is presented in a Natura Bissé gift box containing the Diamond Extreme Oil, 30ml and the Diamond Extreme Mask, 75ml (£214.00 at harrods). The treatment is part of Natura Bissé Diamond, a collection with a comprehensive answer for every skin's needs. A combination of exclusive active ingredients, including Artemia Salina and its extraordinary power to infuse skin with energy, regenerating and protecting it against cellular aging.
The Diamond Collection's delicate Mediterranean floral notes with a delicious scent of lavender delivers a bonus of wellbeing and relaxation.
In their XIV edition, the prestigious VOGUE BEAUTY Awards have once again recognized talent and innovation in the Spanish world of skincare.
For the 4th consecutive year, the Vogue Beauty Award for Best Facial Room Treatment has been given to Natura Bissé. This time, the panel (comprised of journalists specialized in beauty and readers of the well-known magazine), have chosen the rejuvenating and ultra-nourishing DIAMOND EXPERIENCE Rose Massage. Created in 2015 to enhance the skin of Hollywood's top stars, this exclusive experience not
only unveils nourished, smooth and satiny skin, but also transports you to a deep state of relaxation and well being through an amazing ambiance of roses.