Juliette intrigues again the world. Armed with her perfume, the Shakespearean heroine goes wild.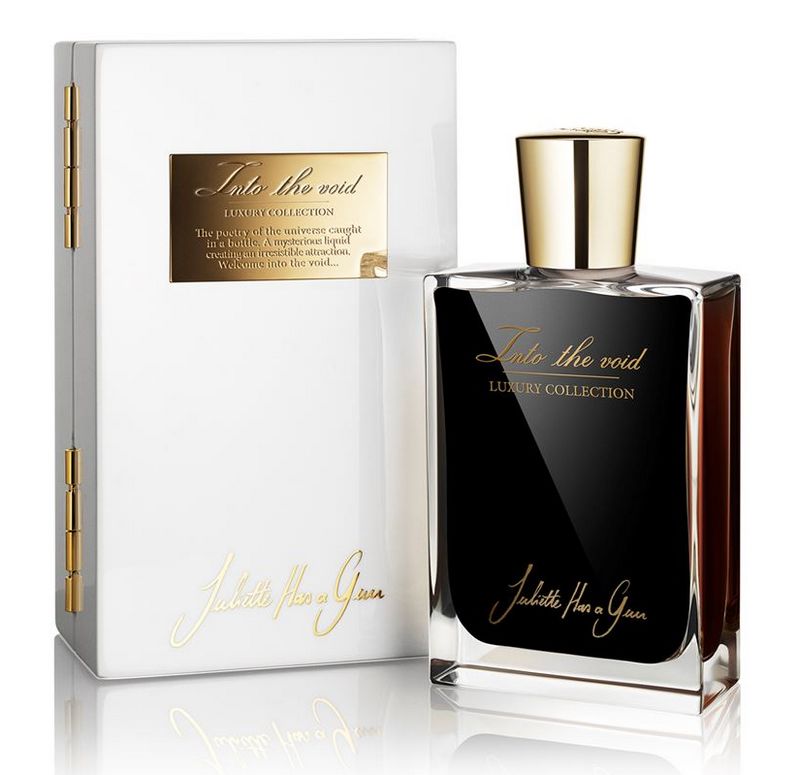 Into the Void, the captivating new fragrance from Juliette Has a Gun niche perfume house, is a new definition of luxury, in its spicy and singular version. This woody oriental fragrance creates an alluring and irresistible aroma with an ultra-woody cocktail of guaiac wood, papyrus, cedar, ambroxan and patchouli. Partly eclipsed behind this devastating veil, the black orchid absolute is yet vital to the balance. The tonka bean and an infusion of liquorice are rounding out this intense olfactory experience available exclusively at Harrods.
Life is too short, and pleasures too many, says Juliette. The Gun, metaphor for the perfume, weapon of seduction, or simple accessory of bluff, essentially symbolizes the liberation of women towards men. And sometimes with a taste for revenge…
Created and designed by young Romano Ricci, Juliette has a gun is an independent brand launched in 2006. The niche perfumery brand's philosophy is to approach perfumery as an art and to be present only through a limited distribution such as concept stores, department stores or specialized perfumeries. A collection of 10 original scents, a Universal Purse Spray in the shape of a bullet and a collection of
different candles are currently available, and other weapons of seduction are on their way.
Initiated to fashion by his great grandmother Nina and to perfumery by his grandfather Robert (creator of the famous « L'air du temps »), Romano Ricci has been surrounded by fashion and creation since childhood. Grateful to his family heritage, Romano Ricci also wanted to prove he could succeed by himself and express his own universe. He apprenticed in the perfumery world for 4 years, learning amongst the greatest, and then persuaded Francis Kurkdjian, the master of perfumery, to work with him. Then everything went along.