Enjoy sweeping views of Mendocino's incredible wine country (or grow your own grapes on the 50 – 75 acres suitable for vines) at the one-of-a-kind East Ranch).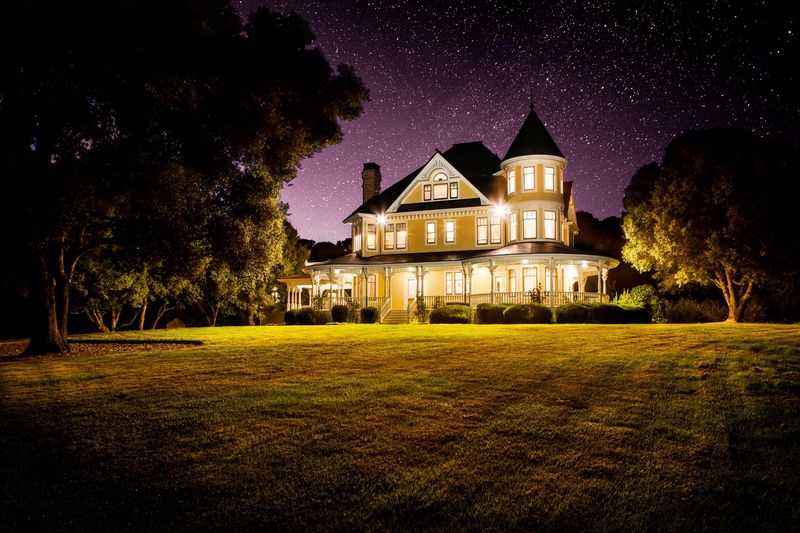 Platinum Luxury Auctions has announced the upcoming auction of this beautiful ranch estate in California's Mendocino County. Though recently asking $8 million, the East Ranch, a 1,745-acre estate located in Redwood Valley, will be sold at a live auction on September 17, 2016 to the highest bidder above only $3 million. The ranch offers more than 1,745 acres – including up to 75 acres suitable for growing wine grapes – in addition to a Victorian-style luxury residence.
The East Ranch is located within a 2.5-hour drive of the heart of San Francisco, and less than one hour and 45 minutes from Napa Valley. Known for its natural beauty, parks, beaches, and more than 570 wine vineyards – many of which are still operated by second or third generation family farms – Mendocino offers a welcome respite from the stresses of city living.
Living on the East Ranch does not mean having to "rough it:" the property includes a luxurious, Victorian-inspired residence, offering nearly 7,500 sq. ft. of living space, 5 bedrooms, 4 full and one-half bath on four levels. Although boasting a Victorian-era design, the residence was custom built in 1997, and has been meticulously maintained throughout the years.
Adjacent to the main home is a 3-car garage, which includes a beautifully finished office/studio, which adds another 760 sq. ft. of living space and one half bath. Additional features include a gazebo, a 4,900-sq.-ft. barn, 40,000 sq. ft. of manicured lawn, three rock wall flowerbeds and nearly 1,600 plants and shrubs.

Despite the size of the ranch, the luxury property is actually very manageable. "From both a cost and operational standpoint, the owners have created a property that is very efficient," noted David Ashcroft, Platinum's director of business development and the lead manager for the firm on the transaction.
Ashcroft added that much of the ranch's land is contracted under the Williamson Act (aka, the California Land Conservation Act of 1965), which significantly reduces the property tax. In addition, the ranch's 21 ponds and four natural springs provide an ample water supply – all preserved through water rights granted to the property owner – to service the property's domestic and ranching operations. "Per the property owners, the natural water supply has kept the ranch running smoothly for decades, even during California's driest times."

For those interested in winemaking, the East Ranch offers 50-75 plantable acres for wine grapes, and the property's water supply makes a potential wine operation much more feasible. In fact, the ranch's owners previously operated a very viable commercial vineyard located immediately south of the property.
While a modest number of cattle graze the East Ranch each year, the owners have largely focused on the improvement and conservation of the property's beautiful, natural landscape. For example, there are seven species of oak on the property (whereas most areas in California are lucky to have two or three species – of the nine total that can be found in the state), in addition to redwood groves and even a modest orchard offering apples, pears, peaches, nectarines and pluot.