Chriso's The Mastaba: Abu Dhabi's answer to the pyramids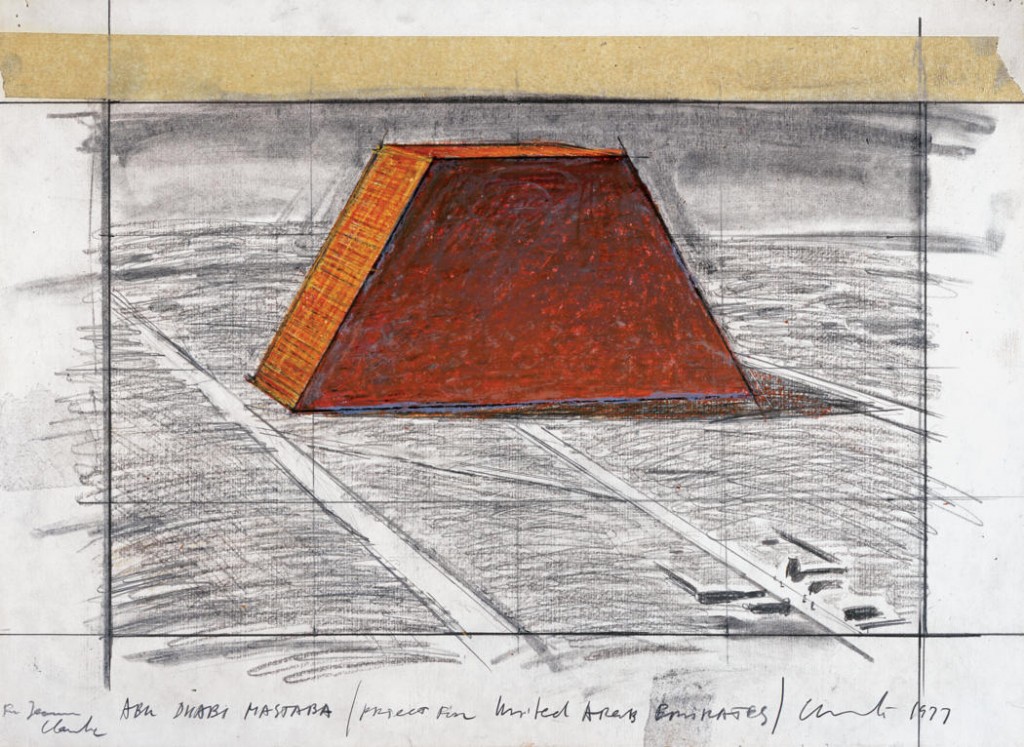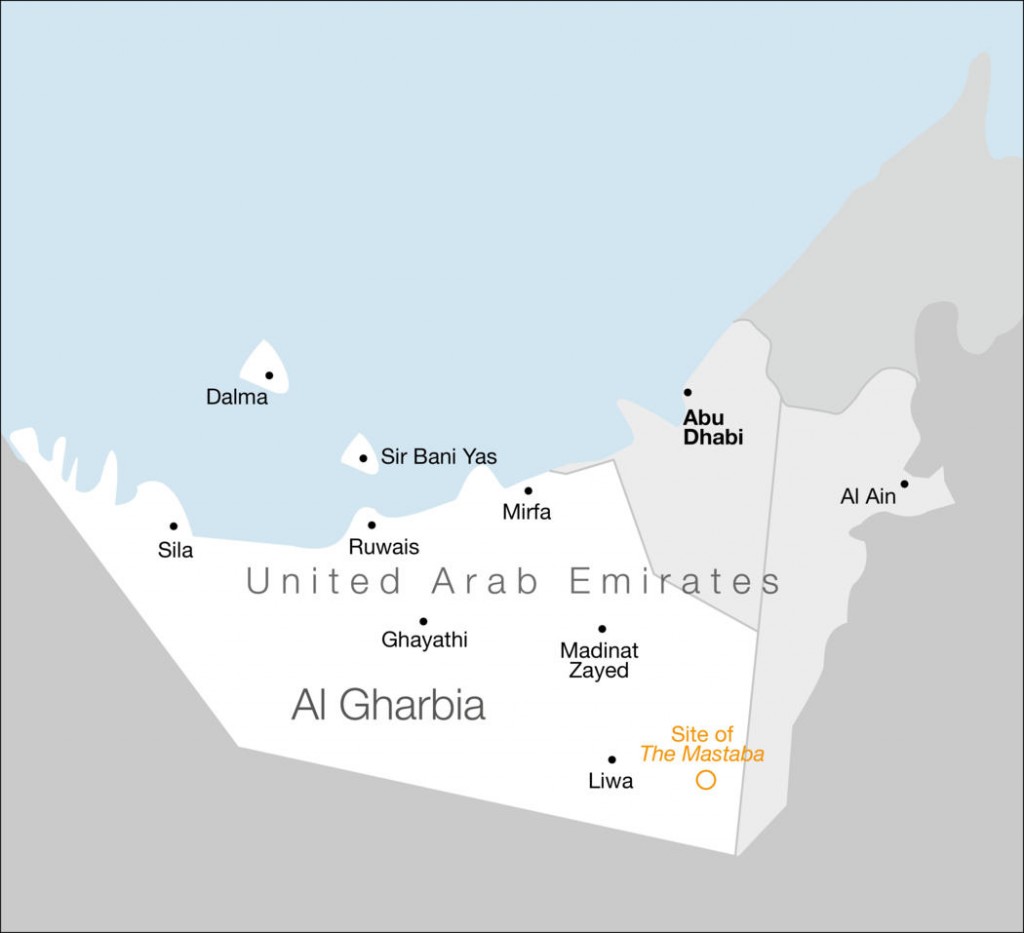 It will be the largest sculpture in the world, made from 410,000 multi-colored barrels to form a mosaic of bright sparkling colors, echoing Islamic architecture. Taller than the Great Pyramid of Giza, The Mastaba, an ancient and familiar shape to the people of the region, will be world's biggest and most expensive sculpture (a $340 million project) and will be created by conceptual artist Christo (75), a legendary public artisic figure famous for the Wrapped Reichstag.
Conceived in 1977, the colors and the positioning of the 55-gallon steel barrels were selected by Christo and his wife Jeanne-Claude in 1979, the year in which the artists visited the Emirate for the first time. The Mastaba's proposed area is inland, in Al Gharbia (Western Region) approximately 160 kilometers (100 miles) south of the city of Abu Dhabi, near the oasis of Liwa. Christo and Jeanne-Claude's relationship with Abu Dhabi goes back to 1979 when they first visited the Emirate. They have returned many times since.
In 2007 and 2008, Christo and Jeanne-Claude contracted professors of engineering from ETH Zürich (Swiss Federal Institute of Technology Zurich), University of Illinois at Urbana-Champaign in the US, Cambridge University in the UK and Hosei University in Tokyo, Japan, to prepare structural feasibility studies about The Mastaba. All four teams worked independently and did not know of each other.
The artists then hired the German engineering firm, Schlaich Bergermann und Partner, in Stuttgart, to analyze these reports. The Hosei University concept was found to be the most technically sound and innovative. The entire substructure as well as the layer of barrels will be assembled flat on the ground. Ten elevation towers will make it possible to raise the entire structure on rails to its final position in about 3 to 4 days.
In 2012, Christo commissioned Pricewaterhouse Coopers to conduct analyses on the social and economic benefits of The Mastaba. The project was rescheduled because of the first Gulf War, but Jeanne-Claude's death last November intensified Christo's desire to complete the colossal artwork. To built the project, Christo is reportedly working with the crown prince's elder brother, Sheikh Hamdan binZayed al-Nayhan.