Prada Fall-Winter 2013 Menswear Campaign.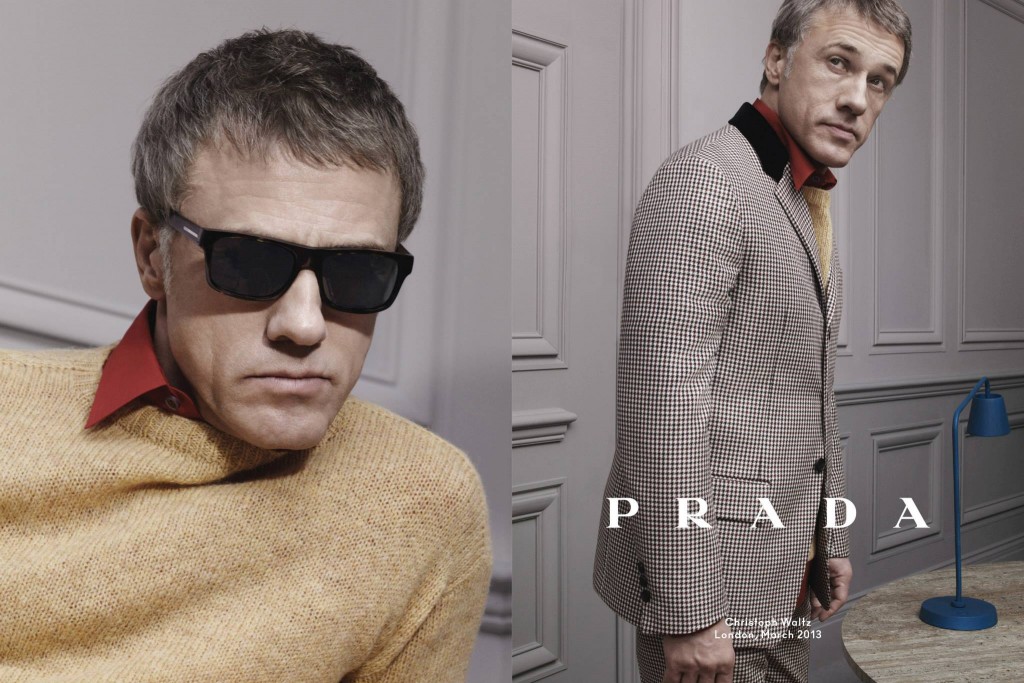 'The Ideal House' conceived by OMA for the Prada Fall/Winter 2013 fashion show was populated for the new Prada Menswear Fall/Winter 2013 Campaign with imaginary cinematic scenes involving actors Christoph Waltz, Ben Whishaw and Ezra Miller. Renowned photographer David Sims was inspired by the irreverent world of 60s New Wave cinema. He lensed the movie stars in a stylised interior with geometric furniture, marked by simplicity and narrative ambiguity. The trio of characters brought individual style to the collection.
"Christoph Waltz's character evokes a studied sense of elegance, Ben Whishaw presents an alternative carefree charm and Ezra Miller brings a youthful air of mystery," says Prada.
Like in the movies of the era, the questions that arise in a film are not answered in the end.