Art Basel – the central meeting place for the international art world.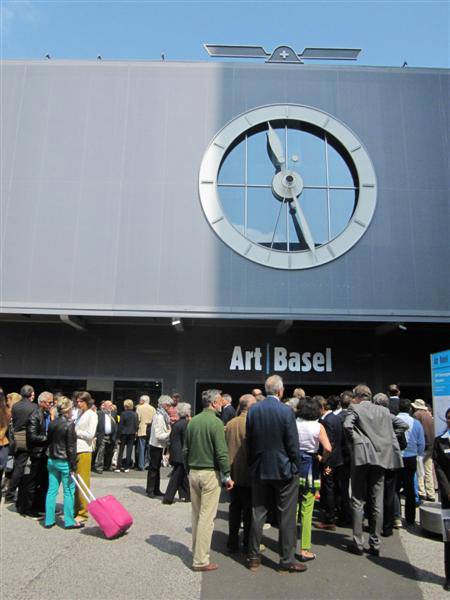 Basel, Switzerland once again became the central meeting place for the international art world. Here you will always be in the company of the world's greatest art galleries.
The 44th edition of Art Basel, the world's premier art shows for Modern and contemporary works closed on Sunday, June 16, 2013, with galleries reporting exceptionally strong sales across all levels.
This year's Art Basel attracted a record of 70,000 visitors. The success of the fair can be explained by the rigorous selection. Representatives and groups from over 70 museums around the world attended the show, alongside major private collectors from North and South America, Europe, and Asia. A significant number of artists attended this year's edition, including: Kader Attia, Tom Burr, Thomas Demand, Meschac Gaba, Theaster Gates, Isa Genzken, Dominique Gonzalez-Foerster, Joana Hadjithomas & Khalil Joreige, Noriyuki Haraguchi, Roni Horn, Christian Jankowski, Idris Khan, Jorge Macchi, Steve McQueen, Matt Mullican, Sean Scully, Jim Shaw, John Stezaker, Eduardo Terrazas, Mickalene Thomas, Tunga and Danh Vo.
Art Basel presented 304 galleries from around the world exhibiting the work of over 4,000 artists, with many choosing to present thematic and solo-artist exhibitions. Galleries from across the globe debuted at the Basel show this year, coming from Belgium, Brazil, China, France, Germany, Greece, India, Italy, Japan, the Netherlands, the Philippines, Republic Singapore, South Korea, Spain, Turkey, United Arab Emirates, USA.
This year, many elements of the show were sited within the new designed by renowned Basel architects Herzog & de Meuron that has redefined Messeplatz and got raving reviews from many visitors. The new building housed the Unlimited, Statements and Magazine sectors, along with the auditorium used for the Conversations and Salon panels.
The highly celebrated German artist Thomas Schütte inaugurated Conversations with Massimiliano Gioni, Curator of the 55th Venice Biennial.
The solo artist presentations in Statements again offered visitors and collectors a prime opportunity to discover the work of emerging artists from 24 galleries, 13 of which were exhibiting at Art Basel for the first time. The Baloise Art Prize was this year awarded to Jenni Tischer (Krobath) from Germany and Kemang Wa Lehulere from South Africa(Stevenson).
Galleries exhibiting in the Feature sector presented precise curatorial projects, showing both historical and contemporary work. This year's edition saw 24 galleries from 16 countries within the sector, the highest number of galleries since Feature was introduced in 2010. Highlights included a presentation of Sonia Gomes works spanning two decades (Mendes Wood), a performance based work by Pablo Bronstein (Herald Street) and a presentation of historical works by the Japanese artist Tsuroko Yamazaki (Take Ninagawa).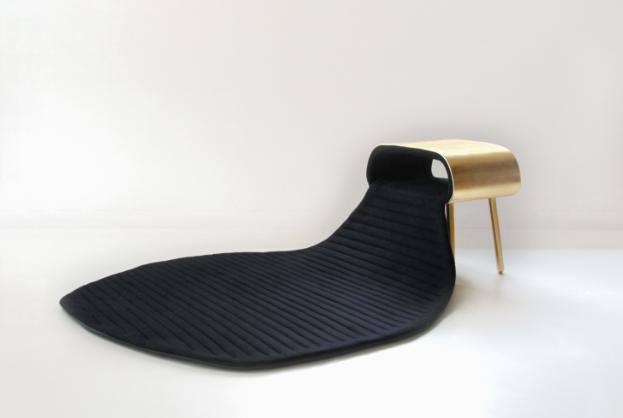 For its fourth year, the 2013 edition of Parcours moved into the Klingental neighborhood of Basel, one of the city's most culturally diverse and creatively active quarters. Curated for the first time by lorence erieux, irector of A hampagne-Ardenne, arcours featured high-caliber works by renowned international artists including arina Abramovi , Michael Craig-Martin, Jill Magid and Sterling Ruby.
The museum exhibitions in and around Basel were once again of a high standard, including: 'Max Ernst' (May 26 – September 8) and ' aurizio attelan: Kaputt'(June 8 – October 6) at ondation Beyeler; 'The icassos Are Here!' at Kunstmuseum Basel (March 17 – July 21); 'Steve McQueen' (March 16 – September 1) at the recently reopened Schaulager; 'Some End of Things' at the Museum für Gegenwartskunst (May 25 – September 5); 'Zilvinas Kempinas. Slow otion' at useum Tinguely (June 5 – September 22); and ' avilionesque', an exhibition of work by aulina Olowska at Kunsthalle Basel (June 13 – September 1).