SAIC Motor's Roewe Mobiliant designed for future urban ecological systems.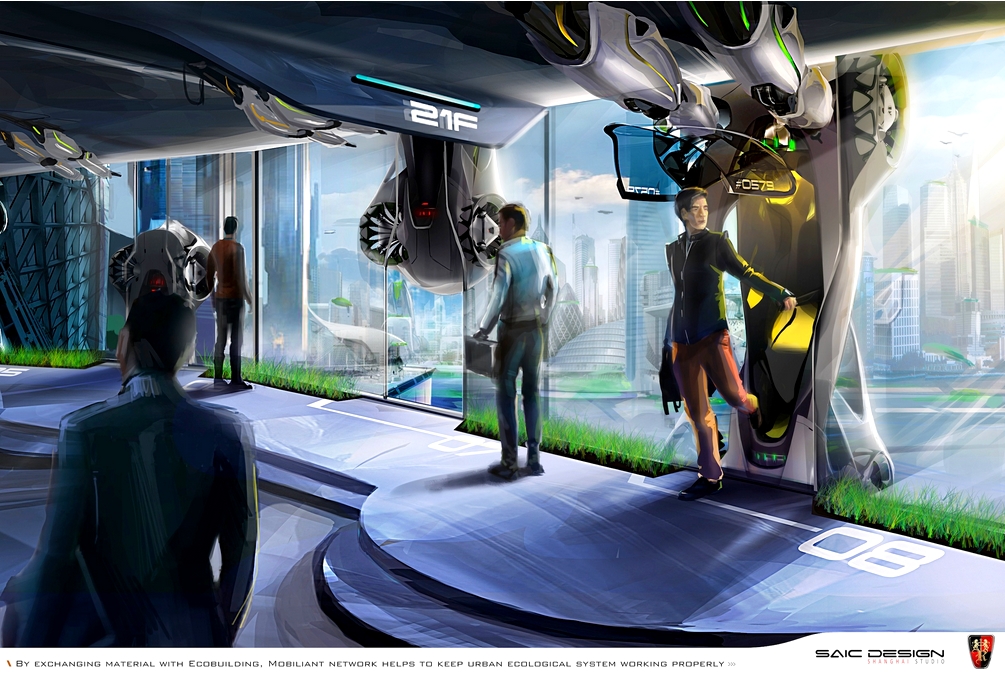 Chinese SAIC Motor and its Mobiliant single-seat vehicle beat out eight world-renowned auto design studios for the prestigious 10th LA Auto Show Design Challenge honor, with its innovative public transit solution aimed at alleviating urban problems such as air pollution and traffic congestion. From self-sustaining silk worms to long-forgotten waterways, the entries created fierce competition and long deliberation by the judges. Other auto design studios who participated in the LA Auto Show's 2013 Design Challenge represented brands BMW, MINI, Changfeng, JAC Motors, Mazda, Qoros, Subaru and Toyota.
Inspired by a simple ant's distinctive body structure and the mutually beneficial relationship between ants and trumpet trees, SAIC Motors designed Roewe "Mobiliant." Mobiliant is a single-seat vehicle for urban public transit, which helps improve both transportation and operation efficiency for future urban ecological systems.
Though the competition was extremely close, the judges unanimously agreed that it was Mobiliant's focus on the concept of mutualism that set it apart. The system was based upon the balance and harmony found in nature when two organisms of different species exist in a mutually beneficial relationship. The judges also agreed that the Mobiliant concept was optimistic, beautiful and best answered the competition criteria by mimicking a truly sustainable solution that resembled an ancient system that has worked for millions of years.
Themed "Biomimicry & Mobility 2025 – Nature's Answer to Human Challenges," the competitors focused on mobility solutions for a variety of transportation issues, such as congestion, pollution, safety and sustainability, with the design inspiration coming from Mother Nature.
"The inspiration for the creative team comes directly from our surrounding environment," said Anthony Williams- Kenny, Global Design Director at SAIC Motor. "The rapid and dramatic growth of the world's large conurbations inspires our designers to consider the requirements of personal mobility systems – to focus on the environmental factors related to automotive use such as the need to continue to reduce vehicle emissions, making each journey more efficient through the development of appealing, high value, personal transport."