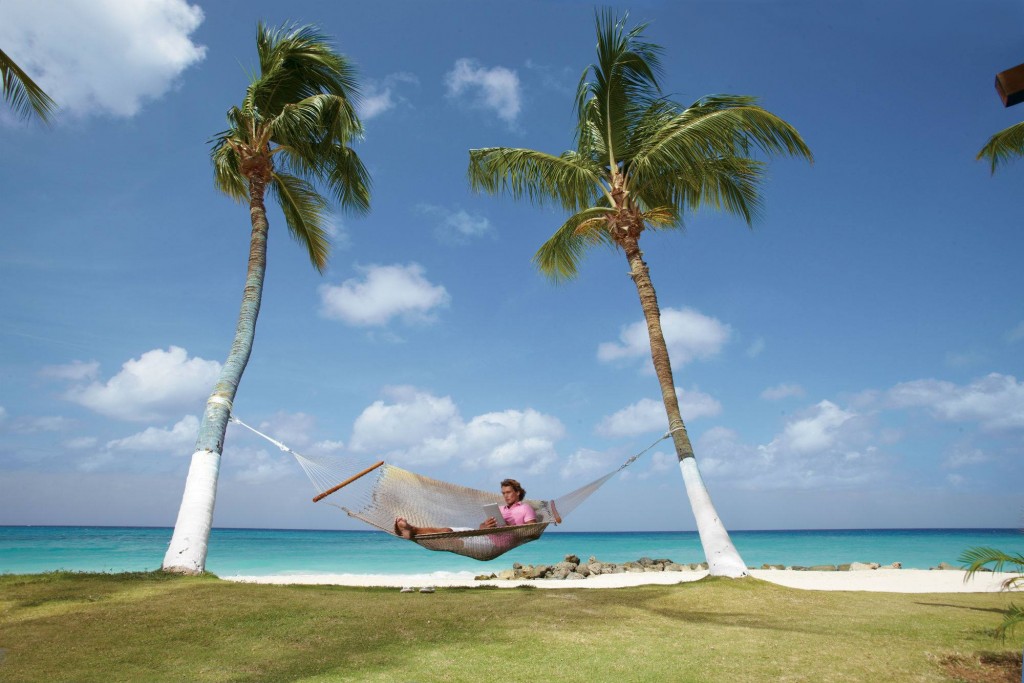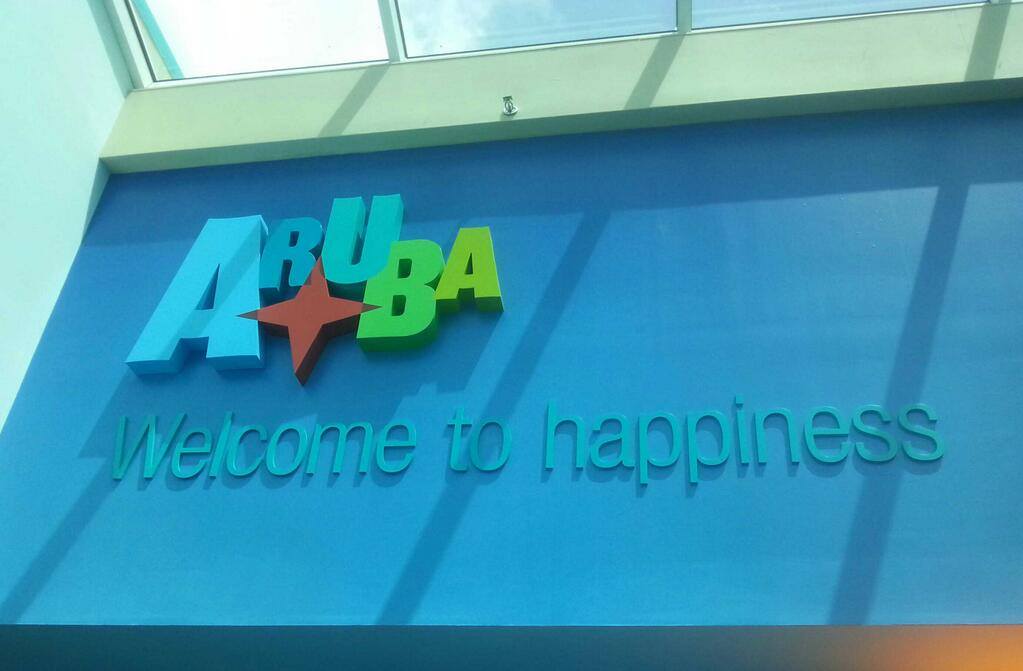 Celebrated for its 82-degree, year-round temperature, refreshing east trade winds, diverse land and sea activities, authentic and flavor-rich island cuisine and, of course, world-famous sun-kissed sandy beaches, Aruba attracts happy pairs looking for it all—a dreamy paradise retreat, romantic destination wedding or unforgettable honeymoon.
As one of the most revisited destinations in the Caribbean, Aruba appeals to relaxation seekers, sun worshipers, adventure junkies, culinary lovers and everyone in between. Couples explore their wild sides by off-roading on an exciting ATV or Jeep safari tour through the rugged and wild Arikok National Park; plunging headfirst into Conchi, the natural pool; SNUBA diving with the exotic marine life or venturing through the ancient Ayo Rock Formations and Guadirikiri Caves. As the sun begins to set, lovers enjoy a romantic catamaran sail or dinner at one of the famous local restaurants floating above the turquoise waters. Partners looking to party Carnival-style dance down the streets of San Nicolas and enjoy live entertainment and local cuisine at the weekly Carubbian festival, or test their luck at one of the many high-stakes casinos.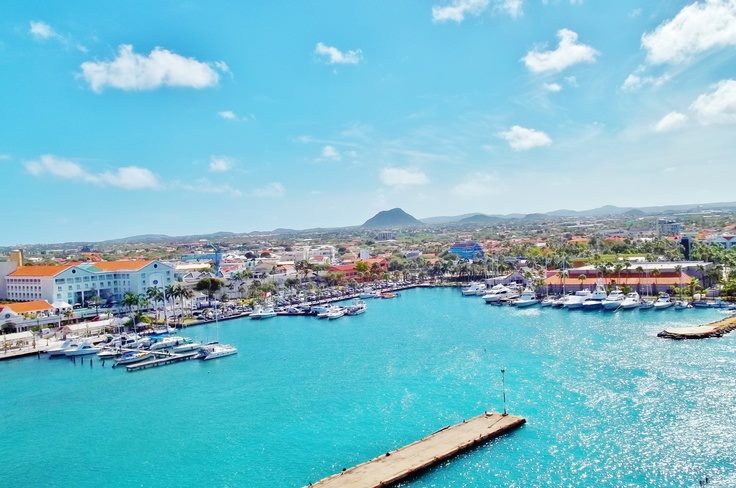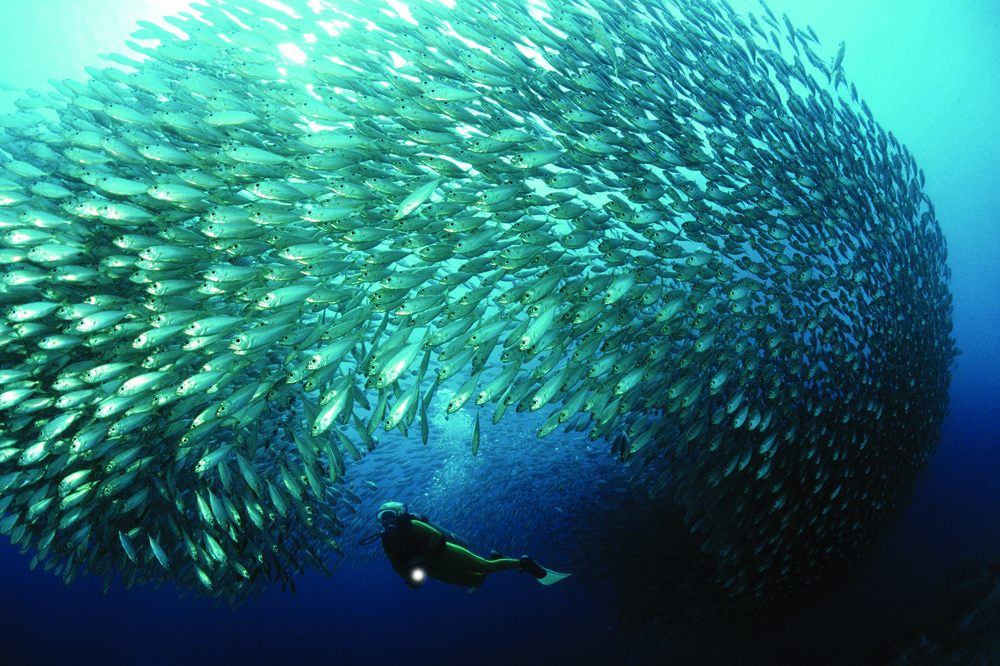 For couples looking to say "I do" on the One happy island, Aruba offers a diverse array of options for every aspect of the wedding, from a toes-in-the-sand ceremony on the beach to an off-road mountain biking bachelor party and golf course hilltop reception. Accommodation options include all-inclusive resorts, boutique hotels in charming Eagle Beach, high-rise branded hotels in Palm Beach or a cosmopolitan city hotel in Oranjestad.
Aruba's signature landscapes provide the perfect backdrop for any wedding. While most opt for a barefoot-on-the-beach ceremony, lovebirds can go beyond the beaten path to discover the island's hidden gems including secluded coves, natural bridges, hilltop panoramas and jagged rock formations.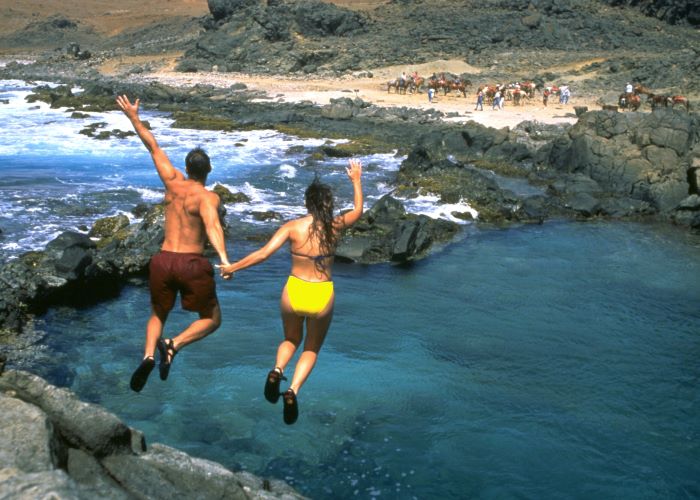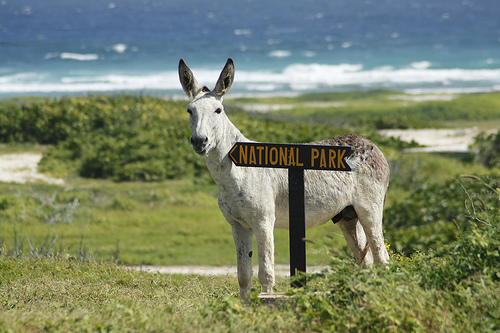 If a destination wedding isn't on the books, escape to Aruba for the "One Happy Honeymoon" experience. The Aruba Tourism Authority has partnered with resorts, hotels, restaurants and outfitters all over the island to offer specials for honeymooners, including room upgrades, champagne, massages, dinners and more. To participate, couples just need to let their hotel know upon booking that their stay will be for a honeymoon.
For a relaxing and romantic afternoon, couples indulge themselves in a treatment at one of Aruba's many spas. Recognized as having the world's finest aloe since 1890, Aruba boasts a number of products and rejuvenating treatments that boost the health and wellness of visitors and locals alike.