Five-star containers: luxury boutique hotel from shipping containers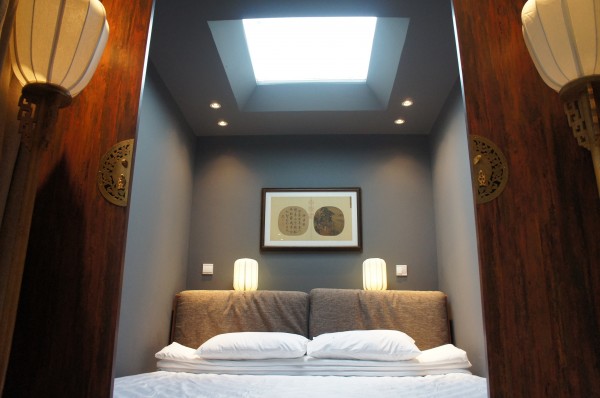 3.2 million shipping containers China imported last year were transformed by Tonghe Shanzi Landscape Design studio into a 5-star 5,000 square meters boutique hotel with 21 guestrooms called Xiang Xiang Xiang Pray House.
The Chinese container hotel stands within the compound of City God Temple, one of the most important places in northern China that regularly hosts large religious ceremonies.
Fitted out with a traditional Chinese decoration,  the Xiang Xiang Xiang Pray House boutique hotel has an incense theme and amenities like free incense, sachets and a burner. Other main facilities are a lobby, a restaurant, and function rooms where guests can watch tea ceremonies and traditional Chinese musical shows.