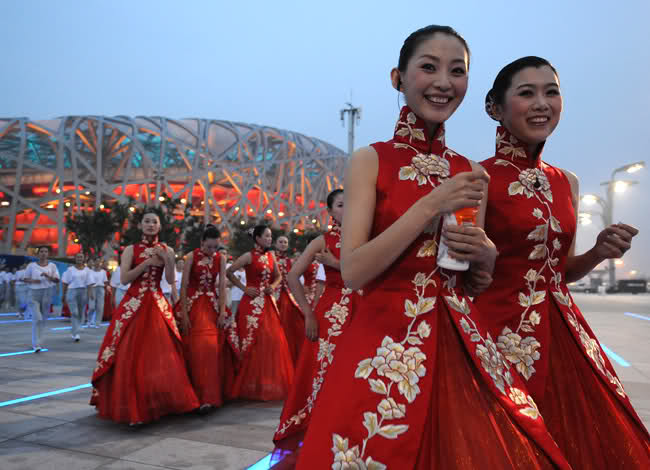 ---
This article titled "China's economy: hard landing or welcome rebalancing?" was written by Heather Stewart, for The Guardian on Monday 13th April 2015 16.55 UTC
The worse-than-expected trade data from China on Monday was the latest evidence of the struggle Beijing faces in achieving a soft landing for the world's second-largest economy.
Before the Great Crash of 2008, China's role as the world's manufacturing powerhouse, shipping cut-price goods from shoes to smartphones out across the world, seemed like the economic equivalent of alchemy: turning the sweat and toil of hundreds of millions of workers into gold.
But seven years later, with eurozone policymakers resorting to quantitative easing to kickstart demand, and US interest rates still at zero, being saddled with a growth model that relies on selling cheap products to the west no longer looks like such a winning strategy.
Global trade growth remains well below the levels that pre-crisis trends would have predicted.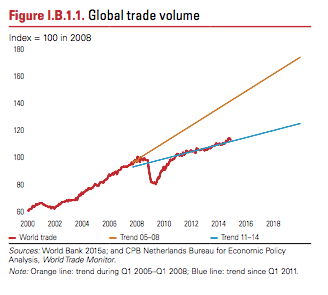 Beijing has made clear that after initially cushioning the slowdown with a massive fiscal stimulus, it is now aiming to engineer a shift to a more sustainable growth model, from a dependence on investment and exports towards consumption.
On that basis, the sharp decline in exports is to be welcomed as a sign that the rebalancing is working.
But some analysts believe it is the latest sign that something is badly amiss. Erik Britton, of City consultancy Fathom, says its analysis, based on rail freight, electricity production and bank lending, suggests growth is running at closer to 3% than the 7% or so suggested by official GDP data. "China is in a hard landing now," he says. "They have faced a situation where their previous growth model is not working."
He points out that house prices are declining at 6% a year, compared with double digit growth a year ago — similar to the kind of reversal that plunged the US into the sub-prime mortgage crisis. Furthermore, banks are saddled with non-performing loans and industries are struggling to tackle overcapacity.
He believes China will eventually have to accept a drastic depreciation in the renminbi, of perhaps 25%, in order to regain competitiveness and prevent a crash.
There is a more reassuring scenario, offered by the World Bank, in its twice-yearly East Asia and Pacific Economic Update, published on Monday.
China is slowing, the World Bank confirmed; but it believes growth will drift downwards, from 7.4% in 2014 to 7.1% this year. It does spell out the risks of what it calls "a disorderly unwinding of real and financial vulnerabilities". But it insists that Beijing has "ample fiscal space" – in other words, plenty of money, not least .9tn (£2.7tn) of foreign exchange reserves – to spend its way out of trouble, and "bail out debtors". Some of that cash-pile may have to be used.
guardian.co.uk © Guardian News & Media Limited 2010
Published via the Guardian News Feed plugin for WordPress.