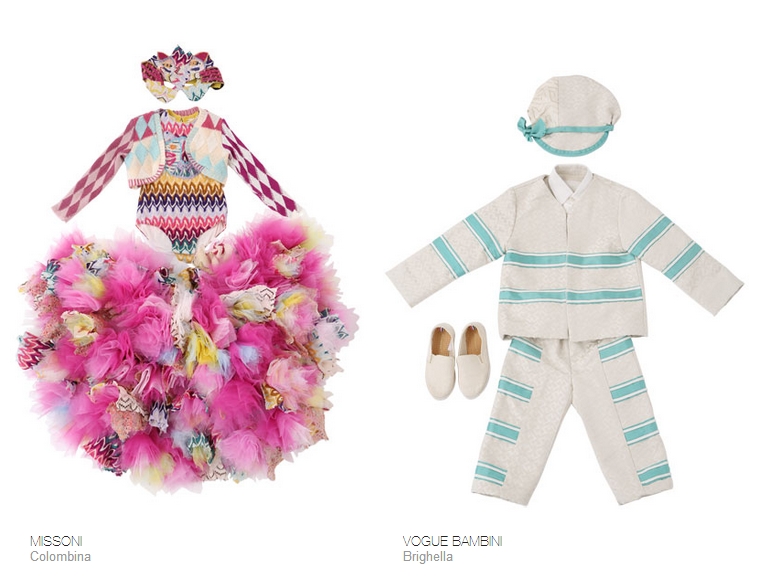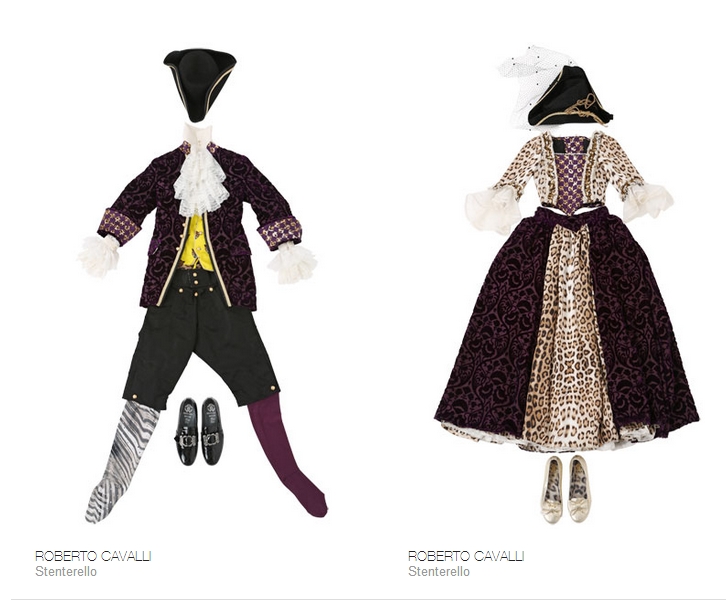 The Venetian carnival tradition (the annual Carnevale di Venezia) is most famous for its distinctive masks. The first documented sources mentioning the use of masks in Venice can be found as far back as the 13th century Five of the top names in fashion have interpreted the traditional masks of the Carnevale Italiane in a collection of one-of-a-kind children's costumes. Carnevale Italiano charity project was headed by designer and socialite Alessandro Enriquez. As a result, Giorgio Armani designed a Pierrot costume, Dolce & Gabbana gave birth to Pulcinella character, Roberto Cavalli created a little Stenterello, Missoni came with a version of Colombina, and Brighella has been reinterpreted by Vogue Bambini.
Each design is suitable for children and is set for auction on eBay in January and February 2014.
Proceeds will be donated to OrphanAid, the organization for which Margherita Missoni is president. OrphanAid works to prevent child abandonment, one of the most serious threats in Africa.
Today, approximately 3 million visitors come to Venice every year for Carnival. One of the most important events is the contest for la maschera più bella ("the most beautiful mask") placed at the last weekend of the Carnival and juried by a panel of international costume and fashion designers. Follow the auction on LuisaViaRoma.