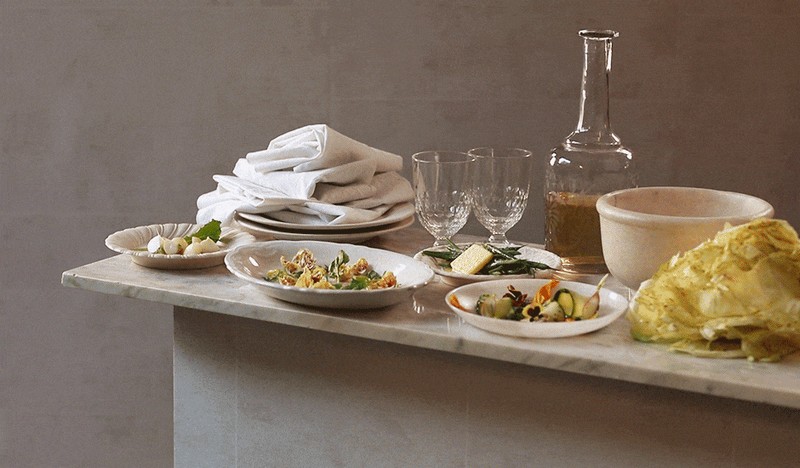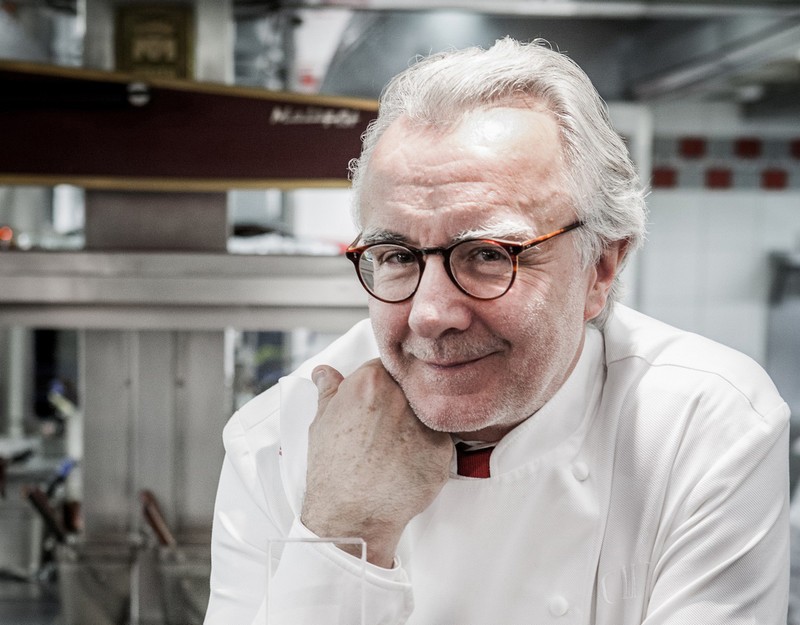 ---
This article titled "Chateau shuffle-off: Alain Ducasse's final meal" was written by Dale Berning Sawa, for The Guardian on Friday 29th January 2016 08.00 UTC
I first went to Versailles when I was about 18, in the mid-1970s. At that age, you don't really understand what it takes to create a place as extraordinary as that. Still, it must have made some lasting impression on me because now, 40 years later, I've been invited to open a cafe in the left wing. Everything will be as it was – the parquet floors and the woodwork are being faithfully and painstakingly restored, an exact reproduction of the excellence of that era. For the menu, we're working with the head of restoration – she has a lot to say – and there's still a lot to do.
This is where I'd have my last meal. The last time I was there I discovered a fromagerie that had been part of the queen's farm and has just been restored. It is exquisite: a small room, quite plain, but this is Versailles, so it's a very particular kind of plainness! It has a marble table, small marble fountains that brought water and coolness to the room, and a view over the lake – I saw a bunch of goslings learning to fly. It's very secluded; a place of dreams, serene and restrained. Une juste opulence.
I was born on a farm, so there would be a beautiful symmetry in finishing on one. The Versailles farm is about 1,000 hectares of wonderfully fecund land. It has been left fallow, and preserved for centuries. The flavours, the colours we obtain there are extraordinary: a range of perfect greens.
I'd want it to be late spring/early summer, when nature is at its most generous. I'd only want vegetables: a flurry of greens and whites, radishes, turnips, petit pois, broad beans. The height of luxury is a flowering petit pois, as it is something that cannot travel and lives only a few hours. We'd be in the garden, so we'd be able to taste them. The first green beans with their flowers, too; it is such a privilege to be able to taste this fleeting beauty. A young green lettuce, with the juices still white, is something magnificent, cooked or fresh. If cooked, it must be just right: the right temperature, the right seasoning.
The temperature of what you eat should always be natural. There's no point in eating something cooked too hot or something raw too cold. Raw courgettes with their flowers, à la croque au sel, with fleur de sel from Noirmoutier, still wet – not the dried stuff you get in supermarkets.
To drink, I'd want a Condrieu from Château-Grillet – it's seductive, perfectly precise, delicious and beautiful in colour. I like to be seduced by a wine.
And I would want the simplest table setting. The marble table in the fromagerie has seen a lot; it isn't worn, but it is covered in an age-old patina – not something you would want to dress. I'd have birdsong and other natural sounds: the window would be open. The room would be lit with late-morning sun. It would have rained the night before, so the landscape would still be glistening – nature that has absolutely everything it needs, one of those perfect moments you sometimes get in the spring.
guardian.co.uk © Guardian News & Media Limited 2010
Published via the Guardian News Feed plugin for WordPress.