Limited-Edition Château Fombrauge in an original Stradivarius case from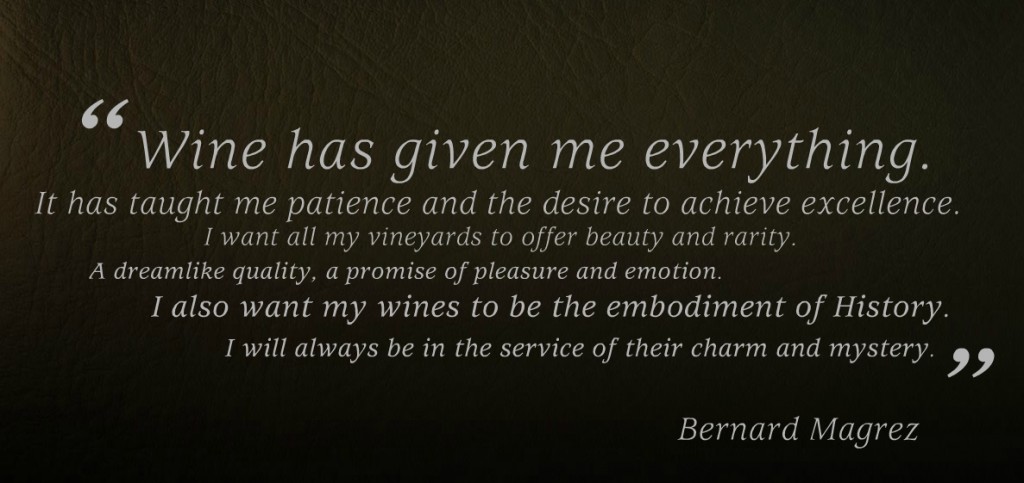 Billionaire and French wine magnate Bernard Magrez (born 1936), French Château Fombrauge estate's owner, has transformed his love for art, violins and Stradivarius into a limited edition Château Fombrauge 2008 magnum nestled in an original Stradivarius case.
The exclusive edition, limited to five cases dating from the late 18th century, celebrates Bordeaux estate Château Fombrauge's new status as a Saint-Émilion grand cru classé and is due to the fact that Magrez owns a Stradivarius violin. The estate hosts violinists as artists in residence, providing them with the opportunity to play the "Château Fombrauge" Stradivarius.
"Wine has given me everything. It has taught me patience and the desire to achieve excellence. I want all my vineyards to offer beauty and rarity. A dreamlike quality, a promise of pleasure and emotion. I also want my wines to be the embodiment of History. I will always be in the service of their charm and mystery," explains Bernard Magrez.
According to Château Fombrauge, the cases have been adapted to provide a perfect fit for the magnum bottles, the existing gold details receiving an extra layer of 23-carat gold. Another marketing gimmick: the vintage red velvet was repurposed from costumes used for the Venice.
The five numbered cases will sell for €9,900 each on location at the Château Fombrauge.
Bernard Magrez, who describes himself as "a composer of rare wines" owns Bordeaux wine estates, including Château La Tour Carnet, Château Pape Clément and Château Romer, but also a large number of wine producing properties in other French wine regions and other countries, including Spain, Chile, Argentina and California.