The Noble M600 delivers the ultimate driver reward with a rush of adrenaline.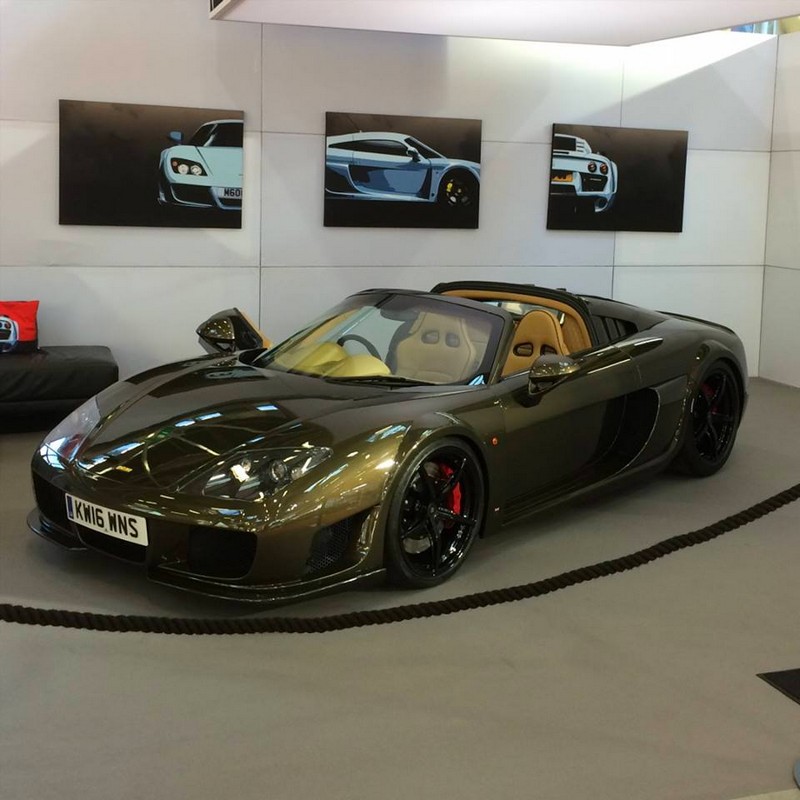 This is another high-end car hand built in England, bespoke and built to your exacting individual requirements by a small team of craftsmen in. The carbon bodied M600 by Noble Automotive boasts an impressive power to weight ratio of 542bhp per tonne, but, as the manufacturer says, "that is only
half the story, the rest is the stuff of legend…"
According to Noble's team, the M600 does not compete or align itself with any other currently available super car. Super light and with incredible power. Put simply, the Noble M600 is for those who love to drive.
"We believe that many super car manufacturers place too much emphasis on driver assistance, which, in our view, negates driver reward. Rather than rely on electronic assistance our back to basics approach concentrates on the more analogue qualities of design. By utilising a principle of pure
engineering integrity from the chassis up we ensure that the driving experience is an honest reflection of the drivers skill, putting you, the driver, back in control," said the automotive manufacturer at Leicester, United Kingdom.
For those wishing for something even more rare and individual Noble Automotive offers the M600 CarbonSport, featuring visible carbon weave which can be either lacquered natural weave or colour tinted.
The M600 is primarily designed for speed and handling however this is not at the expense of either comfort or practicality.
The cabin features a traditional bespoke British hand built finish, with your choice of leather, suede or Alcantara. Contrast or matching twin needle stitching. Exposed carbon centre console, door cards and gear knob, hand turned knobs and bezels and fine quality wool carpets bound to the edge with leather.
The seats, designed and created exclusively for the M600, are of lightweight carbon fibre composite construction which can be bespoke upholstered to individual requirements. Seat backs can be natural exposed carbon or painted to match the exterior. Seat panels can be of any combination or colour.