DeLeón Tequila unveils exclusive new reserve: Leóna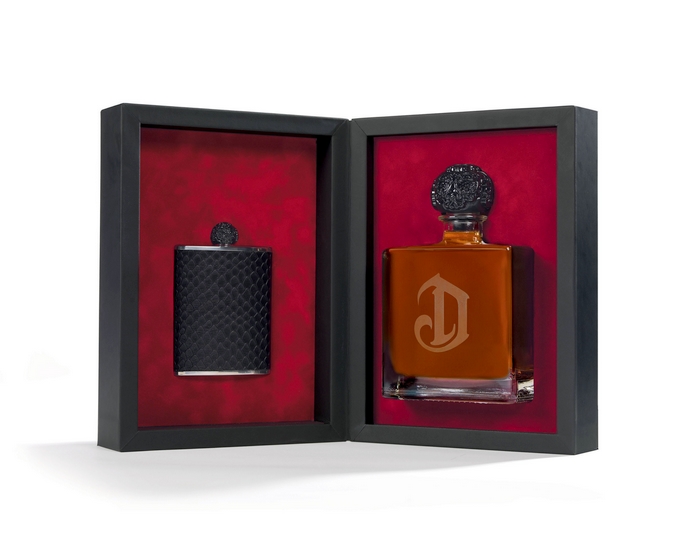 On the last day of civilization according to the Mayan calendar, DeLeón Tequila, world-renowned for its 'luxury with an edge' persona and certifiably the purest tequila on record, introduces its reserve – Leóna, "the crown jewel of the DeLeón Tequila portfolio."
This reserve is made from 100% pure blue weber agave and utilizes the purest water in Mexico, drawing from DeLeón's three natural spring wells. The tequila is distilled in the white glove facility of the DeLeón fabrica, then aged 34 months in Sauternes wine barrels.
"As the creator of DeLeón, I take pride in each and every step of design, branding and most importantly, the flavor profiles," said Brent Hocking, Founder and CEO of DeLeón Tequila. "I also blend and age all DeLeón products personally. I believe once you taste the Leóna, you will understand why I call it 'The Reckoning'."
DeLeón Tequila recently opened the doors to its decadently designed Los Angeles showroom on Melrose Avenue. According to the house, the venue serves as an exclusive event space for parties hosted by Hollywood's elite, exclusive musical performances and private tequila tastings for high-profile guests.
DeLeón Tequila is produced at the highest point of any tequila in Purísima del Rincón, Guanajuato, Mexico. The town, named after the Immaculate Conception, literally translates to the "purest of the corner."
A new benchmark for tequila, DeLeón was awarded Best in Show Grand Champion at the World Beverage Competition two years in a row and named Grand Prize Winner in the Robb Report 2011 & 2012 "Best of the Best."
Presented in a limited edition black box with a python flask, Leóna retails for $825.00 (750 ML. 40% alcohol).