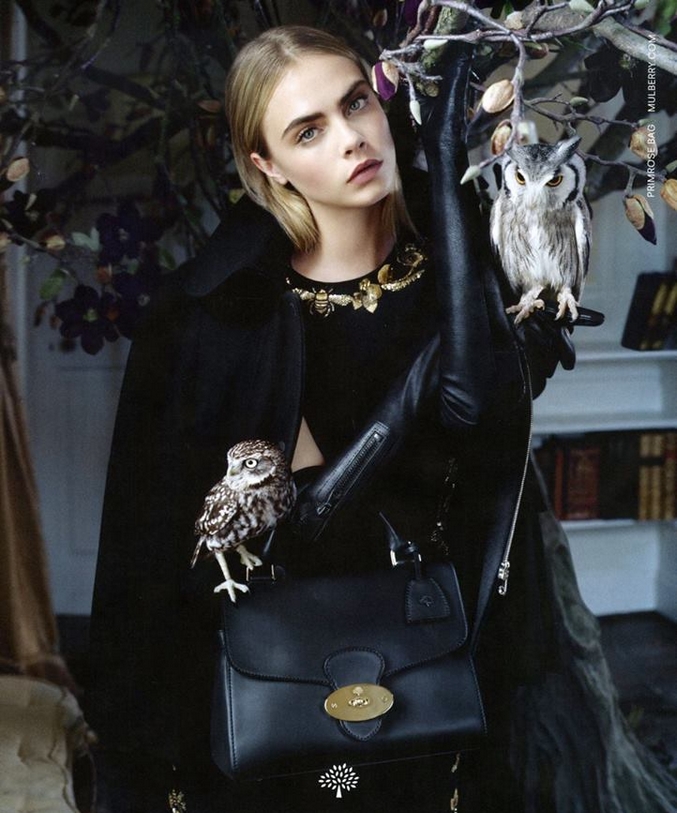 ---
This article titled "Cara Delevingne's 'quiet rebel' chic – stylewatch" was written by Morwenna Ferrier, for The Guardian on Wednesday 14th October 2015 05.36 UTC
If social media is to be believed, rebellion in fashion has gone mainstream. You're nobody unless your septum is pierced and you've something long and pithy from Brainyquotes tattooed down your spine in Garamond – see Rihanna, FKA twigs and all those bloggers you recently blocked on Instagram. All of which explains the rise of the "quiet rebel" – think minimal piercings on your tragus or lip, and something arty and tasteful tattooed on your sternum (which, according to Mashable, is the updated version of the so-called "tramp stamp"). You know, body markings only visible with a long-lens camera.
This week's starry Mademoiselle Privé party was a primer for quiet rebellion, then – black and red lips dominated the red carpet – and rebel Chanel-phile Cara Delevingne was a case in point. The model went back to basics (what she does best) in a little black dress, presumably Chanel, a biker jacket hooked nonchalantly over one shoulder and a silver lip ring.
The whole look was chic, goth lite – a mashup of AW15 Giles and Gareth Pugh's minimal piercings from the same season, all capped off by Delevingne's just-visible wrist and finger tattoos. It's all about having something subtle and non-committal like Cara's lip piercing, or even a nipple ring – see (or, rather, don't see) Mad Max's Abbey Lee Kershaw's, Bella Hadid's and Kendall Jenner's. See also Erin Wasson's dainty underarm tattoos and Victoria Beckham, who is currently quietening down her ink by getting the large Hebrew one on the nape of her neck removed.
In an apparent mark of social dissent, it's thought to be a reaction against the proliferation of images on sites such as Instagram and Pinterest – #septum currently throws up more than two million hits on Instagram alone. To millennials, you see, visible tattoos and piercings are disgustingly mass. Some corners of the internet are calling this covert look "the baby badass" – which is a bit gross, so we're sticking with quiet rebel.
guardian.co.uk © Guardian News & Media Limited 2010
Published via the Guardian News Feed plugin for WordPress.