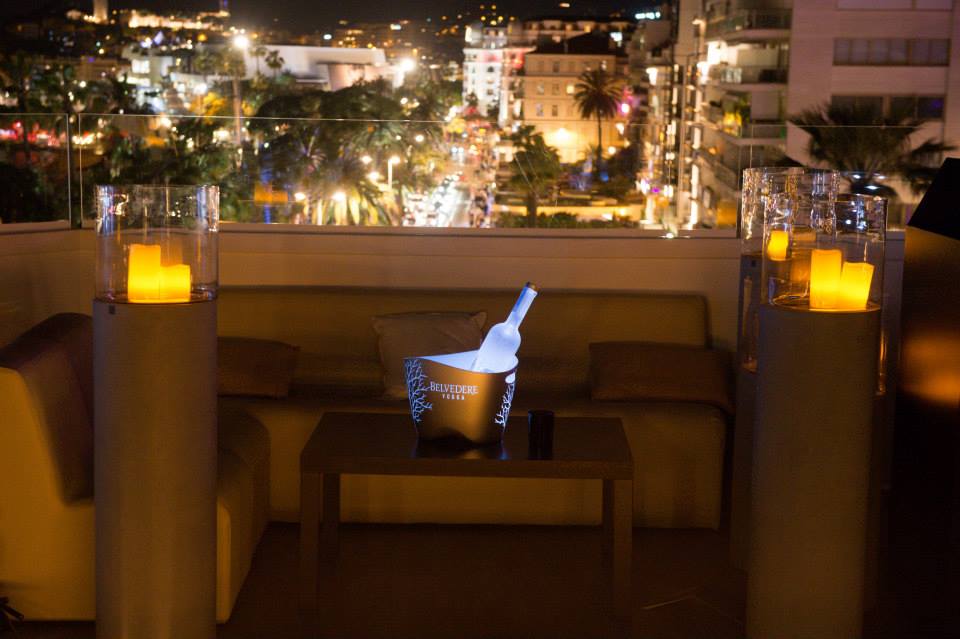 Belvedere, the LVMH group's premium vodka brand and the "world's first luxury vodka," launched its latest limited edition in Cannes and showcased some very special cocktail recipes to coincide with the Cannes Film Festival. The brand unveiled its new limited edition Silver Laser magnum and presented a menu of cocktails that celebrate North America at its pop-up venue for film festival attendees, La Chambre Noire.
The launch party for Belvedere's latest creation, Silver Laser, took place on the open-air terrace of Albane Cleret's exclusive club in Cannes. The silver mirror-effect bottle –available only in a magnum format (1.75 liters) – features a back-lit base which
lights up the iconic tree design. Following its special preview in Cannes, Silver Laser will go on sale in France and other countries.
At the "Pimp My Cocktail" event, Belvedere's mixologists reinvented classic Collins, sour and gimlet cocktails. They mixed cocktail stalwarts with emblematic American ingredients such as pickles, strawberry cupcakes, bacon and blueberry muffins.