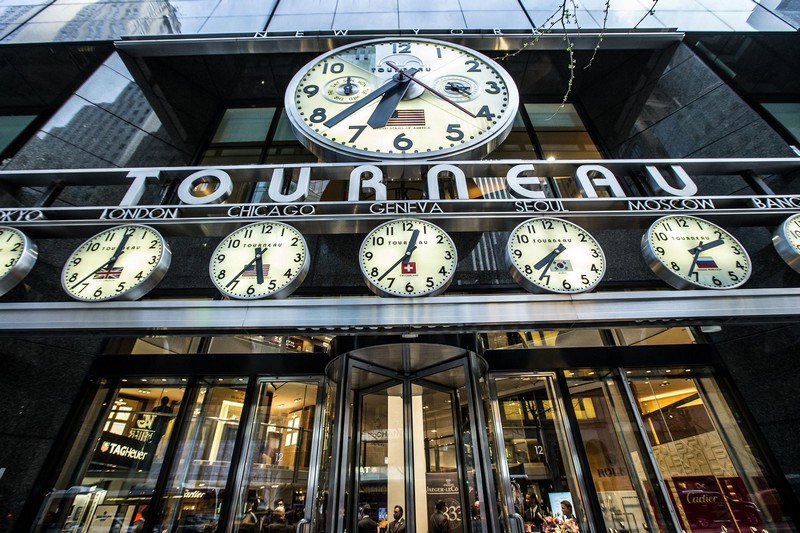 Bucherer, the leading European retailer for fine watches and jewelry, announced that it has acquired Tourneau, the largest U.S. based luxury watch retailer from an investor group led by Green Equity Investors IV, L.P. an affiliate of Leonard Green & Partners, L.P.
Established in 1900 and based in New York, NY, Tourneau is the largest luxury watch retailer in the U.S. with 28 retail locations across 10 states and a fully integrated e-commerce website. The Company is renowned for its extensive selection of new and Certified Pre-Owned watches.
The Bucherer retail brand is present in 33 exclusive locations in Europe, with 16 points of sale in Switzerland, 10 stores in Germany, 1 flagship boutique in Vienna, 1 boutique in Paris (the world's largest watch and jewelry store), 1 boutique in Copenhagen, and since 2017, 4 stores in London. The company is led in the third generation by Jörg G. Bucherer, and employs over 1,750 people. Today, the Bucherer headquarters is still located in Lucerne.
In addition to retail stores, Bucherer sets itself apart with its Carl F. Bucherer watch manufacturing brand and a separate jewelry line under the brand name Bucherer Fine Jewellery.
"With over a century of expertise as the preeminent purveyor of fine watches in the U.S., Tourneau provides an exciting opportunity for the Bucherer Group to establish a footprint and extend our offering of fine watches and jewelry to the United States," said Guido Zumbühl, CEO of the Bucherer Group. "With this acquisition, we will immediately introduce the Bucherer brand to millions of potential customers in one of the most important global watch and jewelry markets. This is also a great opportunity to firmly establish the Carl F. Bucherer brand in the US and introduce Bucherer Fine Jewellery into the North American market."
Zumbühl continued, "As a retail brand, we stand for the rich tradition of the Swiss quest for perfection, warm hospitality and constantly inspiring customers with fascinating brands and products. We will do everything to continue to provide our local and international customers the very best shopping experience both online and in our stores and are delighted that Tourneau's management will join our team to ensure both continuity and to help us drive the future success of Bucherer within the U.S."
Ira Melnitsky, Chief Executive Officer of Tourneau, commented, "Bucherer is a dream partner for Tourneau. A Swiss company with 130 years of history in the industry, Bucherer understands fine watches like few others, making them the ideal partner for Tourneau. As our  business continues to perform and grow, this is a natural next step for the Company. With the backing of one the world's leading watch retailers, Tourneau's customers, business partners and employees will benefit from Bucherer's expertise, innovation, unmatched product selection and services. I am extremely proud to be joining the Bucherer 'family' and look forward to an exciting future with our team."