Now is an extraordinary time to be an NSX enthusiast.  The second generation NSX reaching the aftermarket community. 2017 Acura NSX "Dream Project" by ScienceofSpeed debuted at the 2017 SEMA Show
"Dream Project", the second-generation NSX created by acclaimed NSX specialist, ScienceofSpeed, is debuting at 2017 SEMA auto show in Las Vegas, October 31-November 3. The modified Nouvelle Blue Pearl 2017 Acura NSX features a GT3-inspired carbon fiber aero kit, lightweight forged wheels, custom two-tone interior and subtle enhancements to the supercar's powertrain and suspension to further elevate performance of the electrified supercar.
Showcasing authentic performance enhancements for the second-generation NSX supercar, Acura has collaborated with ScienceofSpeed – established in 2001 – to create an aftermarket interpretation of the ultimate NSX.
The "Dream Project" Acura NSX features optimized engine performance through liquid injection intercooling and free- flowing high-performance downpipes and exhaust, resulting in a combined 610 horsepower (+37) and 507 lb.-ft. torque (+31). A more aggressive stance is achieved with the ScienceofSpeed lowering kit and wider Advan GT forged wheels. To make approaching difficult driveways and speed bumps easier, ScienceofSpeed integrated automatic sensing suspension technology from iLIFT which uses patented sensors to automatically raise the front axle of the NSX two-inches when obstacles are detected.
The Dream Project NSX features thoughtfully executed exterior and interior styling enhancements including a gloss black  roof in homage to the first-generation NSX, a more aggressive GT3 inspired aero kit and custom interior highlighted by Recaro racing seats.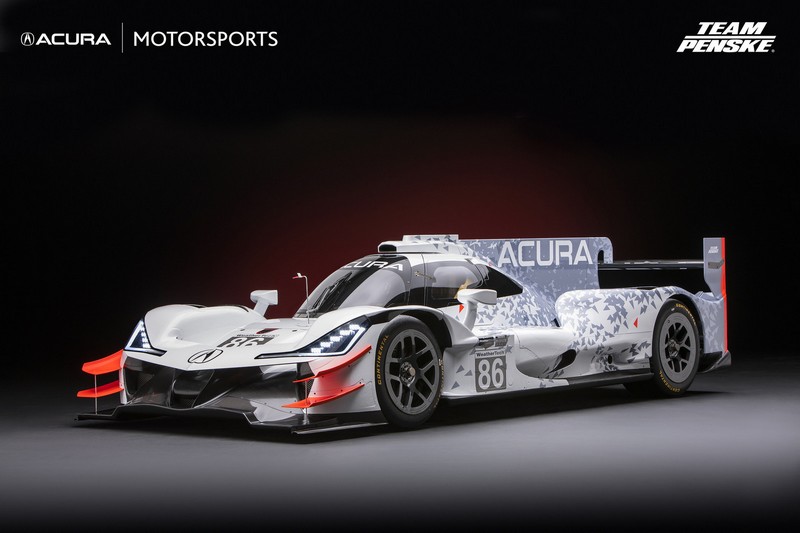 The depth and breadth of Acura Motorsports will be on display at this year's SEMA Show in Las Vegas, October 31- November 3.
The ARX-05 Daytona Prototype international (DPi), Acura's newest race car, was featured at 2017 2017 SEMA Show just months ahead of its competition debut at the Rolex 24 at Daytona in January 2018. The ARX-05 is joined by an exposed carbon fiber-bodied NSX GT3 race car and three podium-finishing Acura race cars fresh from this year's Pikes Peak International Hill Climb.
Acura ARX-05 Daytona Prototype
The ARX-05 marks the Acura brand's return to prototype racing along with legendary partner Team Penske, which will campaign two Daytona Prototypes in the IMSA WeatherTech SportsCar Championship next year. The Acura ARX-05 will make its competition debut in the Rolex 24 at Daytona in January 2018 with two teams of renowned and winning drivers including Juan Pablo Montoya, Helio Castoneves, Graham Rahal, Dane Cameron, Ricky Taylor and Simon Pagenaud.