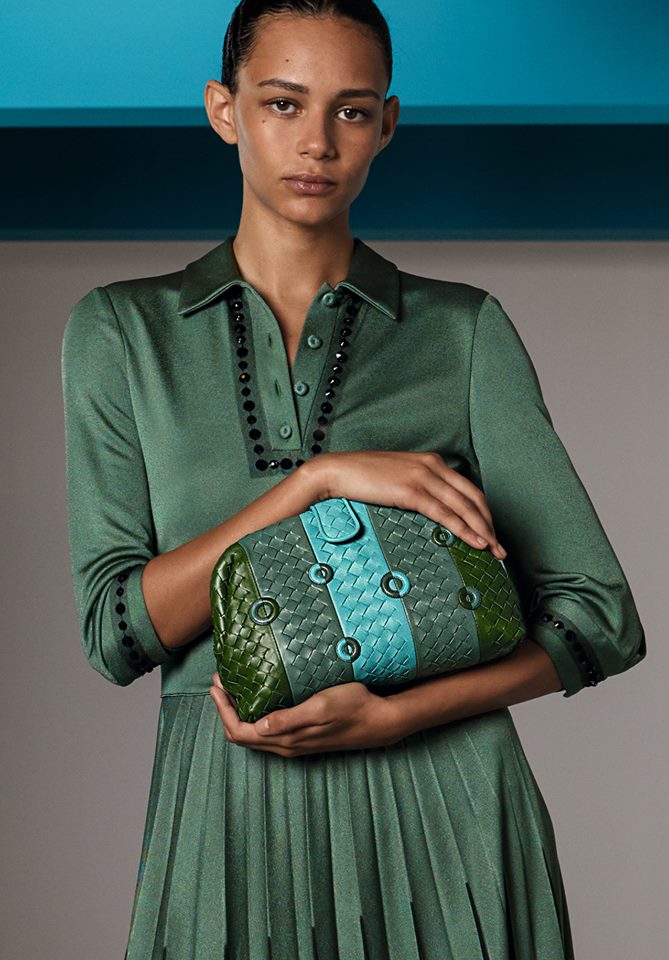 Bottega Veneta's classic bags get luxurious updates in the Cruise 2018 collection. The Lauren 1980 bag is new in striped intrecciato with Oculus embroidery. The City Knot now comes in decadent Barolo, while the Knot Clutch is fresh in Aqua as well as hand-painted elaphe, karung and ayers. A heritage in craft is realized in the contrast intrecciato of the Mini Montebello, while the Meadow Flower motif embodies the season's sprightly mood with its linear floral embroidery and pastel palette.
Bottega Veneta expanded its collection of iconic Knot bags with this enamel clutch. Inspired by a timeless design from the Bottega Veneta archives, it's impeccably embossed and hand-painted with a geometric motif that recalls the house's intrecciato workmanship. Finished with tonal ayers trims and signature brunito-tone fastening.
An instant classic, the Knot Clutch has an elegant, linear design and a distinctive twist-lock fastening. Crafted from matt nappa leather and trimmed with intrecciato goatskin, this style is given a modern twist by the graduated tone-on-tone spheres—each one carefully hand-applied for a striking three-dimensional finish. Featuring two interior compartments, a zipped partition and a detachable chain and leather shoulder strap.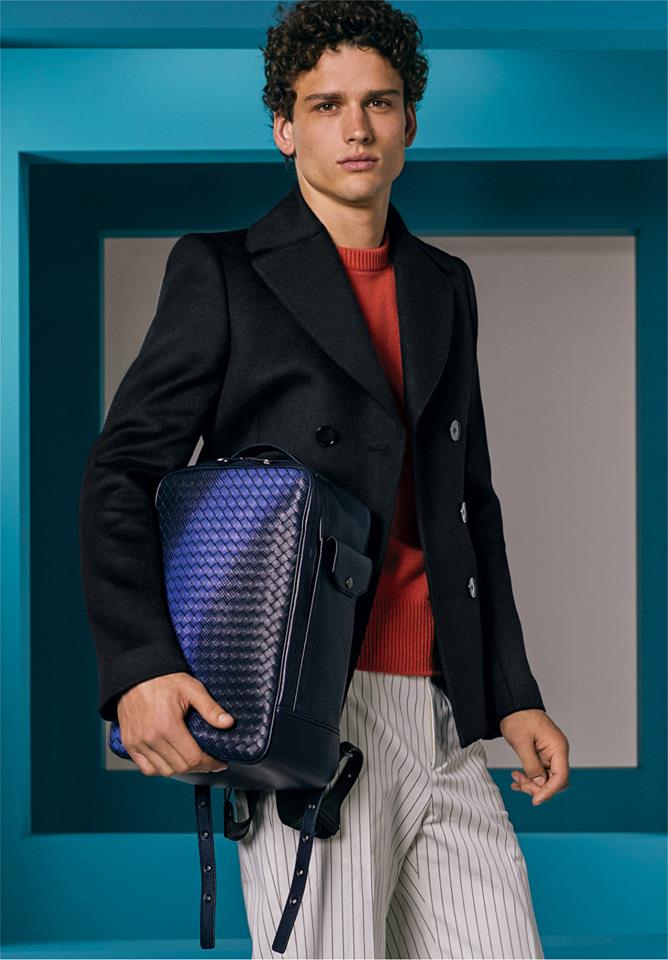 The backpacks, dossiers and totes of Bottega Veneta Cruise 2018 collection merge innovation with a utilitarian sensibility. Backpacks like the Nappa and Cervo styles feature adjustable straps and padded internal pockets, while the classic Brick has a roomy interior and
snap side pockets. The Brick also features two exciting new workmanships: Grid, a black threaded embroidery which echoes our iconic
intrecciato; and Galaxy, a serigraph print that recalls spiraling stars.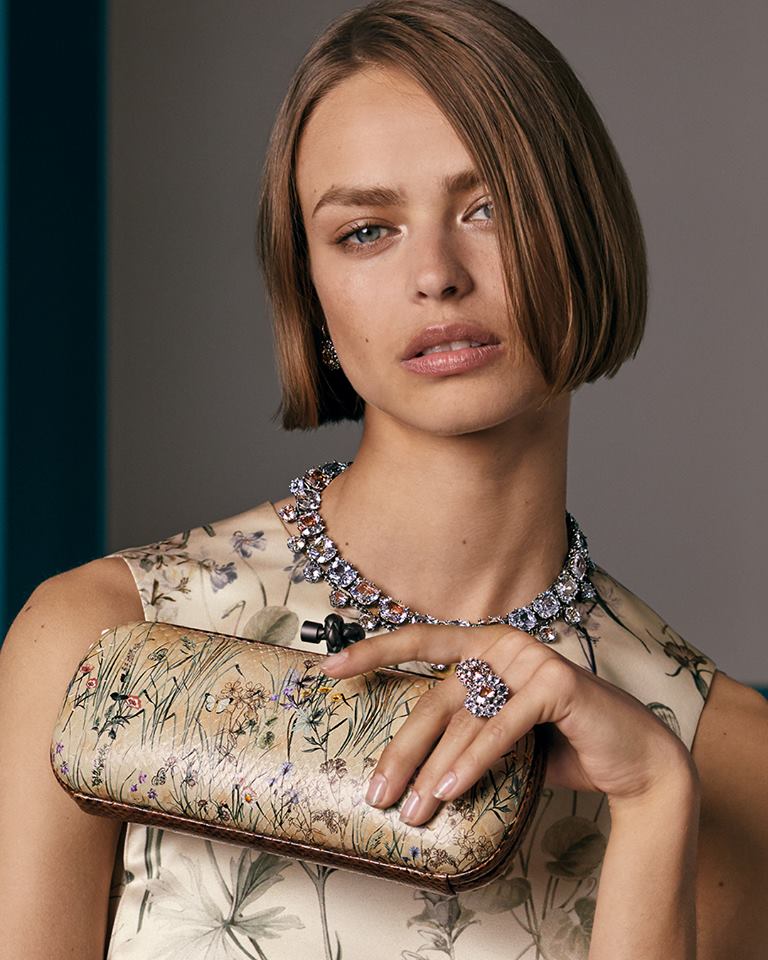 Undoubtedly, the masterpiece of the women's Bottega Veneta Cruise 2018 collection, the botanical print pieces are inspired by 15th century German artist Albrecht Dürer. The print is meant to evoke wildflowers painted on parchment. The floral print is exquisite yet utterly subtle, thanks to the kaleidoscope of shades and the craftsmanship that went into creating it.
"It's a very tricky process since there are so many colors of shading within each flower," says creative director Tomas Maier. "Normally, you have two to eight, but these prints often contain over 30." The print was used in a number of luxuriously textured pieces—from a slim cashmere cardigan to tech duchesse dresses, and even a snakeskin Knot minaudière and elegantly retro snakeskin Mary Janes.