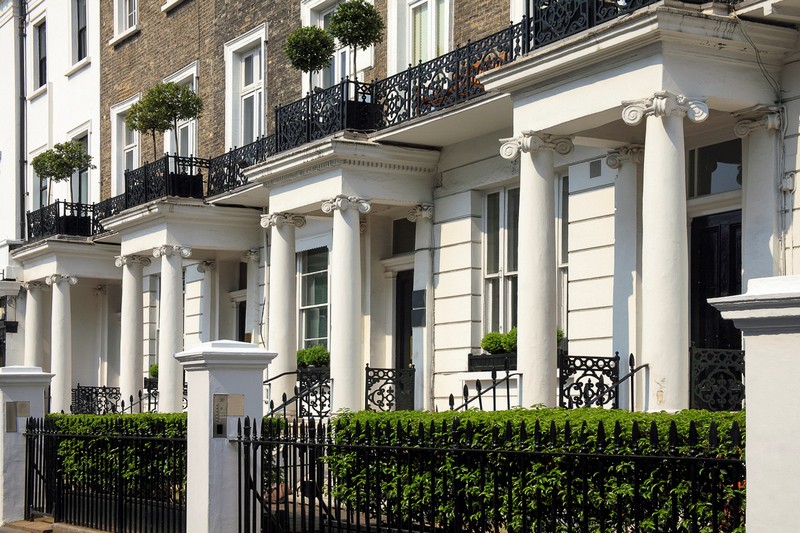 ---
This article titled "Britain's super-rich cash in on low interest rates with £1m mortgages" was written by Patrick Collinson, for The Guardian on Friday 2nd October 2015 14.22 UTC
Britain's property bubble has created a new phenomenon: the rise of the £1m mortgage.
Figures obtained by the Guardian reveal how in the last year the number of £1m-plus mortgages granted by the major mortgage lenders has jumped by nearly a fifth, while one in 14 borrowers now have mortgages of more than £500,000.
Nationwide building society disclosed that it has 269 customers who have taken out mortgages of more than £1m, compared with 167 this time last year. NatWest, owned by Royal Bank of Scotland, said it granted 233 mortgages of more than £1m in 2014, and so far this year has issued another 207. It expects to finish 2015 with lending in this bracket up by 18%.
Financial regulators require the super-rich to go through the same affordability checks demanded of more humble first-time buyers before they are granted a loan – with some unusual results. Ray Boulger of mortgage brokers John Charcol said: "We were going through the expenditure section with one such client and we asked how much his travelling expenses were. He said: 'I don't know. I have a plane.'"
The supersize loans taken to buy trophy properties in central London tend to come from private banks rather than familiar high street names. Land Registry data shows that of the 100 most expensive properties sold in the UK last year, UBS of Switzerland lent against 10 of them, worth £173m in total. HSBC, Credit Suisse, Barclays, Coutts and JP Morgan were the next biggest lenders.
While average earners have, since the financial crisis, been forced to take out repayment mortgages, the wealthy tend to be offered lower-cost, interest-only deals, with privately negotiated rates.
Why would the very wealthy require a mortgage? Brokers say that with rates so low, and with the loans interest-only, the rich prefer to borrow against their homes and use the cash to buy alternative assets such as yachts or investments in hedge funds.
The supersize mortgage market splits into two: the international elite using private banks and buying in Kensington and Chelsea; and more domestic British buyers in the £1m-£3m market who use the conventional high street banks and buy in south-west London, Surrey and Cheshire. Currently the elite market is slow, said Boulger, but in the £1m to £2m bracket it is still buzzing.
Behind the jumbo-sized loans lie jumbo-sized incomes. Halifax said that the average income of customers with £1m mortgages is £389,000 a year, while the typical applicant is (according to specialist mortgage brokers) a banker or a footballer.
"We have seen some eye-watering payslips over the past few months, as well as large bonus payments or exceptional sets of accounts which have been used to prove income and affordability," said Andrew Montlake of the mortgage brokers Coreco. "We are seeing a return of high street lenders into the £1m plus arena, eager to bolster their lending levels. Many lenders are comfortable again and returning to the £1m to £2m lending market."
SPF Private Clients, a brokerage spun out of the upmarket estate agency Savills, said business was booming. "We do lots of mortgages above £1m, and are up 63% year on year. Borrowers tend to work in financial services, the legal profession, hedge funds, private equity, or are professional sportsmen," said the company's chief executive, Mark Harris, adding that footballers featured prominently among the sports clients.
The vast majority of £1m-plus mortgages are against properties in London – accounting for just under eight out of 10 mortgages – with another 13% in the home counties and the south-east, and the rest spread around the UK.
Nationwide said its £1m loan hotspot is Richmond upon Thames, while Charcol said that outside central London its biggest loan clients are in Weybridge, Surrey, and Altrincham in Cheshire. There were 4,259 sales of properties above £1m in London in the first half of 2014, compared with just seven in Wales.
The Council of Mortgage Lenders said its members handed out 1,200 £1m-plus loans in 2013, rising to 1,400 in 2014, but that figure does not include many of the private banks that dominate the high-net-worth market.
But it is not just the rich taking out jumbo-sized loans, with many individuals faced with little choice but to maximise their borrowing to afford a home. The Building Societies Association said that in 2008 just 3% of mortgages in the UK were above £500,000 in size, but this has since more than doubled to 7% today.
To the elite of high earners, £1m mortgages have become more affordable as interest rates have fallen to historically low levels. Repayments on a £1m loan start at about £5,000 per month – equal to three times the monthly take-home pay for the average full-time worker. However, if the Bank of England base rate rises from 0.5% to 3%, as indicated by the Bank's governor in July, a £1m loan will cost the borrower upwards of £7,000 a month.
Those taking out a £1m mortgage will also find that even such huge financial firepower doesn't get them far in the London property market. There are currently 765 one-bedroom flats for sale in Londonover £1m, according to Rightmove, with one flat priced at £8.5m. The once riot-torn streets of 1980s Brixton now boast two-bedroom homes with asking prices above £2m.
"Most of the high value properties tend to be in London. However, I have seen a shift in clients seeking to cash out of London and purchase much larger properties in the country," said Adrian Anderson of the Mayfair-based mortgage broker Anderson Harris.
"Values in London have grown a lot more than values outside of London over the past five years. A large country house can sometimes cost less than £500 per sq ft, [whereas] a house in Chelsea can cost £2,000 per sq ft, hence large houses outside of London may look good value comparatively. Some clients have explored selling their London family home and purchasing a large country property and a small flat in town."
guardian.co.uk © Guardian News & Media Limited 2010
Published via the Guardian News Feed plugin for WordPress.