The official watch of weightless flights.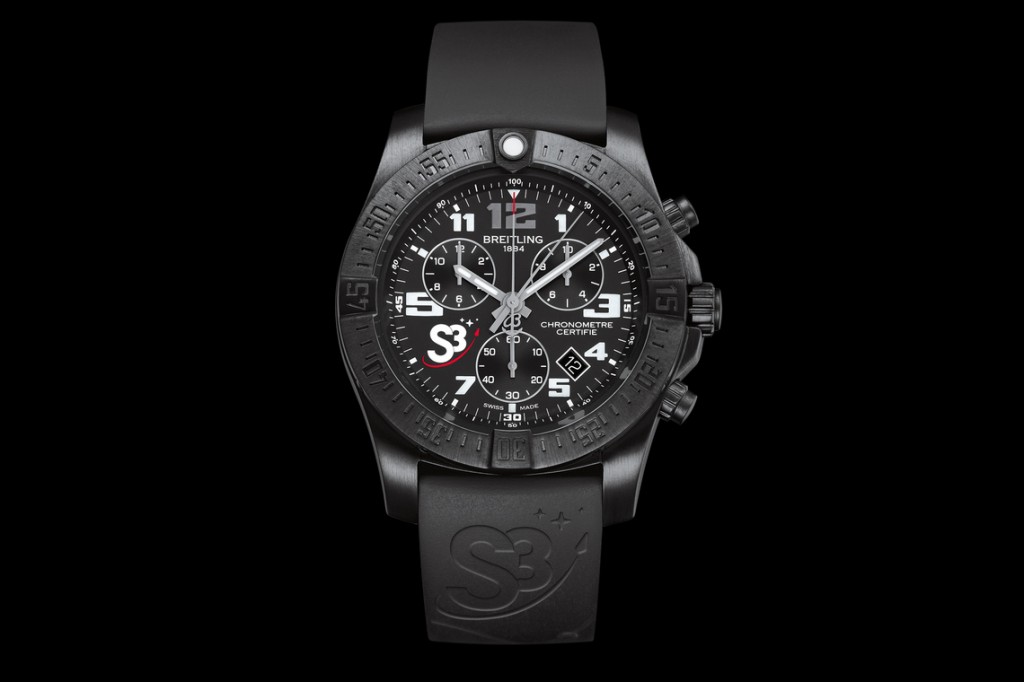 The Swiss project S3 (Swiss Space Systems) is providing a chance to experience total weightlessness by floating as if in space. The first weightless ZeroG flights will take place in 2015.
The ZeroG project will begin in over 15 locations around the world, including Asia, the Middle East and Central America. These flights of around two hours aboard an Airbus will each include 15 "parabolas" or free floats lasting between 20 to 25 seconds and providing the Zero Gravity experience.
For the occasion, Swiss watch brand Breitling will equip the passengers of ZeroG flights with an exclusive chronograph specially designed for this experience. The official watch of weightless flights is equipped with a light and sturdy black titanium case and a SuperQuartz movement, which is ten times more accurate than standard quartz.

The S3 ZeroG chronograph is distinguished by its S3 logo appearing on the dial and the rubber strap, as well as by its caseback engraving depicting a parabolic flight. Breitling Chronograph S3 will serve as a boarding card for passengers and will not be commercialized outside this flight program.The first space-traveling wrist chronograph was a Navitimer Cosmonaute worn by Scott Carpenter in 1962.
http://www.youtube.com/watch?v=HdUBgmhgXXs