A good deal of optimism at the world's biggest indoor yacht and water sports trade.
Booming market for boat equipment.
Charter market improving.
Diving center attracted over 25 percent.
boot Düsseldorf 2014 injected a good deal of optimism into the boat and water sports industry at a time of economic difficulties. When the nine days of the trade show came to an end on 26 January 2014, there could be no doubt that all the sports disciplines in, on and under the water had been as much fun as ever. And
the same applies to people's willingness to invest in this fun, announced the organizers of the world's biggest indoor yacht and water sports trade.
The world's biggest indoor yacht and water sports trade fair featured 1,661 exhibitors from 60 countries in 17 exhibition halls, presenting boat premières,
new equipment, including water sports equipment, and also maritime services.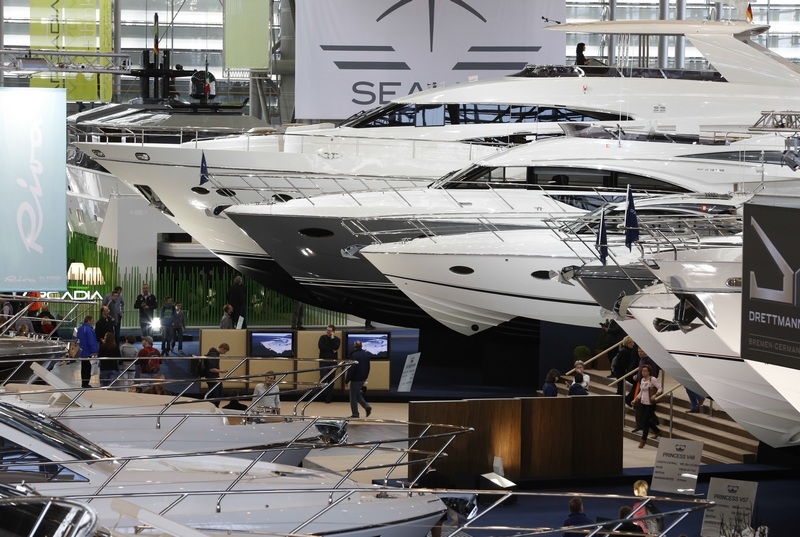 Jürgen Tracht, Managing Director of the German Federation of Water Sports Science (BVWW) in Cologne, is equally positive about the outcome: "boot 2014 gave a much-hoped-for boost to this industry. The mood in the exhibition halls was very good from the very start. The number of visitors and also their quality and
internationalism were truly impressive. There was a clear rise in visitors wanting to make purchases." On the other hand, customers also paid greater
attention to value for money and were well informed before they came. "They then made their purchases and placed their orders at the boat show itself – an
unrivalled exhibition in terms of its international product range and clarity of structure. Customers made use of this opportunity to compare and then to
decide for a product or a boat."
"It's the classic entry-level segment, and it's currently being boosted, in particular, by a new regulation raising the level for a sailing licence to 15 HP
(11 kW)." Business was also good for large motor yachts from 12 metres upwards. The demand for yachts in the 8-to-12-metre category met the expectations of
exhibitors.
According to Jürgen Tracht, small motor boats suitable for trailers and with outboard engines are becoming increasingly popular.
Boat owners are investing heavily in convenient equipment and on-board electronics. This positive development is partly due to a substantial pre-owned boat
market with numerous products at attractive prices.
As before, the scuba diving section of boot Düsseldorf drew a large number of visitors again. Hall 3 attracted more than a quarter of all visitors, who wanted
to be well equipped for the 2014 season, find out about innovations and holiday destinations and then make bookings. The exhibitors were pleased to attract so
many visitors and so many customers willing to make purchases. Also, Egypt is back on the stage – the most popular destination for German scuba divers.
Bookings are up again, and so are the sales figures of diving equipment manufacturers.
The charter market is reporting visitors' figures that are clearly above those of the previous year. Rental customers of boats and yachts had very clear ideas
about their destinations and types of boats at the trade fair. They were keen to obtain very specific information, so that they could plan their cruises as
much as possible. German coastal and inland water destinations are continuing to be at the very top of the popularity scale. But international destinations in
the Mediterranean and overseas are also doing extremely well.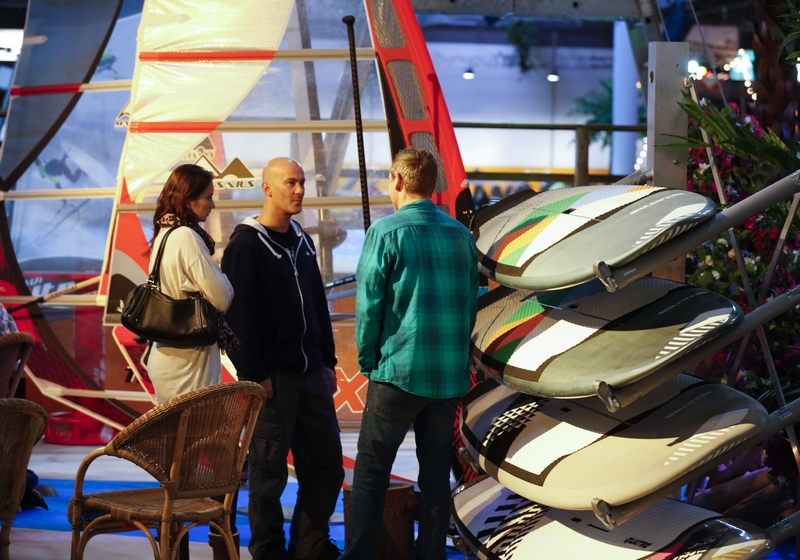 Boats and yachts are still the greatest points of attraction for boat show visitors. Over two thirds wanted to find out about this segment. It was followed by
boat equipment, engines and technical accessories, water tourism products and services, boat and yacht charters and scuba diving.
The themed settings and adventure worlds – 18 in all – were extremely popular with visitors again. The new boot Sailing School turned out to be a real hit.
Nearly 1,000 visitors – both adults and children – didn't want to miss a taster cruise around the indoor pool in Hall 14, queueing patiently for a chance to
board an Optimist boat or centreboarder. The Refit Centre, which provided information about boat maintenance, was continually fully occupied. The Action
Center in Hall 1 with its Beach World provided opportunities for hands-on activities which clearly hit the spot among young water sports enthusiasts and the
trendy water sports scene.