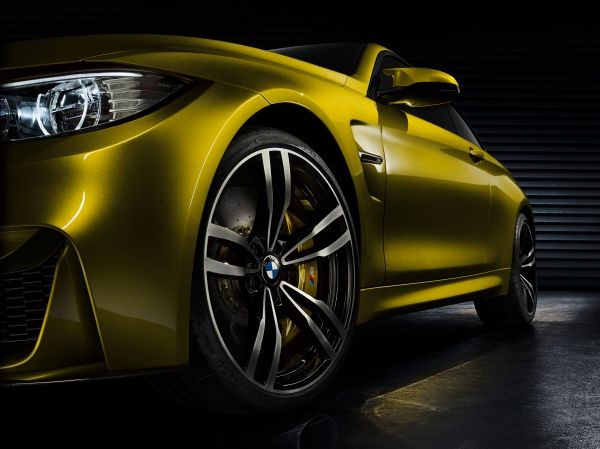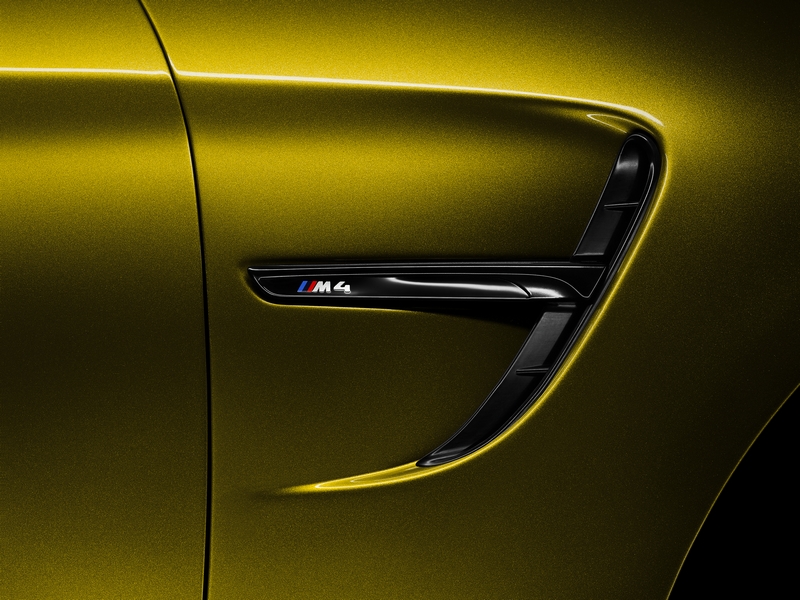 BMW M offered a first outlook on a high-performance sports car of tomorrow – the BMW Concept M4 Coupe. The car was unveiled at the BMW opening media reception for the iconic annual Pebble Beach/Monterey automobile weekend.
"The BMW Concept M4 Coupe reflects the BMW M philosophy in ideal form: It combines motor racing genes and unrestricted everyday suitability in a highly emotional overall concept. For four generations, the BMW M3 has put motor racing on the road and the BMW Concept M4 Coupe consistently continues to pursue this fundamental idea. The new model designation "M4" refers – like all other BMW M automobiles – to the series on which this concept car is based," explained Friedrich Nitschke, President BMW M Division.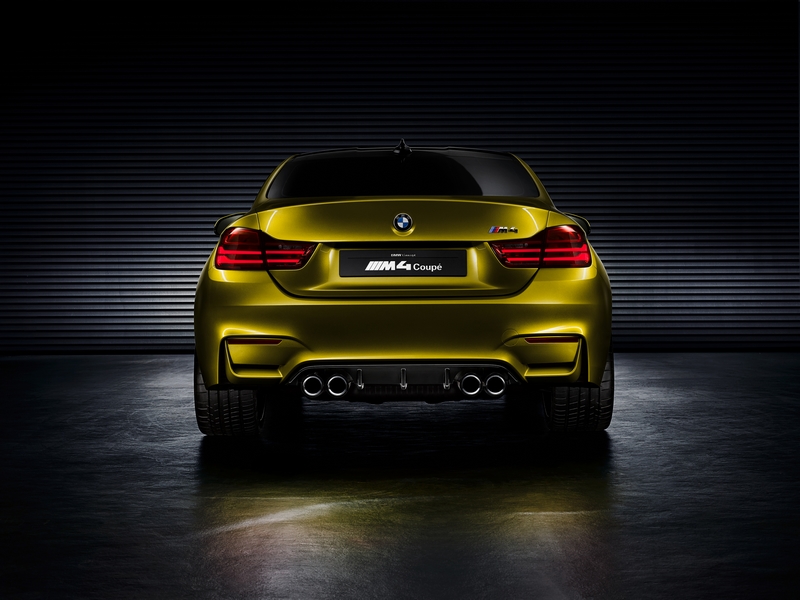 TheBMW Concept M4 Coupe, finished in the colour "Aurum Dust" exclusively developed for this model, continues with BMW M's design language – strong in character, emotional and extremely dynamic. From every perspective it is the embodiment of agility, dynamism and superior performance. Large air inlets in the dynamic front, a swift design language in the side and a sporty, low rear give clear visual indication of the car's tremendous dynamic potential. CFRP (carbon fiber reinforced plastics) elements such as the front splitter, the roof, or the rear diffuser underline the optimized lightweight concept down to the smallest detail.
"At BMW M, design is above all an expression of function. Each design element is based on the underlying technical demands of the BMW M high performance concept. Thanks to this authenticity, the design provides a taste of what can be experienced with each model: Power, precise control and superior handling – an unforgettable driving experience on the racetrack as well as on the road" says Adrian van Hooydonk, head of BMW Group Design.
 BMW M, also known as M-Technik or just "M" (for Motorsport) was initially created to facilitate BMW's racing program, which was very successful in the 1960s and 1970s. As time passed, BMW M began to supplement BMW's vehicles portfolio with specially modified higher trim models, for which they are now most known by the general public. These M-badged cars traditionally include modified engines, transmissions, suspensions, interior trims, aerodynamics, and exterior modifications to set them apart from their counterparts. All M models are tested and tuned at BMW's private facility at the Nürburgring racing circuit in Germany.