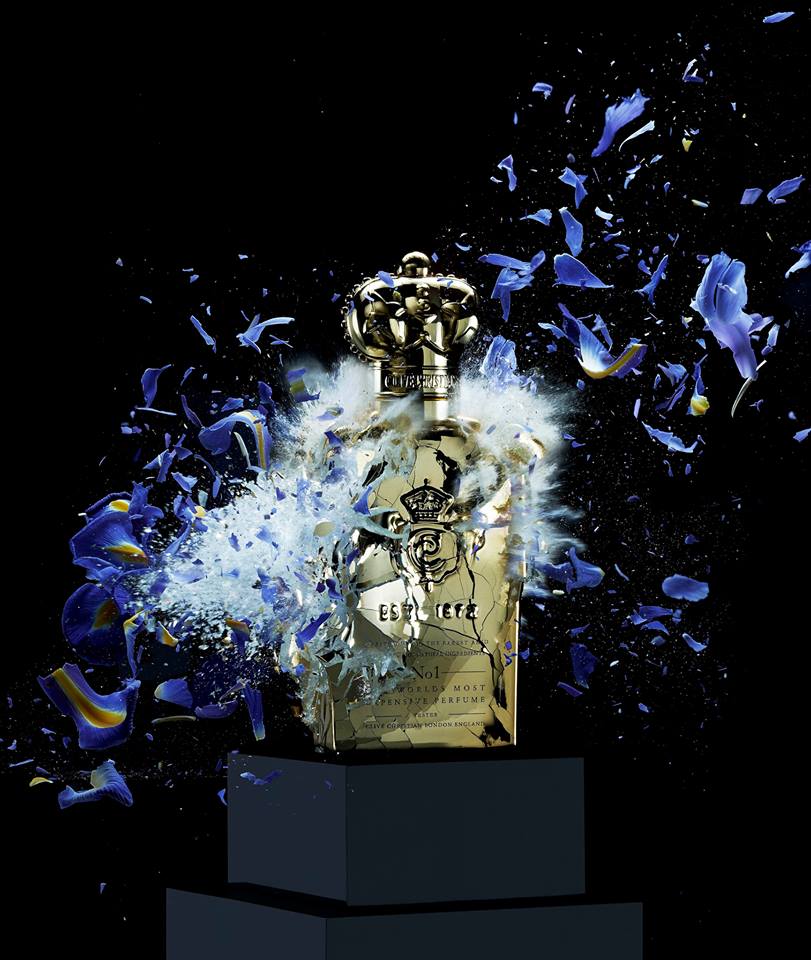 Harrods offers the chance to immerse in the wonderful world of scents. London's luxury department store announced a month-long festival celebrating perfumes, titled "Fragrance Explosion." The perfume hall will host fragrance masterclasses, in-store talks, and one-to-one perfume consultations from famous noses and perfume houses like Robert Piguet, Roja Parfums, Chloé, Chanel, Creed, Guerlain, Crabtree & Evelyn, and Annick Goutal.
In collaboration with Swiss scent specialist, Givaudan, Harrods is hosting a workshop dedicated to showcasing an array of olfactive families and ingredients (Thursday 22nd August, 6:00pm.). Terry de Gunzburg exclusive workshop will experiment with art and colour (Tuesday 27th August), while Fran Brown For Crabtree & Evelyn will present the new Night Garden fragrance collection from Crabtree & Evelyn, and will explore the creation of these exotic fragrances inspired by the Middle East.
On 29th August, 2013, Stéphane Humbert will unlock the aromas of 777's brand new scents in an exclusive whisky tasting event. Awaken the senses with Floris' fragrance masterclass, The Art of British Perfumery, and discover the brand's latest fragrances Patchouli and Cherry Blossom.
Other masterclasses include "Thomas Fontaine For Jean Patou," "Christine Nagel For Jo Malone," "Linda Pilkington For Ormonde Jayne," "Thierry Wasser For Guerlain," (Thursday 5th September), "Michel Almairac For Chloé," "Camille Goutal For Annick Goutal," "Bertrand Duchaufour For L'Artisan Parfumeur," "Victoria Christian For Clive Christian," "Aurélien Guichard For Robert Piguet," "Fabrice Pellegrin & James Sherwood For Atkinsons," "Joanna Norman For Chanel," "Christophe Raynaud For Lancôme," and Roja Dove For Roja Parfums.
"In olfactory circles, high summer means only one thing: the arrival of the headiest, sultriest, most opulent fragrances that are just bursting out of their bottles," explained Harrods, launching an iPad app version of its in -store magazine. The app allows users to access additional content in advance of the "Fragrance Explosion" event.
Alongside videos features such as exclusive interviews with top fashion designers, behind-the-shoot footage, how-to -wear tutorials with the resident style guru and masterclasses with renowned make-up artists, the app also includes witty animations and the ever-popular interactive Make-up and Style Studios where readers can try out the latest beauty and catwalk trends on-screen.