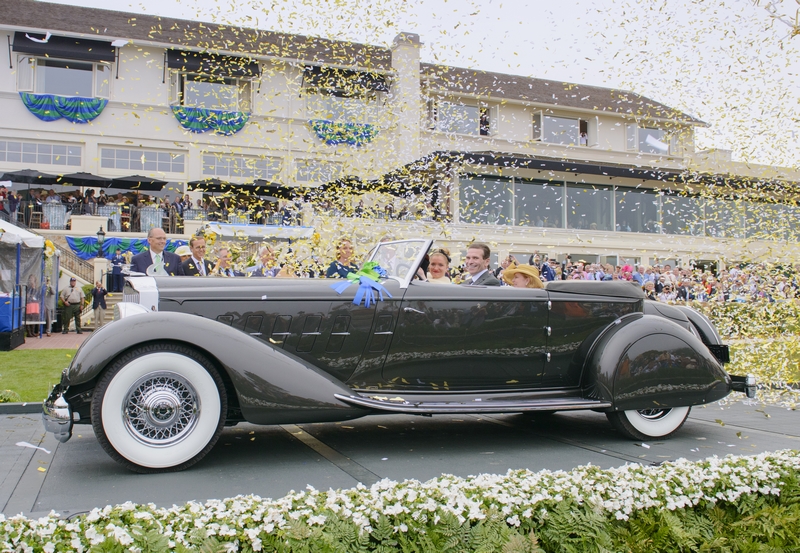 The Pebble Beach Concours d'Elegance is most often recognized as the world's premier celebration of collector cars, but an increasing number of new cars also made history here. While 260 historic automobiles competed for top honors on the event's main show field on August 18 along the famed 18th fairway of Pebble Beach Golf Links, more than 20 concepts and new production cars were exhibited on the event's "concept lawn"—what is normally the practice putting green in front of The Lodge at Pebble Beach.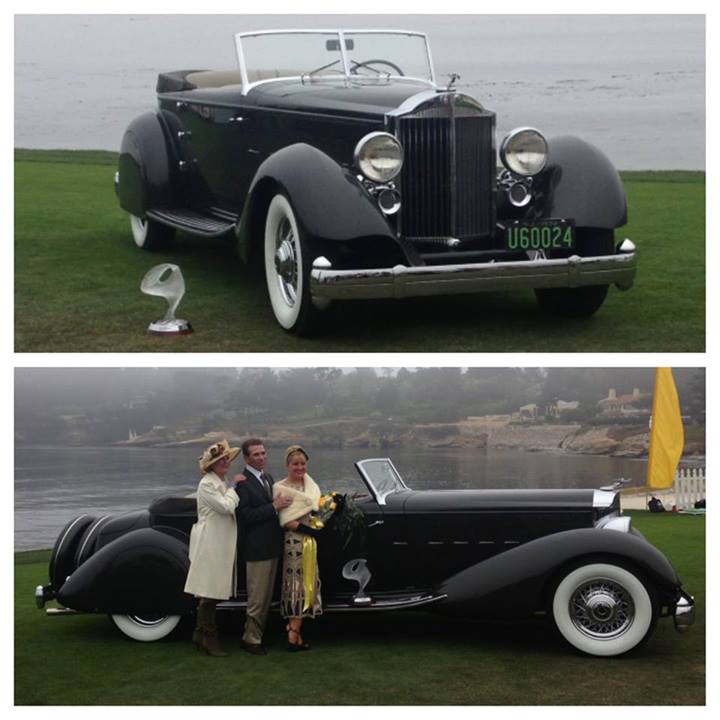 A 1934 Packard 1108 Twelve Dietrich Convertible Victoria, owned by Joseph and Margie Cassini III of West Orange New Jersey won Best of Show at the 2013 Pebble Beach Concours d'Elegance. The Packard Twelve is considered by many to be one of the finest automobiles produced by Packard and one of the most significant creations of the Classic Era. This was the second time Joseph and Margie Cassini have taken "Best of Show" at the Pebble Beach Concours d'Elegance.
Four students have been awarded Phil Hill Scholarships. Two students from McPherson College are working on degrees in automobile preservation and restoration, and two students from the Academy of Art University are studying automobile design. The Pebble Beach Concours d"Elegance established the Phil Hill Scholarships in 2009. These scholarships are overseen by the Pebble Beach Company Foundation.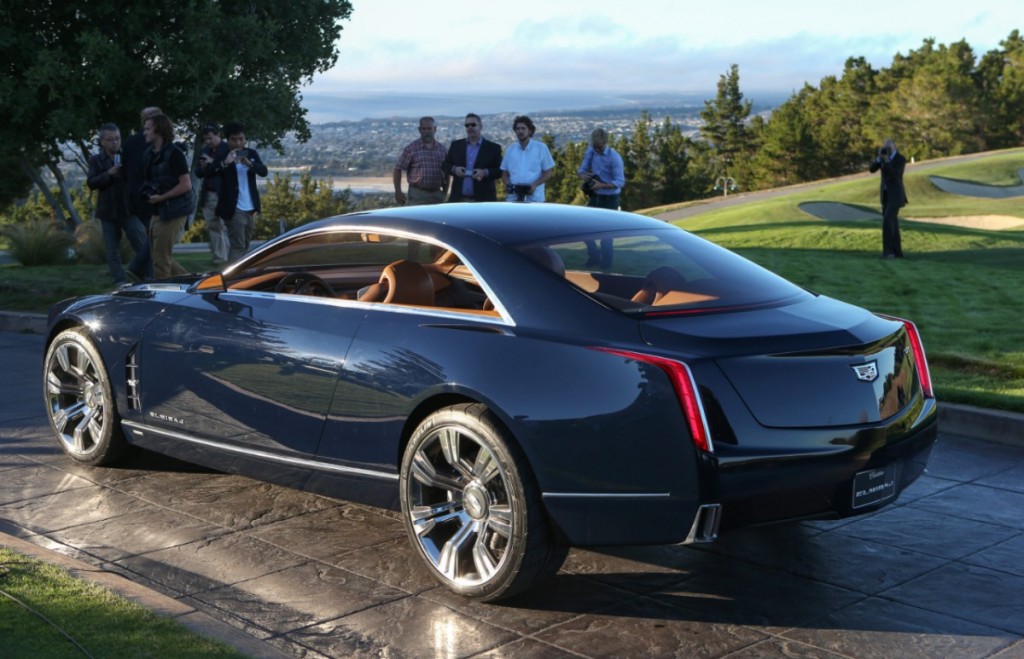 The following concepts and new models were exhibited publicly during the 2013 Pebble Beach Automotive Week.
Acura NSX Concept
Aston Martin Vanquish Volante**
Aston Martin CC100 Speedster*
Aston Martin V12 Vantage S*
Aston Martin DB-9 Zagato Centennial*
Bentley Continental GT Speed Le Mans Edition
Bentley Mulsanne Le Mans Edition
BMW Pininfarina Gran Lusso Coupé*
BMW 428i Coupe (1st Public Appearance)
Bugatti Legend "Jean-Pierre Wimille"
Cadillac Elmiraj Concept**
Ferrari 458 Spider
Ferrari F12 Berlinetta
Galpin Ford GTR1**
Hyundai HCD-14 Genesis
Icona Vulcano*
Infiniti Q50
Jaguar Project 7*
Kia 2014 Kia Cadenza
Lamborghini Veneno*
Lamborghini Aventador LP 720-4 50th Anniversario Roadster**
Lamborghini Gallardo LP 560-2 50th Anniversario Edition
Laraki Epitome Concept**
Lincoln "Revealing the next step in the reinvention of The Lincoln Motor Company"
Maserati Ghibli S Q4*
McLaren P1
Mercedes-Benz Concept GLA*
Porsche 918 Spyder
Porsche 50th Anniversary 911
Porsche 2014 911 GT3
Rolls-Royce Wraith
Saleen "Featuring a special vehicle at the 2013 Pebble Beach Concours d'Elegance"
Spyker B6 Venator Spyder Concept**
SRT 2013 SRT Viper GTS Sons of Italy Foundation Concept
Touring Superleggera Alfa Romeo Disco Volante by Touring*
** – denotes World Debut
* – denotes North American debut.