Knock-out colours in Dior new high jewellery collection.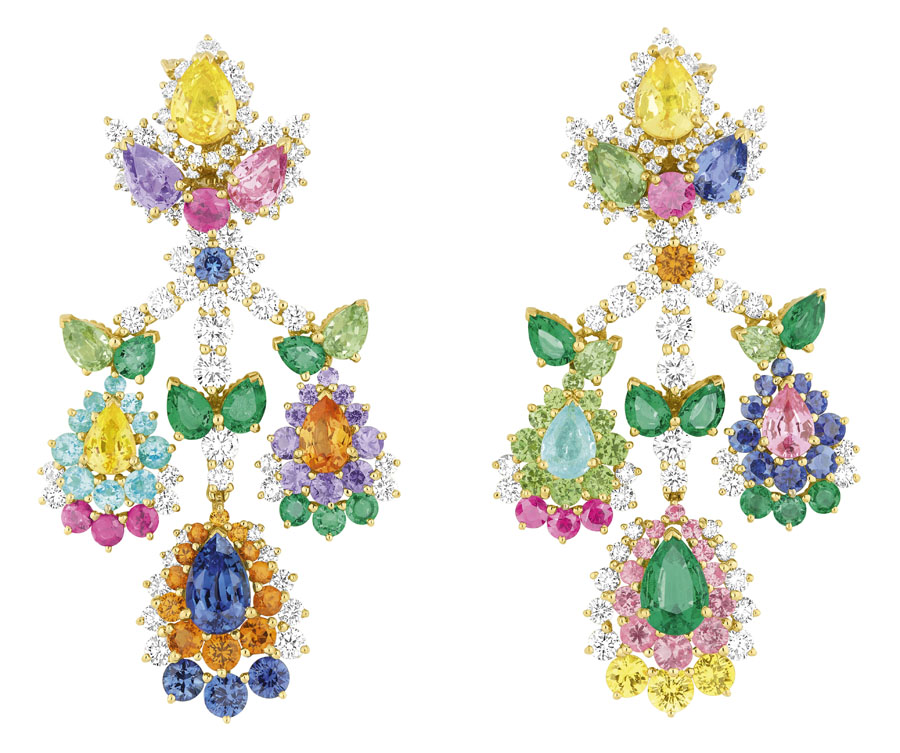 Deep inside Dior's ateliers of the haute joaillerie, fantasy and creation come together, united by the exceptional savoir-faire of the craftspeople as they give life to "Dear Dior" jewels down to the last detail. With an internal structure based on a dotted muslin design, "Dear Dior" scrumptious-looking jewels designed by Victoire de Castellane represent an echo of the lace designs used in the couturier's dresses.
After "Dear Dior", Victoire de Castellane continues the series of "love letters" for Christian Dior with a new chapter in the collection homage to the couturier.
According to Dior, it's a more intimate letter, as evidenced in the twenty-one pieces in the collection, focusing on the shared passion for color of the couturier and the creative director of jewelry. For if, for the couturier, colors had the power to "to change your whole appearance ", for the designer, they compliment or contrast, and ultimately form their own dialogue.
The red and blue of rich fabrics are echoed in rubies and sapphires. On bracelets and ear pendants, on rings and necklaces, the stones create joyful, intense combinations: diamonds and Paraiba tourmalines, rubies and emeralds, demantoid garnets and sapphires appear in a palette of meticulous and creative color.