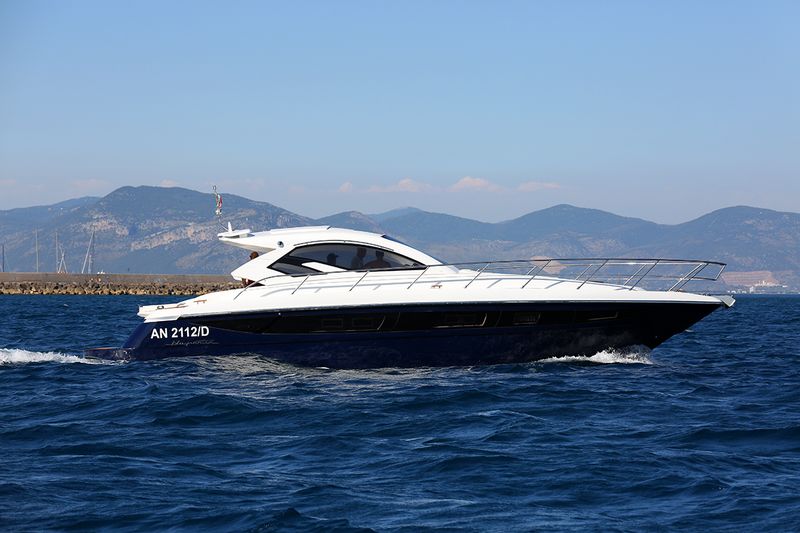 Launched in July this year, the new 14-meter Blu Martin Sea Top 13.90 is inspired by one of the most beloved classic model of the entire Blu Martin's range. Blu Martin shipyard gave her a more modern design and choose to completely renovate the on board technological equipment.
The new model will officially premiere at the upcoming Cannes Yachting Festival 2016 (to be held from September 6th to September 11th), ideal opportunity for the shipyard to illustrate the new model' special features and showcase future projects, while Seatop 1390, moored at the dock, will be available for on board visits and sea trials. The Yachting Festival in Cannes, France is the prime European in- water boating event, with over 500 vessels exhibited, including over 150 models making their world première.
Featuring sleek, racy exterior lines, the yacht offers guests several areas on the outer deck dedicated solely to entertainment and relax, while below deck there is plenty of space for 2 or 3 double cabins – thanks to two different layout configurations – in addition to the galley, dinette and 2 bathrooms.
Finally, lots of possibilities for all it concerns the choice of colors, materials and engines.