Nissan believes that enthusiasts should look forward to a zero emission future and BladeGlider is a perfect demonstration of that. It's the electric vehicle for car-lovers.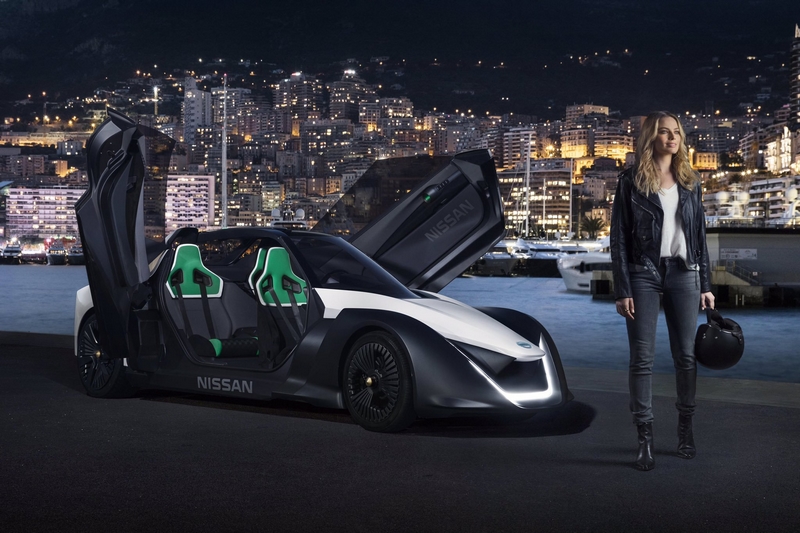 After two years of work on design, engineering and development, Nissan BladeGlider has evolved further into a real-life study into the potential of advanced EV performance. BladeGlider epitomises Intelligent Mobility, a philosophy to make its cars more exciting by redefining how they are driven, powered  and integrated into our lives.
With the BladeGlider, Nissan's vision was for an agile, efficient EV that would provide new dimensions of driving fun and excitement – a car that would 'glide', thanks to the near-silent performance of its electric powertrain and aerodynamic shape.
At this year's Geneva Motor Show 2017, Nissan unveiled the working prototype of its futuristic BladeGlider vehicle, combining zero-emissions with high-performance in a revolutionary sports car design.
The vehicles, developed from concept cars first shown at the Tokyo Auto Show in 2013, symbolize future technologies that will combine Intelligent Mobility, environmentally-friendly impact and sports-car driving capabilities.
Nissan already sells the world's highest-volume zero-emission car, the LEAF, and is pioneering Intelligent Mobility systems that will be deployed in a range of vehicles over coming years, says the Japanese multinational automobile manufacturer headquartered in Nishi-ku, Yokohama.
The demonstration models feature an advanced chassis configuration with a narrow front track and wider rear track for optimum aerodynamic efficiency and handling stability.
High-waisted, rear-hinged dihedral doors provide a dramatic entry and exit to the cabin. The open roof of BladeGlider is reinforced with an integrated roll-over protection structure.
Power is 100 percent electric, with exceptional powertrain performance. Maximum speed of the demonstration models is in excess of 190km/h, with 0-100km/h taking less than 5 seconds. The rear wheels' drive is provided by two 130kW electric motors – one for each wheel. Power is supplied by a high performance five module lithium-ion 220kW battery. Bespoke cooling systems have been developed for both the battery and the motors.
The interior of the BladeGlider reflects the vehicles' sporting intentions, with four point safety harnesses for each occupant.