Solar Velomobile outlines the future of biking.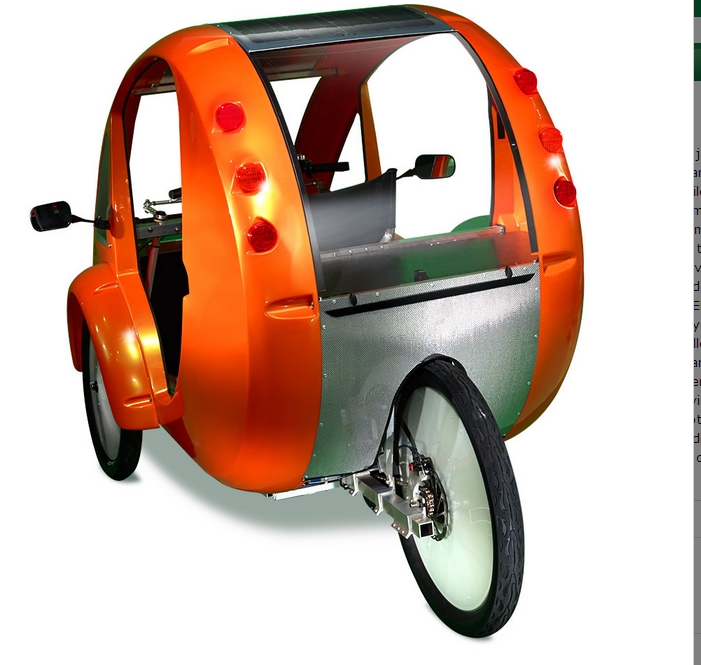 With the addition of motor assistance to extend range and make hills easier, e-velos look and feel like "micro cars". A solar panel built-into the roof of this Organic Transit's ELF solar velomobile powers the 600-watt electric motor for up to 45 miles on a single charge or 100 miles when combined with pedaling. The revolutionary vehicle made in the U.S. is powered by you and the sun. A continuously variable transmission allows smooth, natural pedaling synchronized with the motor.
The Solar Velomobile is designed with the busy commuter in mind. The ride height puts you in sight of other drivers while the body is still slim enough to navigate bike trails. There is plenty of room to stash your laptop case and pick up several bags of groceries on the way home. Recharge the removable battery pack by parking your ELF in the sun or by plugging it in to a standard outlet. Upgrade to a more powerful solar panel to stay off grid or add a NuVinci 360 hub to ease your ride.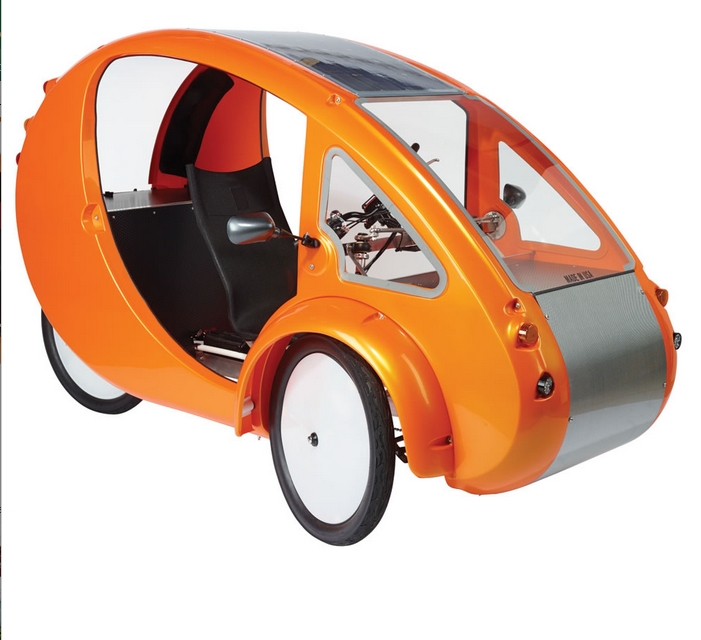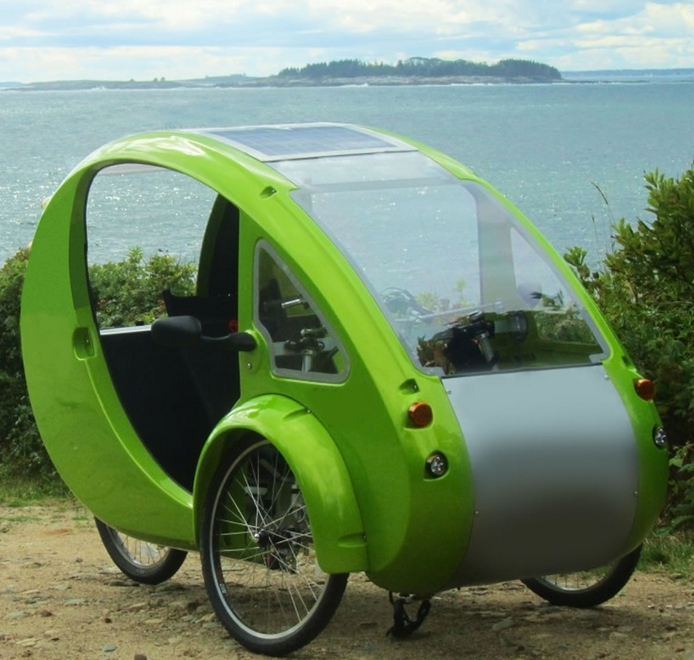 Standard features include: Lithum battery pack, 30w solar panels, PWM controller, 750 watt permanent neodymium magnet motors, three speed transmission, 26″ wheels front & rear w/20mm through axles, LED headlights, tail lights, and signals, side mirrors, disc brakes, adjustable seat, and 350+ lb payload.
The velomobile's aircraft-grade aluminum frame, stainless steel hardware, and durable carbon fiber body withstand exposure to rain and sun. Motor recharges in 7 hours via sunlight or 2 1/2 hours via the included AC power adapter. Legally classified as a bicycle, it does not require a license to drive.