European Yacht of the Year 2012: the Oyster 625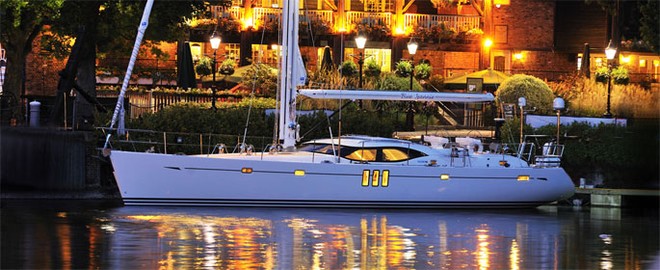 Oyster, long a revered yacht in the luxury class, has just been honoured again with their new Oyster 625 winning 'Best
Luxury Cruiser' in the 2012 European Yacht of the Year awards.
The winner is selected by a jury of journalists from eleven major European magazines in the marine industry. After exhaustive evaluation and testing and assessment of all the criteria of the nominated yachts, this spectacular Rob
Humphreys designed Oyster 625 was voted number one in the best Luxury Cruiser category, beating some stiff competition to take the esteemed accolade.
Commenting on the award, Oyster CEO, David Tydeman said, "The Oyster 625 gives another dimension to the Oyster fleet and has been a winner with our owners since her launch. The next available yacht for this popular model is now Hull #12 and this huge achievement will no doubt bring new interest. Being nominated in the first place is a compliment and it's an honour to have won this title. I'd like to thank Rob Humphreys, the teams at Oyster and Southampton Yacht Services, but most of all the eleven owners who have already placed orders for this fantastic yacht."
The yacht tests for the European Yacht of the Year were carried out in Ijmuiden in some very unseasonable September weather, with winds gusting 50 knots.
A new hull design, again by Rob Humphreys, with increased performance and handling, options for a sportier rig, several interior layout options and increased space in the master cabin by utilising the fuller aft sections are just some of the enhancements being launched with this new design.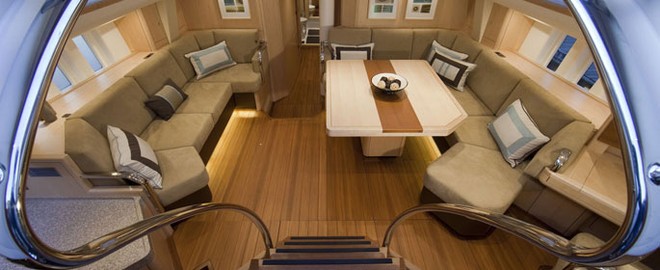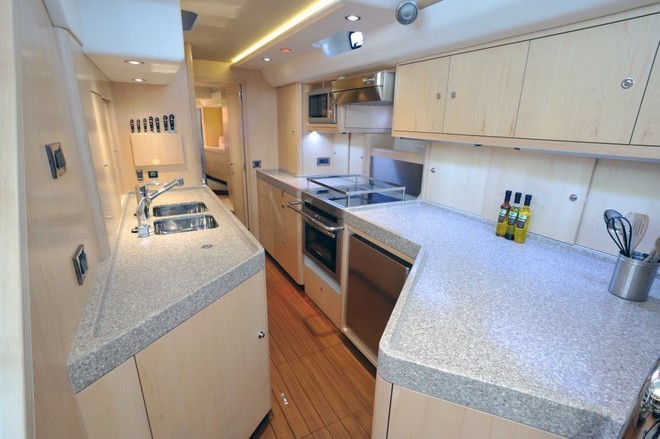 More:  sail-world | oystermarine.com